November 25, 2021
9/11 Revisited: The Hidden Story
The early morning rituals of newspapers and coffees, breakfasts on the run and finding seats on one of the world's busiest commuter transit systems would, by day's end, witness events that would leave an impact that still reverberates to this day.
By PETER WISNIOWSKI

Read Time:
4 minutes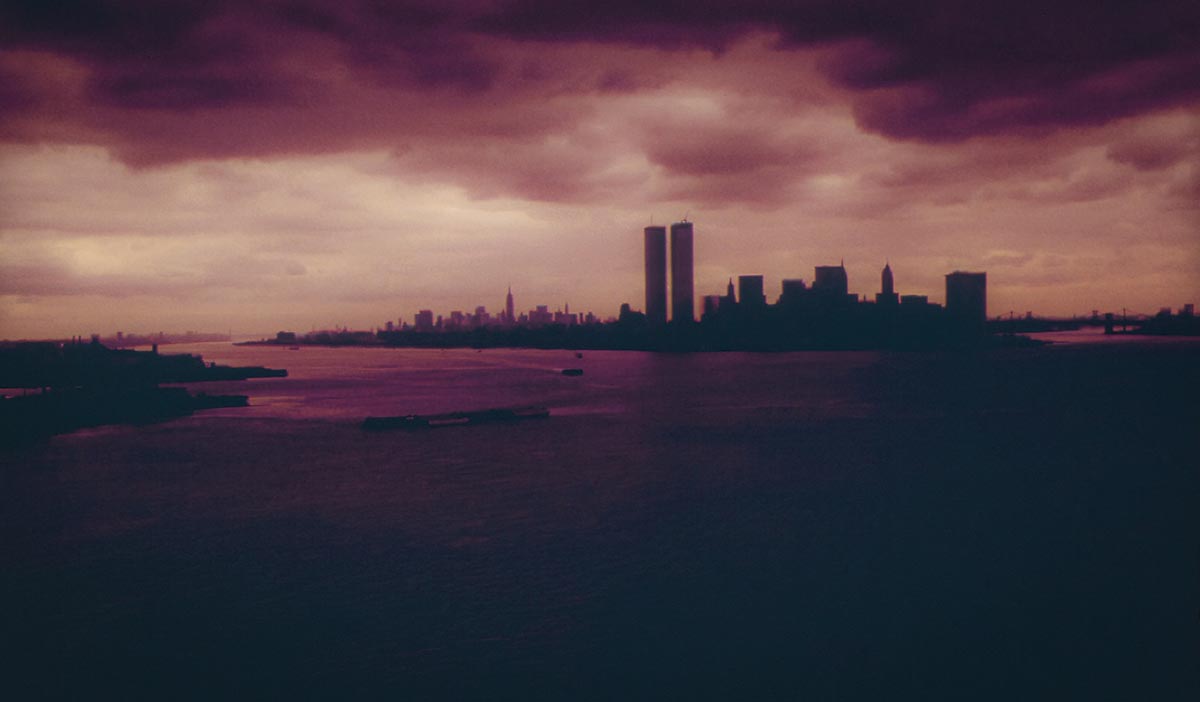 September 11, 2021, marked the twentieth anniversary of the terrible terrorist attacks against targets in New York City and Washington, D.C. We are republishing this fascinating article written by Bro. Peter Wisniowski (Toronto Church Street Ecclesia). It is a rare insight into the protective hand of our God and His care for His children.
It was, in many ways, a typical start to a working Tuesday. The sky was blue, it was a beautiful late summer morning, and everything appeared to be business as usual. On this busy, bustling day in a city so large its citizens often think of it as the center of the universe, the day began as so many others before it.
The early morning rituals of newspapers and coffees, breakfasts on the run and finding seats on one of the world's busiest commuter transit systems would, by day's end, witness events that would leave an impact that still reverberates to this day.
Two days earlier, however, an incident as apparently trivial as an "accidental" moment of thoughtlessness, triggered another event which few would ever see, let alone appreciate. You see, a lady was coming down her basement stairs and slipped on a hairbrush someone in her household had inadvertently left there. The resultant fall was so hard that she fractured her ankle.
Little aware of unfolding events, his boss would exclaim to him, "Turn on your TV…and watch!"
The trip back from the hospital emergency was on crutches, wearing a cast. She was told to keep off her feet for several days. The angry frustration toward the unknown family culprit only grew as she had to miss her important business appointment at 9:30 a.m. on the 11th at the WTC.
That very morning, a copier technician, who serviced both towers, knew it would be a slow day and called in to his boss to say he would take a "personal day off." Little aware of unfolding events, his boss would exclaim to him, "Turn on your TV…and watch!"
That same day, someone else who was never late for work at the WTC, stopped off for a coffee, but headed back home in apparent need of something forgotten. She never needed to return to the same workplace again.
Not long after this, a lady was ordered off the subway train, only to emerge outdoors to watch the horrific events that were unfolding in the skyline above.
Another gentleman, who worked at the World Trade Center, happened to be at a dentist appointment that very same morning.
A retired couple's flight was turned back from L.A., accompanied by two jet fighters whose pilot's instructions were probably, "shoot to kill," if the airliner veered off its return course with even the slightest change in flight plans.
An experienced veteran of the NY Fire Department, who was a high-ranking officer, was notified by the alarms going off at the station and sent his men to what he thought would be a routine situation. Because of his position as a Fire Chief, he was kept from entering the horrific scenario himself.
Somewhere, over the skies to the north in Canada, American air traffic was diverted to its airports for emergency landings. A scared mother and wife were told that her pilot husband would not be able to return to her until it was safe to do so, being waylaid for a week in the Southern US.
North America was gripped in shock and fear. The days of security of homeland protection from air attacks had now come to an end.
In the meantime, the subway train her sister was riding on, also ground to a halt, causing a mass exodus of commuters to evacuate outdoors only to be met by choking ash descending in thick clouds upon them.
With babe in arms, she joined the thousands of others on a several mile trek home. Fortunately, she was called to by a lady in a car that went out of her way and drove her all the way home. Time and chance? By no means!
There were 2,977 lives claimed that fateful day. It is a day that forever lives in infamy, but one whose story has not completely been told. It has been estimated that up to 19,000 people were in the Twin Towers that morning on September 11th, 2001, and that, at any given time, 100,000 could have been working at the World Trade Center.
What the world saw that eventful day cannot be diminished as to its horror, fear and sadness. Many suffered loss of life while others still grieve the victims they loved. There, but for the grace of God, would we have gone, the way of all flesh. How tragic that mankind still dies in brutal, horrific, wasteful and unnecessary circumstances.
But, let mankind take heed of this. Although this attack was not diverted, our God saw fit to have allowed for the rescue and evacuation of thousands from this tragedy! May the many survivors praise Him for this! Let the unknown story of those mentioned above still elicit a spark of encouragement for them who are His, called according to His purpose. For, you see, these are the first-hand accounts of brothers and sisters in Christ who had no way of knowing beforehand the events that were to take place and were oblivious to the shadow of the unforeseen hand of providence in their lives.
Many are the plans in the minds of men, but it's God who will direct as He sees fit. What to most who have observed this event in history would consider barely a footnote, we see as the invisible hand behind the scenes, protecting and guiding us in His love. He is still at work in our lives, brethren and sisters, watching over us even when we're not aware.
Let this provoke our hearts to witness evermore, so to the fact that our God is an Awesome God, Who is able to perform more than we ask or think of Him. Let this be an opportunity to be renewed in thanksgiving to our Heavenly Father for His steadfast love, no matter the circumstances, and put in perspective what we consider to be of such importance in our fellowship.
Let us look for Him in each day's journey and rejoice in another day of life. He hasn't lost sight of us, and it is our solemn duty to remind each other that God is active and wants to be part of our lives. He tells us that He will be found by those who seek for Him with all their hearts.
Let us give thanks for all He has given and continues to give. Much has happened since that day. We've seen the collapse of governments, the instability of Western economies, the capture and execution of 9/11's master-mind, the escalation of anti-Israeli sentiments, and a worldwide pandemic.
We are on the verge of Christ's return.
Let us further be impressed with the need to keep our garments clean, to witness to this dying world of our God who has done marvelous things for us and to encourage our brethren and sisters that our King will come! Even so, come, Lord Jesus!
Peter Wisniowski,
Toronto Church Street, ON