October 6, 2019
A Paradigm Shift in Southeastern Africa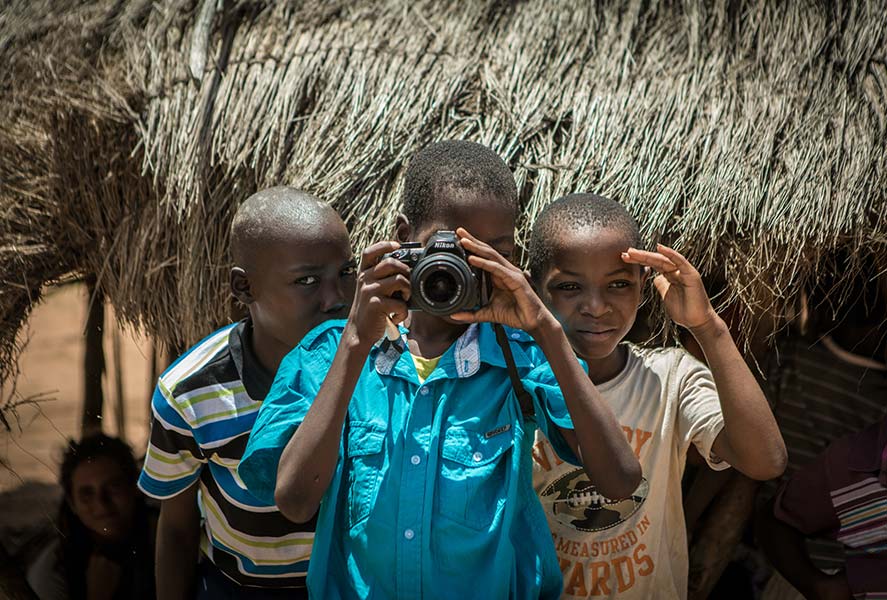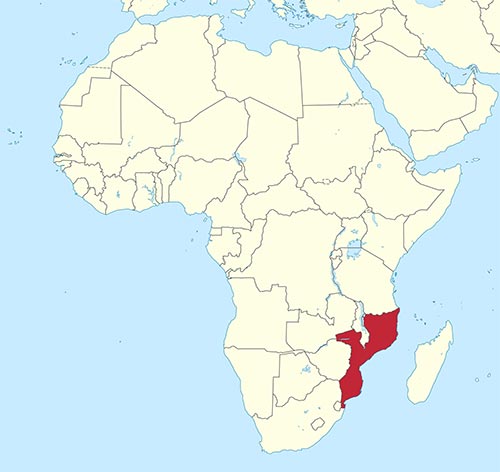 Rapid Growth
Maybe you, like me, think about the Truth somewhat incrementally. Over time, we have seen outreach produce a few baptisms, and ecclesial results are generally measured by the handful, not by the bushel. But this may be due to our own faulty thinking and limited experience, rather than how we should properly see the hand of God working in the world. The ground-breaking conversions associated with Pentecost in Acts 2 leave us all wondering if anything remotely close to this could happen during our lifetimes.
Let me share with you a few numbers that may challenge the way you look at what is possible in present days. In North America, including Canada and the US, we believe that there are between 6,000 and 7,000 baptized brothers and sisters. That number really has not changed much in my lifetime. Ecclesias grow and downsize, depending on a variety of factors. What if I were to tell you that the Christadelphian Bible Mission (CBM) reports that since beginning their work in Mozambique in 1996, the number of brothers and sisters in this country of 29 million is now over 13,000, with 404 ecclesias? This Portuguese-speaking country, which is barely familiar to most of us, now has more Christadelphians than any country in the world! Additionally, there are about 9,500 Sunday school members across Mozambique. In 2018, there were 1,000 baptisms there. The country is predominantly Roman Catholic, but its support has been waning for many years. Growth has also taken place in a whole host of minor Christian denominations.
Mozambique
Mozambique, which is barely familiar to most of us, now has more Christadelphians than any country in the world!Mozambique is an East African country, named after the island of Mozambique, which is part of the country. Originally a province of Portugal, it declared independence in 1975 as a Marxist nation, but since 1993 has been at least nominally democratic, although there is still a low-level insurgency in parts of the country. The civil war prior to 1993 caused many to temporarily move to its next-door neighbor, Malawi. This country was where much of the CBM's focus had initially started. When Bro. Ian Leask first preached there in the early 1960's, in what was then Nyasaland, he found the harvest was indeed ripe. Malawi now has over 7,000 brothers and sisters and 166 ecclesias. Combining the total population of Malawi and Mozambique, there are about 48 million residents. Of that, over 20,000 are Christadelphian brothers and sisters! Are you surprised? I know I was.
The CBM Link Brother for Mozambique is Bro. Trevor Radbourne. He described the development of the Truth in Mozambique as being initially somewhat of a surprise. The CBM first became involved in 1996 when it became apparent that there were Christadelphians in the area surrounding Malawi. A number of refugees from the Mozambique Civil War, who fled to Malawi for safety, learned the Truth there. When the war ended in 1993 and they returned home, they started preaching in their local areas. Brethren from Malawi also travelled across the border to preach, as did Tanzanian brethren. The Tanzanian brethren, who were fishermen, converted others on the border of northern Mozambique. In 1996, during a visit to Malawi, it was established that there were at least 670 members in Mozambique at that time. In 1997 a Bible School was held in Malawi where over 300 brothers and sisters from Mozambique attended. As a result, that year the CBM agreed to establish a Linkman for the country and to fund further preaching activity there.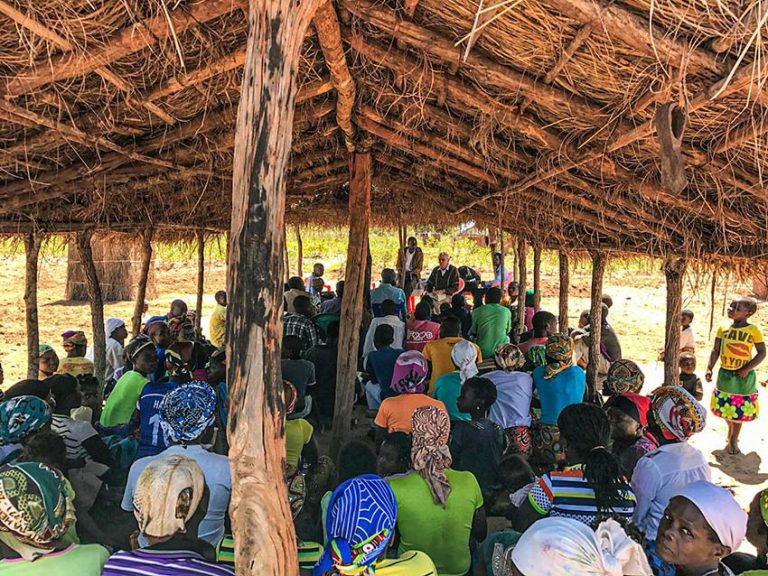 Many obstacles
As one might expect, there were many obstacles to address. Because of poor education in Mozambique, there are few Mozambique brethren who can speak English and act as translators. Similarly, there are few Mozambiquans who can speak Portuguese effectively. The situation becomes even more difficult in tribal areas. Education in Mozambique has not been a priority in these areas far from Maputo, the capital city. Few sisters can read, and only about half the older brethren can read. Primary education is free, but as there are no jobs in the countryside, many parents use children to look after animals or help in the home, so many do not benefit from education.
Because most locations are in areas where our brethren are subsistence farmers and very poor, they cannot afford to finance ecclesial halls themselves. Typically, the land is donated by the village chief, while the brethren make the bricks and build the walls. In town and city areas, however, land has usually to be purchased. Because grass roofs are both expensive for them to provide and have only a 2- year life on average before being blown away by storms, the CBM finances the provision of tin sheets, treated timbers, roofing nails and wire attachments. CBM also finances a concrete floor, doors and window frames and finally benches table and chairs through Project Aid. Where ecclesias are on main roads or in villages signs advertising our presence have been financed. Otherwise a painted sign on the ecclesial hall walls has been sufficient to advertise our presence. Some ecclesial halls have been built on land donated by a local brother. Unfortunately, many halls are built of hand-made brick and mud and consequently suffer in bad weather.
In view of the size of the country, the CBM is progressing with plans to split the country into three areas. There are now 29 Councilors, elders, who are responsible for looking after ecclesias in their areas. They support the CBM Secretary and Treasurer by attending quarterly Councils and reporting on progress and problems.
As the Truth grows, it is spreading out into different tribal areas, and the CBM is having to translate and print hymn books, study notes and Sunday school teacher's notes into local languages. Similarly, they are buying Bibles in tribal languages, such as Lomwe, Makua, Lolo, etc. as well as Portuguese.
Conclusion
As Christadelphians living in North America, let us never conclude that the Scriptures are viewed by the world as outdated and unappealing.One might ask what is delaying the Lord's return? If we look at this issue globally, perhaps we find an answer. Paul wrote "For I would not, brethren, that ye should be ignorant of this mystery, lest ye should be wise in your own conceits; that blindness in part is happened to Israel, until the fulness of the Gentiles be come in" (Rom 11:25), The merciful God is giving all men, in all nations, the opportunity to respond to His call. There are yet many who have hearts that are open and willing. While we pray daily for the Lord's soon return, we must acknowledge his wisdom and love of man. Each week, new men and women are being baptized into Christ and forming an ever-increasingly diverse global fellowship.
As Christadelphians living in North America, let us never conclude that the Scriptures are viewed by the world as outdated and unappealing. True, this may be our experience in our local communities today, as we often see minor interest in our outreach attempts. But a day could soon come when our own communities may experience such a shaking that they too will have a thirst for the Word of Truth. The demographics of our fellowship has been changing at a rate not seen before. "First world" citizenship is no longer representative of most Christadelphians. Those that read and write in English are no longer the majority. The gap in income between brothers and sisters in different countries has and will be broadened. Where will this all lead? I believe we can have confidence that, while not of our doing, the Lord will help us to flourish as a global lampstand in these Last Days. May we all elect to glorify him in our communities.
David Jennings (Verdugo Hills, CA)