July 23, 2022
Alcoholism and Other Addictions
"I can't let Sister J. drive my kids to ecclesial functions anymore. We never know when she's going to be under the influence." "Brother and Sister X are getting divorced. She can't deal any longer with his behavior while drinking. He continues to drink and becomes abusive to her and the kids when he does."
By ROBERT KORBELAK

Read Time:
8 minutes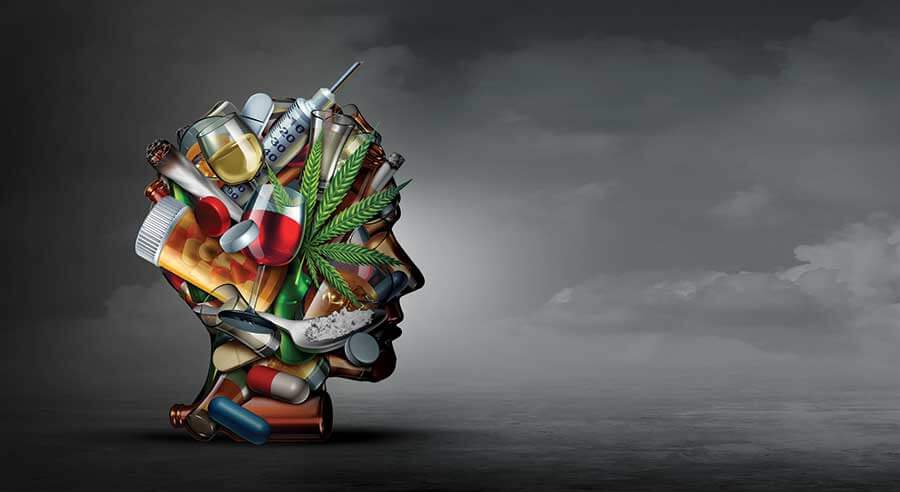 These are paraphrases of real comments made by real members of Christadelphian ecclesias in North America. They represent comments regarding the problem of alcoholism and other substance abuse addictions worldwide.
The purpose of this article is to bring some light to bear on this challenging and devastating disease, to raise the level of awareness of the nature of the problem and of available resources, and help members and ecclesias deal with the problem in an afflicted individual or  close family members. 
This article reflects a professional interest on my part, as a physician, in the disease of alcoholism and substance abuse and the recovery from these diseases. There has naturally been a growing personal interest as well. 
Though most of these comments will be directed towards alcoholism, other substance and behavioral addictions (narcotics, nicotine, food, sex, gambling, etc.) will have a similar compulsive behavior pattern and have similar 12-step-based support group recovery available. 
First, just a few statistics to clarify the magnitude/nature of the problem:
Estimates range from 5-10% of adults who rarely drink will become dependent on alcohol. This is in concert with the National Institute on Alcohol Abuse and Alcoholism (NIAAA) estimate that currently, there are approximately 14.5 million in the US who can be classified as dependent on alcohol. 
According to The National Center on Addiction and Substance Abuse (CASA) at Columbia University, up to 85% of current prison inmates could benefit from alcoholism or drug addiction treatment.
There are 95,000 preventable deaths yearly directly attributable to alcohol. 
Nationally, our young people are at risk. Some studies done by NIAAA have shown the following results.
Prevalence in 8th graders: 
51.7% have tried alcohol

 

43.1% have had an alcoholic drink in the past year

 

25.1% have been drunk

 
Prevalence in 10th graders: 
70.6% have tried alcohol

 

63.7% have had an alcoholic drink in the past year

 

48.9% have been drunk

 

1.9% have been daily drinking for at least 1 month at some point

 
Prevalence in 12th graders: 
80% have tried alcohol

 

73.8% have had an alcoholic drink in the past year

 

62.3% have been drunk

 

3.6% use alcohol daily
More recent studies show a slight decline in these numbers, but the pattern persists. There is also the observation that a third of all alcohol users have also used illicit drugs in this age group. 
Alcohol and substance abuse are real problems for our members and our young people. A recent study in one of the journals devoted to alcoholism research showed that an atmosphere of religiosity does diminish the likelihood of alcohol abuse for those teenagers genetically inclined to its development.
However, we know that these problems are present in the community. Despite the reduced likelihood noted above, many arranging boards have had to deal with the fallout of substance abuse. One hopeful piece of evidence in our community is the increasing number of brothers and sisters in our midst who are recovering from addiction.
Our understanding is helped by consideration of the definition of alcoholism, written by the leading US physicians in the field of alcoholism and published in the Journal of the American Medical Association after a 2-year study of the definition of alcoholism in the light of current concepts:
"Alcoholism is a 'primary,' chronic disease with genetic, psychosocial, and environmental factors influencing its development and manifestations."1
Journal of American Medical Association, Robert M. Morse, MD; Daniel K. Flavin, MD, August 26, 1992
The disease is often progressive and fatal. It is characterized by impaired control over drinking, preoccupation with the drug alcohol, use of alcohol despite adverse consequences, and distortions in thinking, most notably denial. Each of these symptoms may be continuous or periodic.
Thoughtful consideration of this definition, especially of each of the bolded words, can be edifying and will aid in recognizing and helping those among us who are afflicted. While alcoholism may lead to morally deficient behavior, the alcoholic themself is best considered ill. It is most productive if we can "hate the sin, but love the sinner." 
It is important to re-emphasize that this discussion relates to those unable to stop drinking despite experiencing interpersonal, financial, legal, physical, or emotional alcohol-related problems, despite a strong personal desire and repeated attempts to modify or abstain from drinking. 
The fatal aspect of this disease, if left untreated, is also commonly recognized. The only possible endpoints are death, incarceration, mental illness, and institutionalization. The eternal consequences overwhelm those in a covenant relationship (1 Cor 6:10, Gal 5:21, Rom 13:13). These are not "scare points." They are simply the facts that can encourage us to do the right things and make difficult and sometimes unpopular choices of actions. Ignoring the problem cannot be our response.
The non-fatal behaviors of the alcoholic are many, ranging from failure to complete vital family and ecclesial obligations, to angry outbursts, to physical and emotional abuse of one's family, to sexual misadventures, to poor school or work performance and job loss, to health problems including hypertension leading to stroke or heart attack, pancreatitis, cirrhosis, etc. These are grim and often late manifestations. But even early on in the disease, there is severe distortion in the family.
The continuing unpredictability in the behavior of our loved ones, the marked self-centeredness, and the violent outbursts most often lead to great pain in the rest of the family members. There may be an obsession to "manage" the unmanageable alcoholic, anxiety for the bills and for the well-being of the other family members, anger towards the "loved one," denial (excuse-making, hiding the real behavior), feeling guilty about having caused the alcoholic behavior, and perhaps suffering the insanity of doing the same thing repeatedly, expecting different results. 
With this brief description of the disease and its impact, you may wonder, "What can I do? I'm a layperson, not a professional or an expert here."  
You are taking the first step as you read this article. We must educate ourselves because help is available. Overcoming chemical dependency is possible, and you can direct someone for the help.  For problems with alcohol, the most effective recovery method is to regularly attend Alcoholics Anonymous. While AA claims no monopoly on therapy for the alcoholic, it remains the premier treatment modality for this disease in the most recent and scientifically rigorous studies.
AA's 12 steps have a basis in Scriptural principles.
Apart from AA, results have been meager. The experience of many brethren and sisters who are now in recovery reveals that participation in AA is fully compatible with their walk in the Truth. They also note that AA's 12 steps have a basis in Scriptural principles. 
It's easy to learn about this resource. There is a website that will give you much additional info on the disease and recovery. It will also let you find a meeting in your local area. Here is the link: www.aa.org. If you explore this site, you will find contact data for local AA offices in 60 countries in the world, including most of our outreach counties. There you will find meeting locations, literature resources, and, if necessary, a way to arrange personal contact with a recovering person. 
Read the first 164 pages of the book Alcoholics Anonymous. This book is inexpensive and widely available on Amazon or at your local AA office, which may be found on the web or in the white pages. In reading this book, you will find out much more about the disease and recovery program. Since you are part of the person's ecclesial family, you may find the chapter entitled "the family afterward" especially interesting. 
There are many brethren and sisters now who are recovering in AA. Get to know them if possible. Most of them are more than willing to help another recover if they are asked. 
Other recovery groups are available for recovery from other forms of chemical or behavioral dependency, e.g., Narcotics Anonymous, Cocaine Anonymous, Nicotine Anonymous, Overeaters Anonymous, Sex Addicts Anonymous, Gamblers Anonymous, and others. These all have websites that can be researched or consulted. Many persons are addicted to multiple substances, including alcohol, so a start in AA, the most established recovery group, is recommended.  
It is believed that one alcoholic talking to another is essential for recovery.
A referral to Al-Anon can be beneficial for those family members (including young people and spouses) living with an alcoholic and suffering from it. They can regain some normalcy in their lives, whether or not the alcoholic recovers. The link to Al-Anon is: al-anon.org.
What follows is especially for our brethren and sisters struggling with alcoholism today.
Problems With Alcohol?
If you are sick and tired of being sick and tired, you may be an alcoholic and need help. This message aims to tell you there is hope, help is available, it doesn't have to be this way anymore and you do not have to do this alone. Here is a link to a questionnaire you can use to help decide if you really have a problem with alcohol:  www.minnesotarecovery.info/literature/20quest.htm 
Many are convinced, and many studies support, that the 12-step program of Alcoholics Anonymous is the most effective way to abstain and combat this disease. 
It is believed that one alcoholic talking to another is essential for recovery. In the meantime, please look at AA's website to learn what it is and what it does, and where the meetings are in your local area. If you decide, in all self-honesty, that you are powerless over alcohol and want to give up drinking, then make the first step. Call your local central AA office, find a meeting close by, and go to it. You'll find others there like yourself who are more than willing and able to help you begin your walk in sobriety. You don't have to do this alone, but you alone must do the work involved. What a blessing!
Robert Korbelak,
(San Diego County Ecclesia, CA)