January 5, 2020
Appeal for Jamaica
Bro. David and Sis. Cassie Giordano have been full-time field workers on the island since January 2018, and will be heading home in March 2020. To continue building on their work in 2020 and beyond, we hope to sponsor more fieldworkers as soon as possible.
By ANTONIA GIORDANO

Read Time:
4 minutes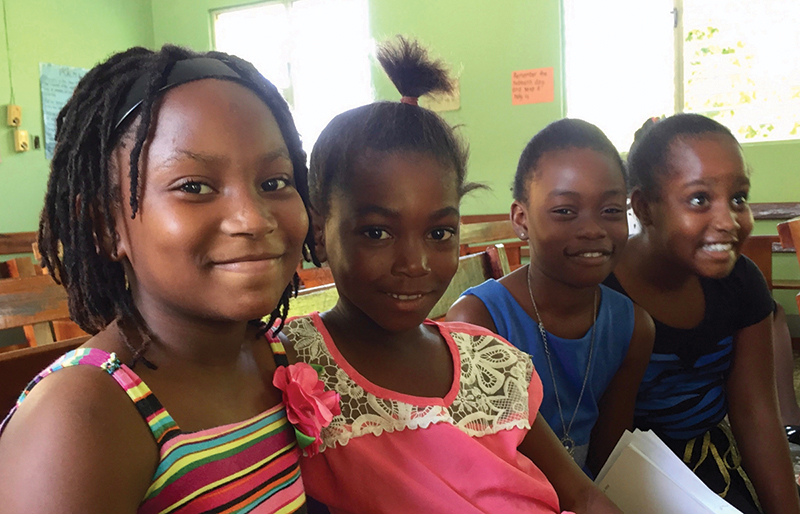 APPEAL FOR JAMAICA
Bro. David and Sis. Cassie Giordano have been full-time field workers on the island since January 2018, and will be heading home in March 2020. To continue building on their work in 2020 and beyond, we hope to sponsor more fieldworkers as soon as possible. This service could be for a month or several months; however, at this time we are seeking a two year commitment with ongoing communication and support of the CBMC link-couple during the duration of the stay in Jamaica. In cooperation with the CBMJ and the CBMC, the role will include pastoral support of members. There are about 100 brothers and sisters in Jamaica, with six active ecclesias and a number of members in isolation. The burden on the few "platform active" brothers to minister the Word in their own ecclesias is large, and allows very little opportunity for supporting other ecclesias or members in isolation. Demands of daily life, health issues and members emigrating overseas all have their effects on ecclesial life. Field workers are able to provide immense support to both individuals and ecclesias, building up the youth and encouraging the more mature members.
Field workers will travel, visit members of active ecclesias and those in isolation in Port Maria, Port Antonio and Argyle Mountain, and support the small ecclesia at Harvey River.  The role also involves helping to organize the annual Easter Youth Camp and other CBMJ-sponsored fraternal gatherings held throughout the year. There will be plenty of opportunities to get to know all the believers on the island, from those who meet in the busy capital city of Kingston, to the lively ecclesia in the beautiful farming community of Round Hill.
Prayers for God's blessing on this initiative are paramount. The most urgent need is for a full-time, financially supported missionary presence in Jamaica. Accommodation and living expenses are covered, and a vehicle is provided. Could you do this work?
To be a field worker, all you need is a desire to serve God through service to your brothers and sisters, and the willingness to dedicate some time to it. An adventurous spirit will probably come in handy as well!
If you are interested in more information regarding any aspect of support for the Jamaican Brotherhood, and especially missionary service, please contact Bro Phil Snobelen. Thank you for your continued support!
Bro. Bill Hlina, Chairman
Christadelphian Bible Mission of Canada (CBMC)
937 Mount Ida Lane
Vernon, BC Canada
V1B4G2
Mobile +1 250 260 8617
hlina@telus.net
JAMAICA
Bro. Nathan and I visited Jamaica in October, to spend some time with the believers on the island, and to refuel resident missionaries, Bro. Dave and Sis. Cassie Giordano, with coffee and chocolate. We jumped right into Broughton CYC with them, where a younger crowd came out for a fun class and Christmas play practice, and an older group of teens, who came for some good Bible study a little later in the evening.
We then had a down day to recover from travel, and didn't waste any time diving into the clear blue waters of the Caribbean. One of the highlights of any visit to Jamaica is time spent at Bro. Ray Arthur's Golden Sunset Villas, right across the street from the beautiful beach in Negril.
We divided and conquered on Sunday, and along with Bro. Matt and Sis. Cilla Tuckson, Dave and I headed to the tiny Harvey River ecclesia up in the hills. The few sisters and one brother love having visitors and on that hot, sunny morning, we doubled their congregation. This ecclesia won't be here forever. The community is remote, and our brethren are elderly, but while they still meet faithfully each Sunday, the lampstand is shining brightly in Harvey River, and their praise rises to heaven. Being with them was exceptionally moving, and it was wonderful to see them again on the following day at the Heroes Day Fraternal held in Broughton.
Also, a small ecclesia, the Broughton hall was filled to overflowing with believers who had traveled from all over Jamaica to spend the day with each other and to be encouraged and exhorted by Bro. Matt's classes on the Jerusalem Council.
It was then our turn to start traveling across the island. We made our way first to Round Hill and spent a couple of days visiting with the lovely community of believers. They meet several times during the week, and their closeness as brothers and sisters is evident. At Cottage Class, they take the opportunity to build up and encourage one member each week and we were able to witness their love and appreciation for Marlon, a brother, who works so hard for his ecclesia.
From there, we went on to the north side of the island, where a few sisters live in isolation, strung like precious jewels in a series of towns along the coast. Gathering them up for some fellowship, we made a visit to Sis. Enid Hall in Port Antonio. This town will soon be known to the world as the location for the next James Bond movie, but it's already known to God because of the light of our Sis. Enid. Sustained by her great faith through the trials of old age, she's an amazing example of the joy to be found in the hope we share.
Finally, we headed down south. Our second Sunday was spent with the Spanish Town ecclesia, in a quiet, thoughtful service where we remembered our Lord… or we tried to! The Pentecostals in the church next door made it a little difficult, making so much noise in a service that was well under way when we arrived and still in full swing when we left a couple of hours later.
Life in Jamaica presents many challenges, but the believers are a delight and it's such a pleasure to get to know them.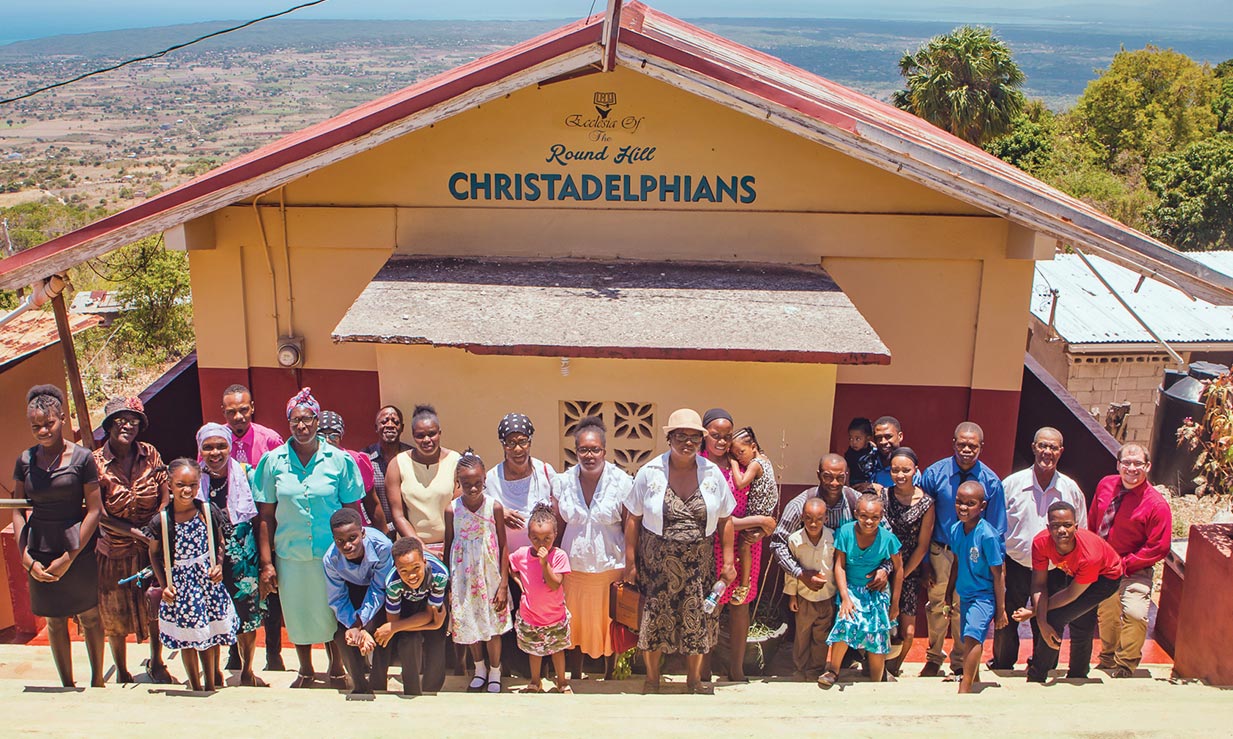 Written by Sis. Antonia Giordano, who along with Bro. Nathan are the Link Couple for Jamaica
Submitted by Sis. Jan Berneau, CBMA/CBMC Publicity