February 25, 2022
Caring for the Vulnerable
It is the prayer of the Tidings Committee that the launch of the EcclesiaSafe program in your ecclesia will not only result in a program to prevent abuse but will also help to generate healthy dialog among us about the care of one another.
By DAVE JENNINGS

Read Time:
3 minutes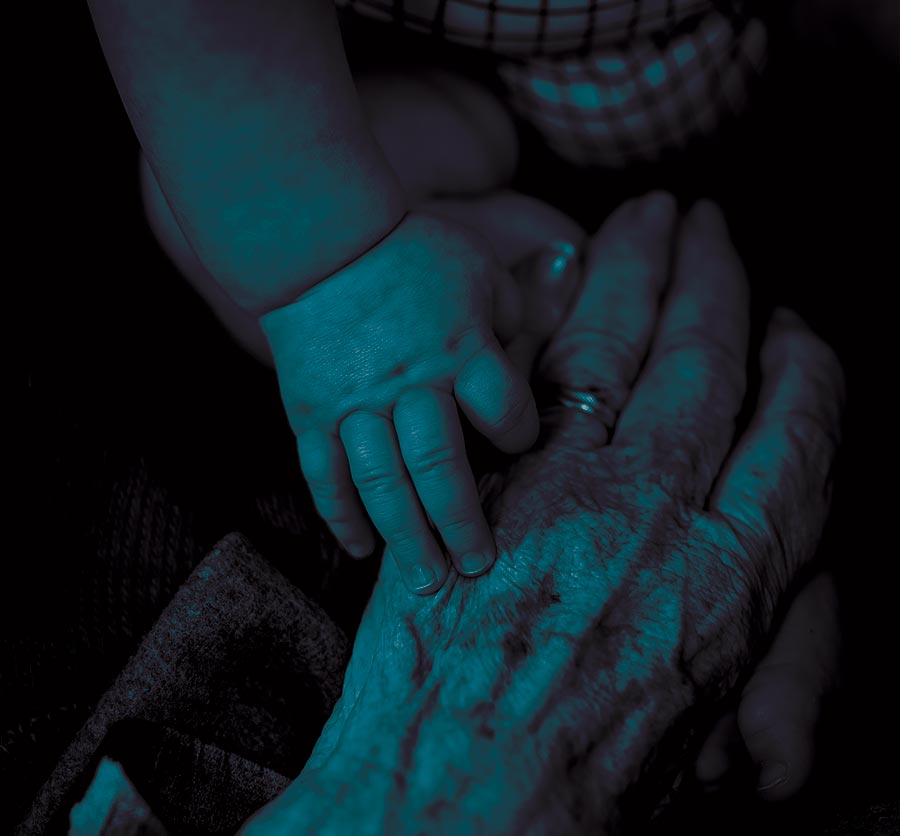 Abuse. It never happens in our homes or our ecclesias. Right? Sadly, abuse does happen within our community. It is possible that it happens less frequently among us than in the institutions of our world. But surely all sin that we see around us in society regrettably happens to some degree in our ecclesias and families.
While none of us can produce quantifiable data about how often abuse occurs within our own community, most of us are aware that it has occurred. We may be aware of a life forever damaged, relationships broken, or parties estranged by the impact. For some children, sexual abuse has destroyed trust and significantly undermined spiritual development.
The stories we do know are often repulsive. We've all seen the news headlines that have brought major secular and religious institutions into reproach for not preventing or responding appropriately to child sexual abuse. Church leaders, who were tasked with the protection of the flock, often participated in abuse or covered it up.
Some parishioners have viewed this recklessness as a reason for them to abandon their faith. Our community operates on a great deal of trust. We view our ecclesias as families and other brothers and sisters as aunts and uncles. We are together often. We may take for granted that our children are cared for and always safe. Yet, child sexual abuse rarely comes from the unknown abuser, who creeps in unawares, but the individuals that are well-known and trusted.
In trusting relationships, such as we have in our community, we have all the more reason to be aware of how child sexual abuse could occur and how we can work together to prevent it.
The Christadelphian Tidings is pleased to introduce the EcclesiaSafe program to our community. This program provides awareness training for ecclesial leaders, adult, and teen members, as well as young children. Additionally, there are useful resources, such as sample policies and procedures, to assist your ecclesia in establishing a robust child prevention program.
The EcclesiaSafe program will officially launch on March 1 and can be accessed at tidings.org/ecclesiasafe.
Difficult Subject
I acknowledge this is an extremely sensitive topic for us to discuss within our circles. But, over the past year, we were struck by the acceptance we consistently heard across the continent for the development of this program. Brothers and sisters are aware this topic must be addressed and that we need to proactively establish policies and train our members now.
There are governmental requirements for how we educate and respond to allegation claims. Even the insurance agencies for our ecclesial halls are beginning to require a formal program by each ecclesia to prevent child sexual abuse. But "compliance" to the laws of the land, while important, is never our primary motive. We have a higher calling and responsibility to care for and protect everyone.
There can be no doubt that we all wish to provide a loving, safe and nurturing environment for the little lambs that we are so blessed to have in our community. Their needs are paramount. We are aware there are many types of abuse that threaten our body, including physical, emotional and verbal abuse for spouses, during dating, or with elders, just to name a few.
Child sexual abuse is the first type of abuse the Christadelphian Tidings will be addressing. We plan to provide additional resources on other forms of abuse in the months ahead, Lord willing. I am so thankful to a wonderful group of brothers and sisters (see the box below) who labored over this past year to develop the EcclesiaSafe program.
They devoted countless hours to the development of the resources that are now available. Each volunteered to be part of this team because of their personal passion for helping our ecclesias be safe places for our children. Please take the time to review the resources now available. Work with your ecclesia to determine what your specific program ought to entail.
Some ecclesias have already developed effective programs. For those ecclesias, we salute you and hope these materials will serve as a reinforcement or refresher for your own work. For ecclesias yet to establish a child protection program, we believe the EcclesiaSafe program may be able to accelerate your implementation.
One of the consistent characteristics of our God and our Lord Jesus Christ is that they are kind and compassionate, caring especially for the vulnerable and the powerless and at-risk. They expect us to do the same. It is the prayer of the Tidings Committee that the launch of the EcclesiaSafe program in your ecclesia will not only result in a program to prevent abuse but will also help to generate healthy dialog among us about the care of one another.
Our goal is to create and sustain healthy, productive, and loving relationships in our homes and within our ecclesias. May God bless you and your ecclesia to provide a safe and loving environment for all.
Dave Jennings
We wish to thank the following brothers and sisters for their important contributions to the EcclesiaSafe program development:
Hannah Anderson, (Ann Arbor, MI)
Linda Beckerson, (Ann Arbor, MI)
Kevin Flatley, (Pittsburgh, PA)
Jeff Gelineau, (Simi Hills, CA)
Dave Jennings, (Verdugo Hills, CA)
Hadassah Ryan, (Baltimore, MD)
Chloe Michaels, (Ann Arbor, MI)
James Robinson, (San Francisco Peninsula, CA)
Howard Schlottman, (San Diego, CA)
Erik Sternad, (Simi Hills, CA)
Robert Webb, (Hamilton Greenaway, ON)
Andrew Weller, (Cumberland, South Australia)