January 25, 2022
Choosing to Suffer
Could it be that suffering is associated with the struggle we all experience daily to resist sin?
By DAVE JENNINGS

Read Time:
5 minutes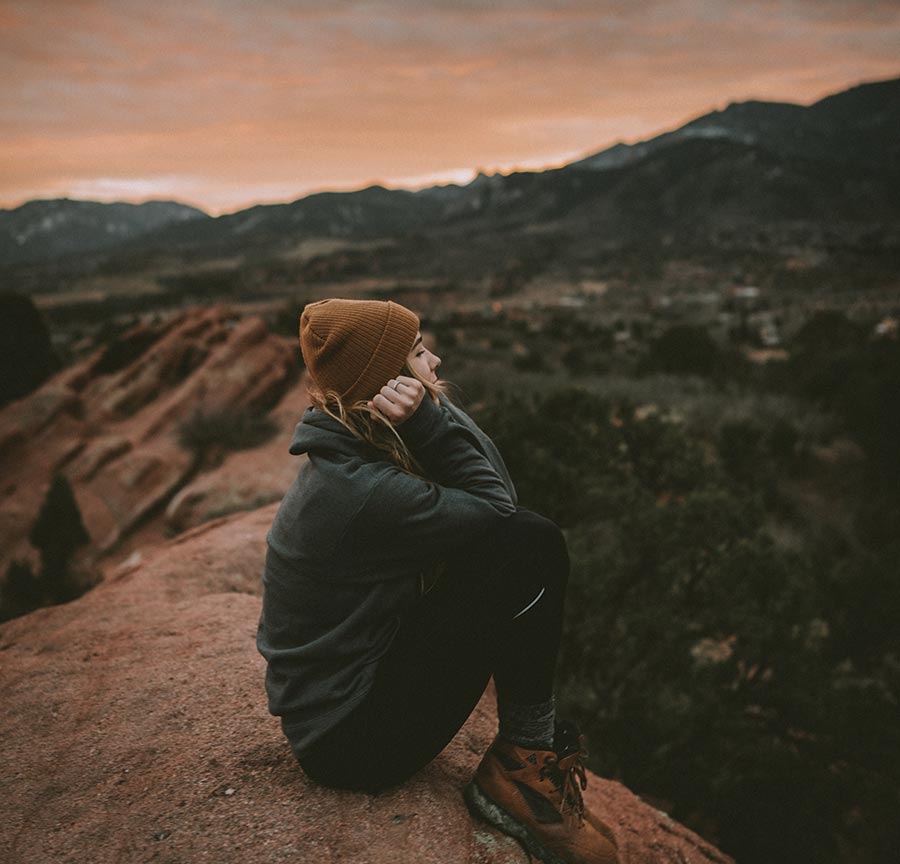 There's a challenging statement embedded in the Beatitudes. Jesus tells us we are blessed when we "hunger and thirst after righteousness." (Matt 5:6.) This is compelling to us, as we do desire righteousness in our lives. But Jesus goes on to say in verse 10, "Blessed are they which are persecuted for righteousness' sake."
There seems a connection here that we must all take note of. Pursuing righteousness in our lives invites suffering. Paul says, "For unto you it is given in the behalf of Christ, not only to believe in him, but also to suffer for his sake." (Phil 1:29).
Pursuing righteousness in our lives invites suffering.
For many of us, we live incredibly comfortable lives. Even when we preach openly, we may not experience suffering or persecution. The laws of our land have protections for those who wish to openly express their faith. You may wonder if you have ever really experienced the suffering the Lord describes in the pursuit of righteousness. However, each of us can be quite assured that we do suffer likely every day.
If we limit our view of suffering to overt persecution by the hands of men, we may not fully grasp what it means to suffer. For suffering is a choice that we make every day. What then is the scope of Christian suffering? Peter, who knew a bit about persecution and suffering, spoke about suffering in a different way than we might initially think.
Forasmuch then as Christ hath suffered for us in the flesh, arm yourselves likewise with the same mind: for he that hath suffered in the flesh hath ceased from sin; That he no longer should live the rest of his time in the flesh to the lusts of men, but to the will of God. (1 Pet 4:1-2).
Could it be that suffering is associated with the struggle we all experience daily to resist sin? That the suffering we all share in fellowship is the decision not to pursue the natural impulses of the flesh? It is common for us to think of the suffering of Jesus in terms of the intense physical pain he endured.
His faithfulness was on public display as he experienced beating, scourging and the pain of the cross. However, it is in the Garden when he shed "as it were great drops of blood" (Luke 22:44), where we see our Lord in his greatest agony. It was in Gethsemane where our Lord struggled to submit his will to his Father's, even unto death. We read in Hebrews, "For in that he himself hath suffered, being tempted, he is able to succour them that are tempted." (Heb 2:18).
The sufferings that were with our Lord every day and every interaction with men was his temptation to sin. Resisting temptation is suffering. If you've found yourself wondering what suffering you may experience in your life because of your faith, here's the answer.
Will you suffer persecution and reproach for your beliefs? Possibly. Will you suffer the loss of all things for the sake of Christ? Unlikely. But will you suffer with Christ every day and choose to resist sin? That is your choice.
One of the great challenges to believers over the centuries has been having a balance in our thinking about God's truth and mercy. God is a God of truth, but also a God of mercy. He is never only one of these two dimensions; He is always both. He expects us to follow His commandments, but He also has provided a way to demonstrate grace to those who believe.
Paul discussed how this imbalance of thinking was occurring in Rome. There were those who were dismissing their responsibility to repent of sin because of their reliance on grace. "What shall we say then? Shall we continue in sin that grace may abound?" (Rom 6:1).
To be a believer requires a steadfast commitment to holiness.
Paul reminded them that they had been freed from the prison-house of sin and that living in continuous sin was incompatible with their new life in Christ. Paul also wrote, "But put ye on the Lord Jesus Christ, and make not provision for the flesh, to fulfil the lusts thereof." (Rom 13:14).
To be a believer requires a steadfast commitment to holiness. Well, of course! How could this have ever been in doubt? "Follow peace with all men, and holiness, without which no man shall see the Lord." (Heb 12:14). Sometimes I fear we can take a defeatist attitude toward sin. When we openly confess we are sinners, there are at least two ways to think about where we go from there.
You can bemoan that you are a pitiful sinner and incapable of fighting sin, or you can strive for holiness and rely on God's grace to strengthen you. We all know that it is the latter that we must choose. A Church of England priest, William Law (1686-1761), wrote the following:
And if you will here stop and ask yourself, why are you not as pious as the primitive Christians were, your own heart will tell you, that it is not through ignorance, nor inability, but purely because you never intended it. You observe the same Sunday-worship that they did, and you are strict in it, because it is your full intention to be so. And when you have this intention to please God in all your actions, as the happiest and best thing in the world, you will find in you as great an aversion to everything that is vain and impertinent in common life, whether of business or pleasure, as you now have to anything that is profane.1
Each one of us makes a daily decision to suffer with our Lord. It's not a natural choice and it is not thinking that makes any sense to the flesh. But it makes sense to us because we have minds that are governed by the Spirit. When we are faced with temptation to sin, our choice is not to make provision for the flesh, but to share in the life of our Lord and to have "fellowship of his sufferings." (Phil 3:10).
Our role in the fight is to eschew sin. We will not be victorious because of our own strength. James wrote,
"Submit yourselves therefore to God. Resist the devil, and he will flee from you. Draw nigh to God, and he will draw nigh to you. Cleanse your hands, ye sinners; and purify your hearts, ye double minded." (Jas 4:7-8).
We know that if we make the choice to resist sin, to suffer being tempted, He will sustain us and draw near. We make the choice to suffer, He delivers us. Perhaps this is a new way for us to look at suffering? The daily determination to "walk in newness of life" (Rom 6:4) is suffering with our Lord. Because he chose to suffer temptation, he learned obedience (Heb 5:8).
It prepared him for the challenges ahead where he would proclaim the righteousness and victory of his Father. This then is our choice—to suffer every day. To see our temptations and failures as opportunities to learn about our Lord and to experience his power in our lives.
If we wish to come closer to our Lord, to feel his presence, we need not wait for calamity or persecution from others to be injected into our lives. The Apostle Paul described the natural impulses of the flesh, which he called the "vanity" of the mind (Eph 4:17). In contrast, we, who were once part of that world of darkness, have been called into light.
But ye have not so learned Christ; If so be that ye have heard him, and have been taught by him, as the truth is in Jesus: That ye put off concerning the former conversation the old man, which is corrupt according to the deceitful lusts; And be renewed in the spirit of your mind; And that ye put on the new man, which after God is created in righteousness and true holiness. (Eph 4:20-24).
May we each embrace our commitment to holiness. Though we fail, we can have the great confidence that "If so be that we suffer with him, that we may also be glorified together." (Rom 8:17).
Dave Jennings
1 A Serious Call to a Devout & Holy Life, William Law A.M., Macmillan and Company, Limited, London, 1898.