November 25, 2020
Crusts of Bread and Feasts
"To show partiality is not good—yet a man will do wrong for a piece of bread." (Prov 28:21 WEB).
By GEORGE BOOKER

Read Time:
4 minutes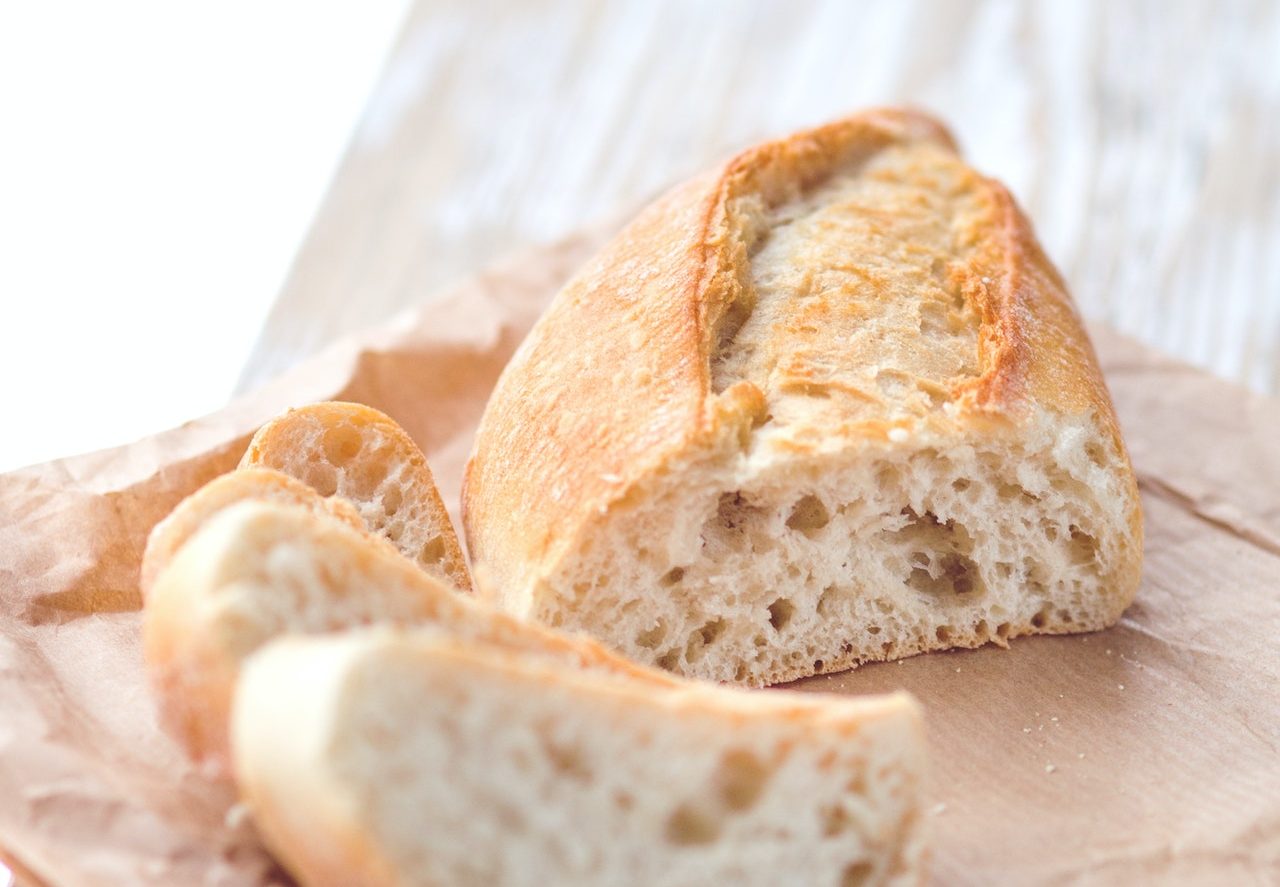 Showing partiality in judgment is wrong. The Hebrew word signifies to choose between one face and another, and by implication, to favor one over the other. The richest and most powerful of men are especially susceptible to this fault. They tend to favor their own. Such partiality is a mockery of justice:
"Do not pervert justice or show partiality. Do not accept a bribe, for a bribe blinds the eyes of the wise and twists the words of the righteous." (Deut 16:19 NIV).
"It is not good to be partial to the wicked or to deprive the innocent of justice." (Prov 18:5).
James describes a situation where one might be tempted to show partiality:
"My brothers… don't show favoritism. Suppose a man comes into your meeting wearing a gold ring and fine clothes, and a poor man in shabby clothes also comes in. If you show special attention to the man wearing fine clothes and say, 'Here's a good seat for you,' but say to the poor man, 'You stand there' or 'Sit on the floor by my feet,' have you not discriminated among yourselves and become judges with evil thoughts?" (Jas 2:1-4).
When Samuel was called to visit the family of Jesse, the prophet prejudged the sons and selected—at least in his own mind—one of them, Eliab, over all the others. He said to himself:
"Surely the LORD's anointed stands here before the LORD." (1Sam 16:6).
But for this, Samuel was reprimanded by the LORD:
"Do not consider his appearance or his height, for I have rejected him. The LORD does not look at the things man looks at. Man looks at the outward appearance, but the LORD looks at the heart." (v. 7).
We can show partiality in so many ways:
The coach gives preference to the fastest or the strongest but may overlook the more dedicated athlete.
The employer hires the person who seems the brightest and most personable but may find out later they are unreliable or lazy.
Politicians accept large donations for their campaigns in exchange for granting favors to their donors.
The young man or young woman selects a spouse on the basis of appearance while the real treasures may be not quite as beautiful or handsome—but much better in the long run.
A PIECE OF BREAD
The second half of the verse says, "A man will do wrong for a piece of bread." This could mean, for example, that a judge who, at the beginning, is tempted by a large bribe may, through habit, come at last to accept mere pocket change for his favors.
In Ezekiel 13:19 the LORD rebukes other would-beprophets:
"You have profaned me among my people for a few handfuls of barley and scraps of bread. By lying to my people, who listen to lies, you have killed those who should not have died and have spared those who should not live."
An interesting aspect of Proverbs 28:21 is the phrase "a piece of bread." The Hebrew word is a compound: one word meaning "bit or morsel" and the other meaning "meat or food," in general. This same word occurs several times in Daniel 1 to describe the "daily ration of food" (NIV) or "portion of meat" (KJV) which the king of Babylon assigned to the young men taken from Israel, like Daniel and his friends.
It is enough food, and good food at that, to feed a person for one day. Daniel and his friends considered this food to be too rich (or perhaps they wanted no part of meat offered to idols). Instead, they asked for, and received, vegetables and water, and they prospered.
JESUS' PIECE OF BREAD
At his special Passover with his disciples, Jesus gave a "piece of bread" (KJV sop) to Judas (John 13:26-27, 30). This was a custom at the Passover Meal; the host would take a bit of bread, dip it in the common dish, and hand it personally to an honored guest.
With Judas—as with all of us who partake of the Memorial Service—the bit of bread was a token of the greatest feast imaginable: the marriage supper of the Lamb (Rev 19:7, 9). How tragic that Judas could exchange this piece of bread for a bribe—30 pieces of silver. Very soon, he would cast the coins away and then take his own life. It was all vanity and vexation of spirit, meaning nothing.
Jesus offers us only a small piece of bread now. But that small piece of bread is a down payment on the "bread of life" from heaven, "which a man may eat and not die." (John 6:25- 50).
the seeker of Christ will find that even the bit of bread which he receives from his Lord will turn into the endless feast of eternal life 
Our Lord could take a few small loaves and create from them a feast for thousands—which he did on more than one occasion. In like manner he could manufacture, out of his own life and death and resurrection, the true bread of life, which represents the One Body as well as eternal life in his Father's Kingdom.
The seeker of wealth, whether rich or poor, is always on the lookout for the special favor of "crumbs" from other men. He may be seeking more money, promotions or privileges. The men who offer such rewards may seem rich and powerful by comparison with the seeker, but ultimately, they are as powerless as he. This is a sad picture.
The seeker's desired "feast" proves ultimately to be no more than a pathetic crust of bread. No matter what or how much the seeker receives or consumes or enjoys, he will die. But the seeker of Christ will find that even the bit of bread which he receives from his Lord—even the "crumbs" which fall from the Master's table (Matt 15:27; Mark 7:28)—will turn at last into the endless feast of eternal life in the Kingdom of God.
George Booker
Austin Leander, TX