December 23, 2022
Do Not Worry About Tomorrow
What did Jesus do when he had big, scary situations in front of him? Did he worry about them?
By JAMES ROBINSON

Read Time:
10 minutes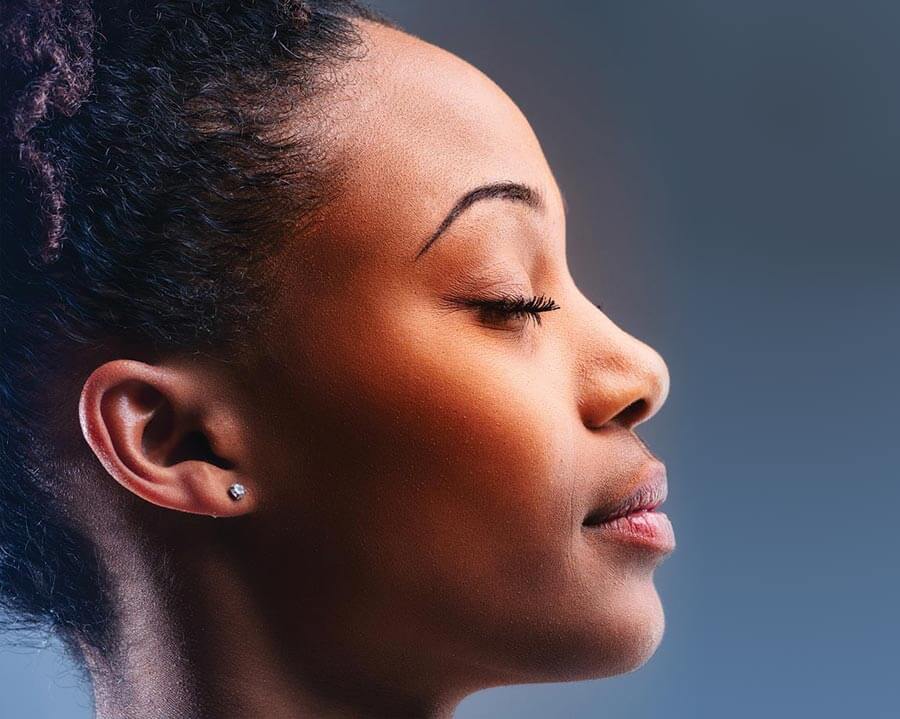 My grandpa, Bob Lloyd, had a class he gave at several different locations entitled, "Worry is a sin!" While that seems like a powerful statement, he would then go on to prove it.
He said that worrying about something is not believing God will take care of it.
Not believing God is a lack of faith, and "whatsoever is not of faith is sin." (Rom 14:23). So, worry is a sin. And we need to stop worrying! My grandpa would go on to use Matthew 6:25-34 as a starting place to find strategies to stop worrying. He would say, "Since 50% of our worries are about the future, and 40% of our worries are about the past, we can eliminate 90% of our worries by just thinking about what we have to deal with today."
But being part of his family, we would always joke about how, if anyone needed to hear that class, it was grandpa because he worried a lot. He worried before getting on airplanes; he worried about preparing for his classes; he worried about what his grandchildren (like me!) were getting up to.
That's certainly not unique to him. The best points you'll hear in any of my classes are the ones I most need to hear, probably common to most speakers. That's why I'm saying them!
If I harp on about how we need to listen to criticism, it's because I need to get better at listening to criticism. If I over-stress looking forward to the hope of the Kingdom, it's because I have learned through experience that looking forward to the Kingdom is the way not to get too discouraged by life. If I write an article for the Tidings on avoiding worry worrying, it might be because worrying runs in the family, and it's a problem for me, just like it was for my grandpa.
But Worry is Useful!
However, despite having a lot of worrying experiences, I have difficulty saying that "Worry is a sin." I find it so useful. You see, there are certain things my flesh likes to do and certain things it doesn't like to do. My flesh likes to play computer games. It doesn't need any encouragement to do that. It can do that for hours at a stretch.
But my flesh doesn't like to work. The work involved depends on the day and the situation, but it includes things like my day job as an engineer, doing car maintenance or writing articles for the Tidings. Whatever the particular job, my flesh would prefer not to do it and will do its best to find something else to do instead.
Why, then, would Jesus say, "Take therefore no thought for the morrow: for the morrow shall take thought for the things of itself. Sufficient unto the day is the evil thereof." (Matt 6:34)?
What Did Jesus Do?
Whenever I have trouble understanding one of Jesus' teachings, I find it useful to follow a principle I call "WDJD." Not "What Would Jesus Do?" but "What Did Jesus Do?" In other words, I look for situations in Jesus' life where he applied the same teaching to help me understand how to apply it.
For instance, I often wondered how exactly to apply the teaching in Matthew 5:39, "Whosoever shall smite thee on thy right cheek, turn to him the other also." Does that mean that if someone hurts me, I should ask him to hurt me more?
Do the right thing, regardless of the negative consequences.
Well, fortunately, in John 18:19-23, we have an instance where Jesus was slapped, so we can find out what he did in that situation:
The high priest then asked Jesus of his disciples, and of his doctrine. Jesus answered him, I spake openly to the world; I ever taught in the synagogue, and in the temple, whither the Jews always resort; and in secret have I said nothing. Why askest thou me? ask them which heard me, what I have said unto them: behold, they know what I said. And when he had thus spoken, one of the officers which stood by struck Jesus with the palm of his hand, saying, Answerest thou the high priest so? Jesus answered him, If I have spoken evil, bear witness of the evil: but if well, why smitest thou me? (John 18:19-23).
In other words, Jesus did not say, "Strike me again!" He also didn't unleash twelve legions of angels to crush this person. Instead, he continued doing what he was doing. He didn't fight back, but neither did he become intimidated. He stood his ground.
And so, clearly, that must be what it means to "turn the other cheek."  It doesn't mean asking for punishment. It means to keep doing the right thing without fighting back.  Do the right thing, regardless of the negative consequences. Don't let evil men keep you from doing good.
Which might not have been how you understood "whoever slaps you on your right cheek, turn the other to him also." Certainly, that wasn't how I understood it. But by applying "What Did Jesus Do," we learned how Jesus understood it and how we want to behave.
Jesus and Worry
So, what did Jesus do when he had big, scary situations in front of him? Did he worry about them? The day before he was to be crucified, did he worry about tomorrow? What did he do?
Well, as I'm sure you all know, this is quite a famous scene that appears in all four gospels. Here's Mark's account:
And he taketh with him Peter and James and John, and began to be sore amazed, and to be very heavy; And saith unto them, My soul is exceeding sorrowful unto death: tarry ye here, and watch. And he went forward a little, and fell on the ground, and prayed that, if it were possible, the hour might pass from him. (Mark 14:33-35).
It sounds like he was very worried about tomorrow, then!
If worry is a sin, Jesus Christ was a sinner. Here he was, with a really tough thing to do the next day, and he was not just sailing through without a care in the world; he was on his knees, praying. This was a man who was very, very worried about the next day for understandable reasons. He had gathered his friends together to help him and was desperately praying to God for help and support.
If worry is a sin, Jesus Christ was both a hypocrite and a sinner.
There are many times when Jesus thought about things in the future and worried about them. He spent all night in prayer before he chose his twelve disciples. He wept over Jerusalem for the destruction that was coming upon it (Luke 19:41-44). And that was a tragedy that would not happen the next day; he was weeping about something that would happen about 40 years in the future!
Worry is also a major part of his teachings. Telling people something bad will happen to them in the future unless they change their ways is a core part of the gospel message. For example, 
And Jesus answering said unto them, Suppose ye that these Galilæans were sinners above all the Galilæans, because they suffered such things? I tell you, Nay: but, except ye repent, ye shall all likewise perish. (Luke 13:2-3).
Or, again, he criticized the people for being able to forecast the weather but not able to see the coming judgments on their nation and prepare for them (Luke 12:54-59).
This concept of realizing a time of judgment is coming, worrying about the negative consequences of it, and preparing yourself accordingly, is pervasive in the messages of Jesus, John the Baptist, Paul, and Christians throughout history. Not to mention all of the prophets. Jeremiah wasn't persecuted because his message was, "Don't worry about tomorrow." He was persecuted because his message was, "You're going to be in big trouble tomorrow if you keep acting like this. You'd better change now!"
Breakdown of Matthew 6:19-34
So, if this whole concept of "repent now, so you don't die tomorrow" is a major part of Jesus' message, what does he mean by "Do not worry about tomorrow"?
Well, let's take a closer look at the actual passage. I'm going to start at verse 19.
Lay not up for yourselves treasures upon earth, where moth and rust doth corrupt, and where thieves break through and steal: But lay up for yourselves treasures in heaven, where neither moth nor rust doth corrupt, and where thieves do not break through nor steal: For where your treasure is, there will your heart be also. (Matt 6:19-21).
So, the basic idea here is that you should be storing up things for yourself in heaven, not on earth—worrying about heavenly things, not earthly things. (See how we're already seeing a connection to worrying?)
Now, the next section is what usually throws people off:
The light of the body is the eye: if therefore thine eye be single, thy whole body shall be full of light. But if thine eye be evil, thy whole body shall be full of darkness. If therefore the light that is in thee be darkness, how great is that darkness! (Matt 6:22-23).
It seems, at first glance, to be a weird jump to talking about light and eyes. The missing piece here is that an "evil eye" was a Hebrew idiom for greed, as seen in things like Proverbs 28:22:
He that hasteth to be rich hath an evil eye, and considereth not that poverty shall come upon him. (Prov 28:22).
So, what Jesus is saying here is actually a continuation of the previous point. The person with the "clear eye" wants what is good ("treasure in heaven"), while the person with the "bad eye" wants what is bad ("treasure upon earth"). Again, the point is about worrying about doing the right thing, which the next verse makes more explicit:
No man can serve two masters: for either he will hate the one, and love the other; or else he will hold to the one, and despise the other. Ye cannot serve God and mammon. (Matt 6:24).
Again, we have two paths here—earthly treasure, evil eye, darkness, serving wealth, and heavenly treasure, clear eye, light, serving God. You can only pick one.
And then we get to the bit you probably think about more as the "Do not worry" section:
Therefore I say unto you, Take no thought for your life, what ye shall eat, or what ye shall drink; nor yet for your body, what ye shall put on. Is not the life more than meat, and the body than raiment? (Matt 6:25).
But notice that this is both explicitly a continuation of the previous argument, "Therefore I say unto you," and also clearly a continuation of this idea of there being two paths—the earthly path, where you worry about this life, and the heavenly path, which is "more than meat," and "more than clothing."
Let's then read the rest in that context:
Behold the fowls of the air: for they sow not, neither do they reap, nor gather into barns; yet your heavenly Father feedeth them.
Are ye not much better than they?
Which of you by taking thought can add one cubit unto his stature?
And why take ye thought for raiment?
Consider the lilies of the field, how they grow; they toil not, neither do they spin: And yet I say unto you, That even Solomon in all his glory was not arrayed like one of these.
Wherefore, if God so clothe the grass of the field, which to day is, and to morrow is cast into the oven, shall he not much more clothe you, O ye of little faith?
Therefore take no thought, saying, What shall we eat? or, What shall we drink? or, Wherewithal shall we be clothed? (For after all these things do the Gentiles seek:) for your heavenly Father knoweth that ye have need of all these things.
But seek ye first the kingdom of God, and his righteousness; and all these things shall be added unto you. (Matt 6:26-33).
Notice again, Jesus isn't saying, "Don't worry about anything." He's saying, don't worry about earthly things, like what you're going to eat or what you're going to wear. In fact, in verse 33, he's saying, "Seek ye first the kingdom of God." That's just another way of saying, "Do worry about the kingdom." Again, the whole idea of two paths, two treasures, two eyes and two masters continue now with two worries. We're supposed to be picking worrying about the kingdom over worrying about this life.
Or, to say it even more plainly, Jesus is not saying, "Worry is a sin!" He's saying, "Worrying about this life is a sin." God can and will take care of the things of this life if we worry about the things of the Kingdom.
This then leads to that final concluding verse:
Take therefore no thought for the morrow: for the morrow shall take thought for the things of itself. Sufficient unto the day is the evil thereof.
(Matt 6:34).
If we read that verse out of context, we miss the whole idea of there being two paths, and we can misunderstand it to mean we shouldn't worry about any possible thing that could happen tomorrow and just focus on today. But no, in context, Jesus is preaching that we shouldn't worry about tomorrow because tomorrow's things are only the things of this life, and God will take care of them.
However, we definitely should be worrying about and preparing for eternity because that's what matters. Don't lose sleep over work, or the car, but do lose sleep over the promise you made to complete the Tidings article! Because that's worth worrying about.
Jesus Worried About the Kingdom
And this is exactly what Jesus did. His disciples were astounded that he didn't worry about dying in a storm (Mark 4:38-40). He didn't worry about having enough to eat (Mark 8:17).
But he did worry about some things. He worried about the things of the Kingdom, like picking his disciples or dying on the cross. He instructed us to worry about those things too. 
And fear not them which kill the body, but are not able to kill the soul: but rather fear him which is able to destroy both soul and body in hell. (Matt 10:28).
There are many things that can kill the body. Starvation is probably not a huge worry for some people reading this article, but cancer probably is. COVID-19 probably is. They all can kill the body. But they can't kill the soul.
And that's certainly not to say that God can't help us with the other challenges, too, that we sinfully still worry about–whether we'll have enough to eat, or drink, or wear, whether or not we'll die of disease, and whether our loved ones will be taken care of. He's promised that if we seek first His Kingdom, He'll take care of all the other things. And He will. Not always exactly how we would have chosen for Him to do so, but actually, often in a way that's better than we would have chosen.
So, we shouldn't worry about the things in this life that may come up tomorrow. They're being taken care of by someone far smarter and more powerful than us.   
James Robinson,
(San Francisco Peninsula Ecclesia, CA)