March 24, 2022
Five "One Thing" Messages
Recorded in the Bible are five "one thing" messages which will teach us successive steps toward possessing immortal life in the Age to come.
By RUDOLFO JIMENO

Read Time:
3 minutes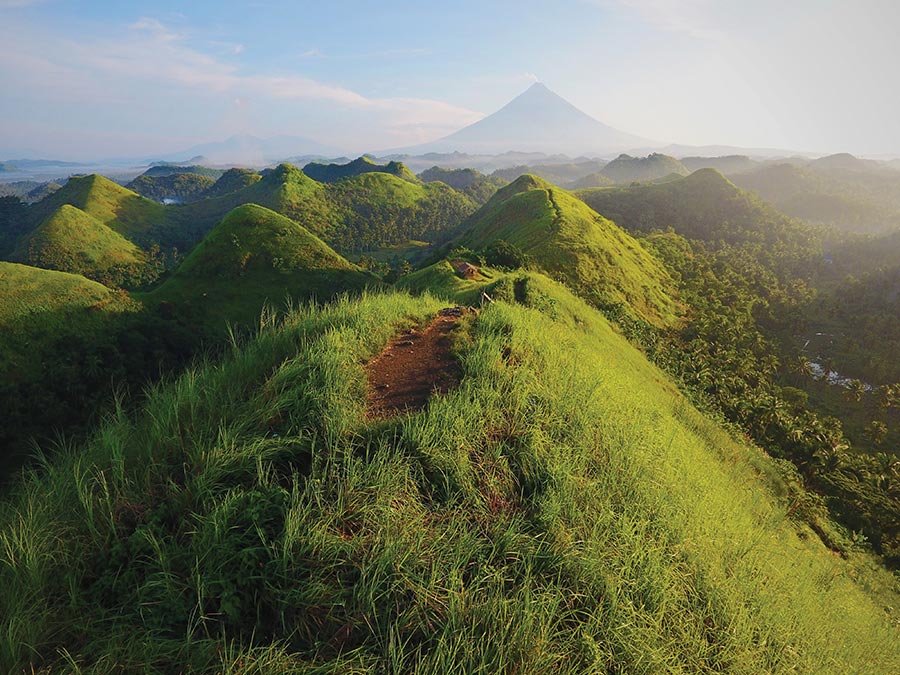 The first "one thing" is in Mark 10:21: an answer of the Lord Jesus to a man who asked him "What shall I do that I may inherit eternal life?" As a Jew, he was reminded of the laws given to Moses. "Master, all these have I observed from my youth," he replied.
So true because the Lord "loved him" and told him what he lacked. "One thing thou lackest: go thy way, sell whatsoever thou hast, and give to the poor, and thou shalt have treasure in heaven, and come take up the cross and follow me."
The man need not worry. There is the Lord's assurance that "every one that hath forsaken houses, or brethren, or lands for my name's sake, shall receive a hundred fold and shall inherit everlasting life." (Matt 19:27, 29). He failed to give the Lord his heart, which the Lord would want him to give. "Where your treasure is, there will your heart be also." (Matt 6: 21).
The second is in Luke 10:41-42 when the Lord visited Lazarus and his sisters, Mary and Martha. The Lord loved them, and they loved him too. To please the Lord, Martha "was cumbered about much serving," so much so that she requested the Lord to tell Mary she needed her assistance in the kitchen. But the Lord has other food more important in his mind. "Martha, Martha, thou art careful and troubled about many things. But one thing is needful, and Mary hath chosen the good part." That good part was that Mary "sat at Jesus' feet and heard his words." (v. 39). A good part indeed, which we should prioritize. As Peter once said, "To whom shall we go? Thou hast the words of eternal life." (John 6:68, 69).
The third occasion is found in John 9:31, 33: "One thing I know, whereas I was blind, now I see." Although the healed man knew that by his confession he would be cast out, or ostracized, he had great courage. He told his enemies the truth and did not hide his faith. "God heareth not sinners, but if any man be a worshipper of God and doeth his will, him he heareth. If this man (Jesus) were not of God, he could do nothing."
What a weighty testimony! Like him, we must "earnestly contend for the faith" (Jude 1:3) and be "ready to give answer to every man that asketh you a reason of the hope that is in you with meekness and fear." (1 Pet 3:15). That way we are not blind.
The fourth refers to the main goal of Paul in life. Evidently, he imitated his Lord, for the Master has also a central goal in life as revealed in Hebrews 12:2. Paul, at first, before he was called by the Lord to his side was a persecutor of the Lord's followers. But once he was called by the Lord, he obeyed wholeheartedly and had changed completely his actions and beliefs.
He said, "One thing I do, forgetting those things which are behind, and reaching forth unto those things which are before. I press toward the mark for the prize of the high calling of God in Christ Jesus." (Phil 3:13, 14). Like Paul, our goal must be clear in our heart and mind so that we too will fight a good fight of faith, finish our course and keep the faith. "Henceforth, there is laid up for me a crown of righteousness which the Lord, the righteous judge, shall give at that day, and not to me only, but unto all them that love his appearing." (2 Tim 4:7-8).
The fifth example is about a hope that burned in David's heart. "One thing have I desired of the Lord, that will I seek after; that I may dwell in the house of the LORD all the days of my life, to behold the beauty of the LORD, and to enquire in his temple." (Psa 27:4). David loved the habitation of God's house, and the place where God's honor dwells (Psa 26:8).
Like David, let us love everything concerning God.
In 1 Timothy 3:15 we read that the house of God is the ecclesia which is "the pillar and ground of truth." Let us copy David's attitude toward God's house.
Let us draw near with a true heart in full assurance of faith, having our hearts sprinkled from an evil conscience, and our bodies washed with pure water. Let us hold fast the profession of our faith without wavering; (for he is faithful that promised;) And let us consider one another to provoke unto love and to good works: Not forsaking the assembling of ourselves together, as the manner of some is; but exhorting one another: and so much the more, as ye see the day approaching. (Heb 10:22-25).
By God's mercy and truth, we shall enjoy forever a stay in God's house, to be built by the man called Branch. It will be a temple for all nations (Zech 6:12-13, Isa 56:7) in God's coming glorious Kingdom.
Like David, let us love everything concerning God.
Rudolfo G. Jimeno,
Bayambang Ecclesia, Philippines