November 25, 2021
Habits
Humans are creatures of habit. The biggest determining factor of how we will behave is how we have responded in the past. This can be a good or a bad thing.
By JOSHUA HEWITSON

Read Time:
8 minutes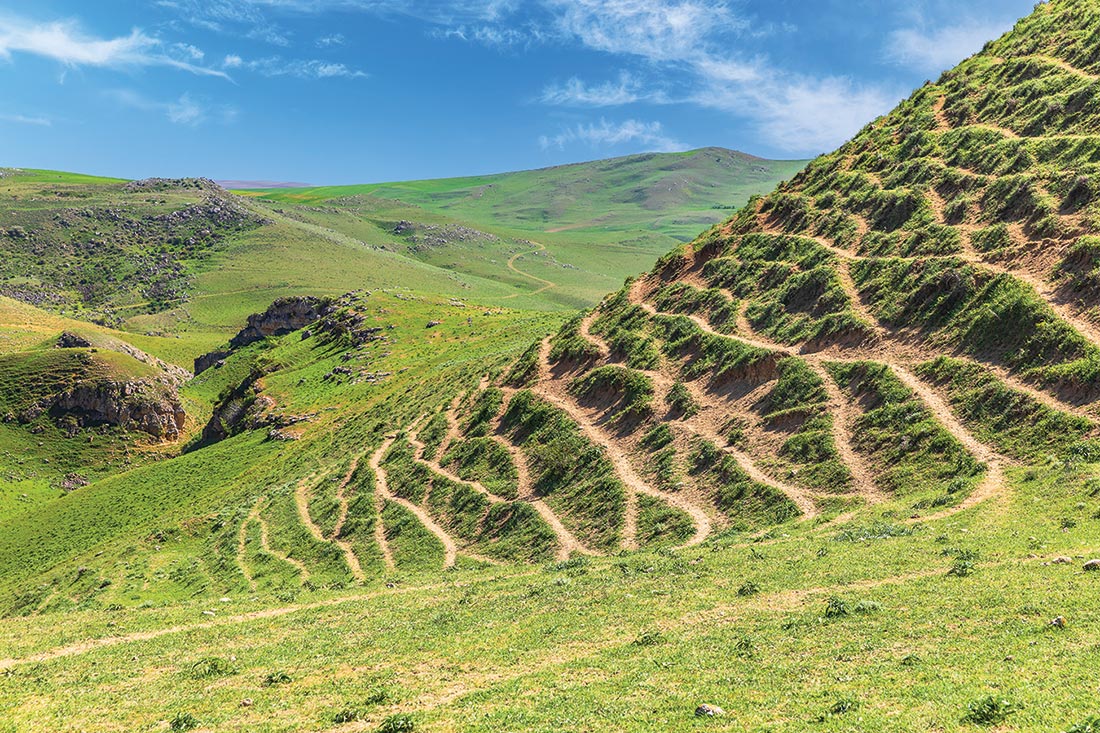 Do you ever wonder why the disciples fell asleep in the garden of Gethsemane? The man that they believed to be the Messiah repeatedly asked them to keep watch with him. He was clearly under great stress and begged them to support him in his hour of trial.
He was close by, fervently praying. They cared deeply about him. Yet, they could not stay awake with him for one hour. Three times he found them sleeping, three times he asked them to watch. How could they fall asleep under such circumstances?
Matthew writes that when Jesus found them sleeping the first time, he said,
"So, you men could not keep watch with Me for one hour? Keep watching and praying, so that you do not come into temptation; the spirit is willing, but the flesh is weak." (Matt 26:40-41).1
Jesus knew they wanted to stay awake, but they could not. Why? Luke records they were "sleeping for sorrow." There is no doubt that Christ's recent discussion over his final days was weighing heavily on their minds and hearts. Even so, how could they fall asleep at such a time as this?
Luke may provide the answer.
Luke 21:37 shows that Christ routinely taught in the temple. Afterward, he would head to Mt. Olivet to spend the night. Luke 22:39 says it was his "custom" or "habit" to go to the Mt. of Olives with his disciples. It was typical for them to spend evenings in this familiar garden. It was part of their normal routine. Why did the disciples fall asleep? It was the power of habit.
Humans are creatures of habit. The biggest determining factor of how we will behave is how we have responded in the past. This can be a good or a bad thing.
Habits can make performance efficient, but they can also cause us to "go through the motions" without giving meaningful thought to our actions. We all develop habits, but the question is, are our habits drawing us closer to serving our Lord, or driving us away? Causing us to slumber or stay awake?
Research into habits has shown that habits are environmentally driven. If we find ourselves in an environment where we typically respond the same way, it is very likely we will continue that behavior. This is illustrated in the behavior of the disciples in the garden.
Why did the disciples fall asleep? It was the power of habit.
They felt an intense sorrow at the things Christ revealed to them concerning his impending death. Yet, at the same time, part of their brains was telling them that this was when and where they would usually sleep. They likely all had the goal of staying awake and watching, but with their minds distracted, they succumbed to the habit of falling asleep.
Habits are powerful. In many ways, they define who we are. It is possible to go through a day, or even a week, without really considering what we are doing. If we have good, healthy, spiritually sound habits, this might not necessarily be a bad thing. In this way it is good to be in a routine.
However, if we are out of balance and develop too many bad habits, or even just empty habits (a far more common problem), they can become detrimental to our spiritual health. We need to have good, sustainable habits that draw us closer to God.
If our habits are taking us away from God, we need to stir things up. We need to change our environment, our state of mind or routine. If you recognize that you consistently fail to behave properly when you are placed in a particular circumstance, you need to change those circumstances. But this is easier said than done.
Mark Twain warned us, "A habit cannot be tossed out the window; it must be coaxed down the stairs a step at a time."2
We are living in interesting times. Almost two years ago we all had our routines shaken up whether we wanted it or not. COVID-19 changed how we all went about our day-to-day lives. It has affected each of us differently, but there is no doubt that it has affected all of us. Likely, you developed new habits as you adjusted to a new routine. Now, as we enter a new phase of the pandemic, our routines are being shaken up again.
We have experienced a return to many of the activities that have been shut down for so long. Will we take this opportunity to develop new habits that bring us closer to God?
As you look back over the past, what habits have you picked up? What habits have you lost? What habits do you want to keep as we move forward? What do you want to change? How are you serving God in your new routines? Can you keep those habits that have helped you to draw nearer to Him?
The time is now to make a change. God is active in the events of the world. Christ is coming. He could come back next Tuesday at 2:00pm. Will we be ready?
When he returns, it will be too late to change those habits. Jesus warns us,
"But be on your guard, so that your hearts will not be weighed down with dissipation and drunkenness and the worries of life, and that this day (of Christ's return) will not come on you suddenly, like a trap for it will come upon all those who live on the face of all the earth. But stay alert at all times." (Luke 21:34-36).
We need to be awake and watching and ready. We always have the opportunity to make a change for the better, to dedicate, or rededicate ourselves to serving God. What is unique about this particular time is that many of us are being forced to change our routines and habits anyway because of the pandemic.
Other research on behavior has shown that habits are controlled in a different part of our brain than goal-driven behavior. We have to make a conscious effort to align our habits with our goals. This takes some honest introspection. Sometimes the hardest person with whom to be honest is yourself. We are good at justifying our own actions. This is especially true with our habitual behavior.
Habitual behavior can be the most difficult to change. It gets ingrained into our brains. Since habits are environmentally driven, if we want to make a sustainable, long-term change to our behavior, we may have to find a way to make concrete changes to our environment. Examples may be not hanging around a certain group of friends, or going to a certain place, or spending less time on your smartphone. Making such changes almost always involves relying on others for support. Paul exhorts Timothy to
"discipline yourself for the purpose of godliness; for bodily training is just slightly beneficial, but godliness is beneficial for all things, since it holds promise for the present life and also for the life to come." (I Tim 4:7-8).
He compares our striving for godliness to the training of an athlete. The athlete who performs at a high level makes training and good habits a part of their everyday routine. It is more than working out once a day. It affects how they eat, how they sleep, what activities they take part in. In the same way, as we strive for godliness, our daily habits and disciplines should reflect that goal. It is not something we do once a week or even once a day. It needs to be an active and regular part of our life. Paul continues: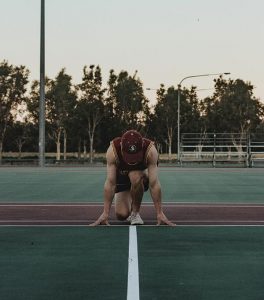 "For it is for this we labor and strive, because we have set our hope on the living God, who is the Savior of all mankind, especially of believers." (1 Tim 4:10).
Training in godliness requires work. We need to labor and strive to be godly. We do this because we have a living God who wants to save us. He wants us to be successful. He will support us if we rely on Him. Paul also reminds Timothy,
"Prescribe and teach these things…in speech, conduct, love, faith, and purity, show yourself an example of those who believe. Until I come, give your attention to the public reading, to exhortation, and teaching…Take pains with these things, be absorbed in them, so that your progress will be evident to all. Pay close attention to yourself and to the teaching; persevere in these things, for as you do this you will save both yourself and those who hear you." (1 Tim 4:11- 16).
Being attentive to the teaching of God and persevering in godliness is not just for our own benefit; it is for the benefit of those around us as well. Our good habits serve as an example and are an encouragement to our brothers and sisters. They too can be an encouragement for us. Paul gives another exhortation about habits,
"Do not lie to one another, since you stripped off the old self with its evil practices." (Col 3:9).
When we put on Christ, we put aside the deeds and habits of the old man and put on the new man, with new habits. Sometimes that old man creeps back into our lives. The nature of flesh is to trend towards evil, as Jeremiah 17:9 tells us. If we are not active in our service to God, we will naturally slip back into some of those old habits. Paul continues his thoughts on how to overcome the old self.
"Let the peace of Christ, to which you were indeed called in one body, rule in your hearts; and be thankful. Let the word of Christ richly dwell within you… Whatever you do in word or deed, do everything in the name of the Lord Jesus, giving thanks through Him to God the Father." (Col 3:15-17).
We know the heart is deceitful. How do we overcome it? We let the "peace of Christ" "rule in our hearts" and we "let the word of Christ dwell richly within us." We make it a habit to do everything in the name of Jesus and to give thanks to God. Finally, Paul writes,
"Whatever you do, do your work heartily, as for the Lord and not for people, knowing that it is from the Lord that you will receive the reward of the inheritance. It is the Lord Christ whom you serve." (Col 3:23-24).
If we keep our goal in mind and whom it is that we serve, we will have the motivation we need to adjust our habits. The author of Hebrews also provides encouragement about habits. He writes,
"Therefore, brothers and sisters, since we have confidence to enter the holy place by the blood of Jesus, by a new and living way…let's approach God with a sincere heart in full assurance of faith…Let's hold firmly to the confession of our hope without wavering, for He who promised is faithful." (Heb 10:19- 25).
Our attitude is so important. We can have confidence that God will support us. We can be bold, with no wavering in our resolve. Why? Because God is faithful. He will not let us down. Hebrews 10 continues,
"and let's consider how to encourage one another in love and good deeds, not abandoning our own meeting together, as is the habit of some people, but encouraging one another; and all the more as you see the day drawing near." (Heb 10:24-25).
It has been more difficult than normal this past year to encourage one another in love and good deeds. We have been blessed with the available technology and have used it to continue to see one another. But there is something lost when we are not physically together.
One-on-one conversations have been more difficult. Often, these conversations are where we get the most encouragement. We don't want to make it a custom or habit to not meet together, as some were doing when Hebrews was written. We want to be in the habit of encouraging one another as we see the day draw nearer. In verse 25, "habit" or "manner" as the King James Version says, is the same word that was used in Luke 22, where it talked about Jesus' habit of going to the Mt. of Olives.
As Jesus developed a habit of escaping from the busy world and meeting regularly with his disciples in a quiet place of rest and contemplation, may we do the same. Jesus states,
"The kings of the Gentiles domineer over them; and those who have authority over them are called 'Benefactors.' But it is not this way for you; rather, the one who is the greatest among you must become like the youngest, and the leader like the servant. For who is greater, the one who reclines at the table or the one who serves? Is it not the one who reclines at the table? But I am among you as the one who serves." (Luke 22:25-27).
How can we be better servants in our day-to-day lives? We are not like the athlete who seeks something incrementally beneficial. We seek the true reward. Daily, what can we do to acknowledge God in all our ways? How can we serve better? Let's really consider our lives. Consider the environments we put ourselves in.
If we find that we need forgiveness, Christ is always waiting. Jesus tells Simon Peter,
"I have prayed for you, that your faith will not fail; and you, when you have turned back, strengthen your brothers." (Luke 22:31).
Jesus knew that Peter was going to need faith in God's promise of forgiveness. And he knew that once he was forgiven, Peter would have the strength and conviction to help and encourage others. We can do the same. We can trust that God's mercy never ends. His compassions do not fail; they are new every morning.
As this pandemic begins to wane, let us take the opportunity to examine ourselves and see where we can create new habits that bring us back to God. Let's commit to habits that allow us to serve and encourage one another.
Joshua Hewitson,
Baltimore, MD
1 All Scriptural citations are from the New American Standard Bible.
2 See www.selfcarequotes.com