September 25, 2020
Jesus: God With Us,
Part 3 of 3
God with us: Jesus forgave sins
By JOE HILL

Read Time:
9 minutes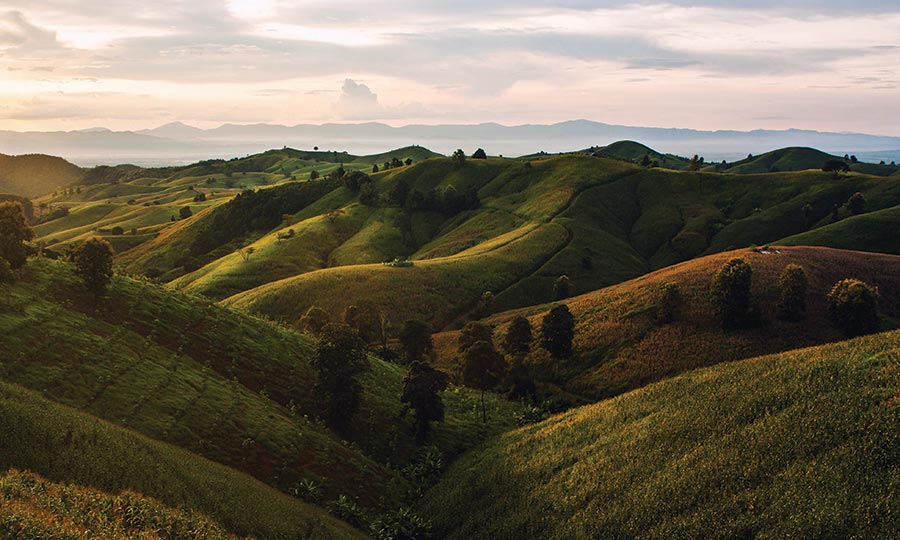 God with us: Jesus forgave sins
As mentioned in several of the passages quoted in the last article, the number one enemy we need saving from is sin. This is the reason given for the name Jesus:
"for he shall save his people from their sins." (Matt 1:21).
Isaiah prophesied:
"Remember these, O Jacob and Israel; for thou art my servant: I have formed thee; thou art my servant: O Israel, thou shalt not be forgotten of me. I have blotted out, as a thick cloud, thy transgressions, and, as a cloud, thy sins: return unto me; for I have redeemed thee." (Isa 44:21-22).
Jesus' healings represented something far more profound than mere physical and mental soundness—they proved he had been given power to forgive sins. This parallel between healing and forgiveness is described in the Old Testament:
"The inhabitant [of Zion, Jerusalem, v20] shall not say, I am sick: the people that dwell therein shall be forgiven their iniquity." (Isa 33:24).
"Bless the LORD, O my soul, and forget not all his benefits: Who forgiveth all thine iniquities; who healeth all thy diseases; Who redeemeth thy life from destruction; who crowneth thee with lovingkindness and tender mercies." (Psa 103:2-4).
He made people whole.
Matthew frequently makes this important connection in his gospel. The Greek word (┮ώ┕┺) for "save" in the announcement, "for he shall save his people from their sins." (Matt 1:21) is the same word translated "made whole" in the healings of Jesus (see, for example, Matt 9:20-22; 14:34-36 διασώζω derived from σώζω).
He took our infirmities and bore our sicknesses.
Jesus' healing of those who were sick is said to fulfill a prophecy of Isaiah:
"When the even was come, they brought unto him many that were possessed with devils: and he cast out the spirits with his word, and healed all that were sick: That it might be fulfilled which was spoken by Esaias the prophet, saying, Himself took our infirmities, and bare our sicknesses." (Matt 8:16-17).
Surprisingly, the passage clearly refers to forgiveness of sins:
"Surely he hath borne our griefs, and carried our sorrows: yet we did esteem him stricken, smitten of God, and afflicted. But he was wounded for our transgressions, he was bruised for our iniquities: the chastisement of our peace was upon him; and with his stripes we are healed. All we like sheep have gone astray; we have turned every one to his own way; and the LORD hath laid on him the iniquity of us all." (Isa 53:4-6).
The Son of man has power on earth to forgive sin.
Perhaps the most impressive example is Jesus' healing of the man with palsy.
"And, behold, they brought to him a man sick of the palsy, lying on a bed: and Jesus seeing their faith said unto the sick of the palsy; Son, be of good cheer; thy sins be forgiven thee. And, behold, certain of the scribes said within themselves, This man blasphemeth. And Jesus knowing their thoughts said, Wherefore think ye evil in your hearts? For whether is easier, to say, Thy sins be forgiven thee; or to say, Arise, and walk? But that ye may know that the Son of man hath power on earth to forgive sins, (then saith he to the sick of the palsy,) Arise, take up thy bed, and go unto thine house. And he arose, and departed to his house. But when the multitudes saw it, they marvelled, and glorified God, which had given such power unto men." (Matt 9:2-8).
Jesus first 'healed' the man by forgiving him of his sins, and then, to prove he had this power, he healed the man of his palsy. It seems Jesus might have stopped after the first step if the scribes had not challenged his authority. Forgiveness was Jesus' priority; the physical healing was just an outward sign of the inward reality. Of course, the man benefited from both.
The sick need a physician and sinners need to repent.
"And when the Pharisees saw it [Jesus eating with publicans and sinners], they said unto his disciples, Why eateth your Master with publicans and sinners? But when Jesus heard that, he said unto them, They that be whole need not a physician, but they that are sick. But go ye and learn what that meaneth, I will have mercy, and not sacrifice: for I am not come to call the righteous, but sinners to repentance." (Matt 9:11-13).
Jesus applied the parallel between healing (the sick need a physician, not those who are whole) and the forgiveness of sins. He called sinners to repentance, not the righteous.
Lest they convert and be healed/be forgiven. When asked to explain why he taught in parables, Jesus quoted the following passage from Isaiah:
"Go, and tell this people, Hear ye indeed, but understand not; and see ye indeed, but perceive not. Make the heart of this people fat, and make their ears heavy, and shut their eyes; lest they see with their eyes, and hear with their ears, and understand with their heart, and convert, and be healed." (Isa 6:9-10).
Healing and forgiveness are two sides to the same coin. Both have to do with making a person whole…The Aramaic Targum of Isaiah translates the last line, "And repent, and it be forgiven them." Mark's parallel passage cites this Targum, "That seeing they may see, and not perceive; and hearing they may hear, and not understand; lest haply they should turn again, and it should be forgiven." (Mark 4:12). In contrast, Matthew cites the Hebrew:
"For this people's heart is waxed gross, and their ears are dull of hearing, and their eyes they have closed; lest at any time they should see with their eyes, and hear with their ears, and should understand with their heart, and should be converted, and I should heal them." (Matt 13:15).
Again, the key to clearing up the apparent inconsistency is the connection between healing and forgiveness. They are two sides to the same coin. Both have to do with making a person whole; in one case, outward wholeness and in the other, inward wholeness. Healing is a blessing and forgiveness is an even greater blessing. As the Son of man, Jesus has the power to do both.
God with us: Jesus fed the multitudes, twice
The blessings of the covenant include God's provision for an abundance of food:
"And ye shall serve the LORD your God, and he shall bless thy bread, and thy water." (Exod 23:25a).
"Then I will give you rain in due season, and the land shall yield her increase, and the trees of the field shall yield their fruit. And your threshing shall reach unto the vintage, and the vintage shall reach unto the sowing time: and ye shall eat your bread to the full, and dwell in your land safely." (Lev 26:4-5).
"For the LORD thy God bringeth thee into a good land, a land of brooks of water, of fountains and depths that spring out of valleys and hills; A land of wheat, and barley, and vines, and fig trees, and pomegranates; a land of oil olive, and honey; A land wherein thou shalt eat bread without scarceness, thou shalt not lack any thing in it; a land whose stones are iron, and out of whose hills thou mayest dig brass. When thou hast eaten and art full, then thou shalt bless the LORD thy God for the good land which he hath given thee." (Deut 8:7-10).
There are two episodes in Matthew's gospel that describe Jesus miraculously feeding a multitude (Matt 14:13-21; 15:32-39). In each episode, Jesus was testing the disciples. Did they have faith that God would provide food? Did they believe God was with them through His son? John makes it explicit Jesus was testing the disciples:
"When Jesus then lifted up his eyes, and saw a great company come unto him, he saith unto Philip, Whence shall we buy bread, that these may eat? And this he said to prove him: for he himself knew what he would do." (John 6:5-6; compare Deut 8:1-3; Matt 4:1-4).
The testing aspect of these feeding episodes arises again (Matt 16:6-12), where Jesus applies Isaiah 6:9-10 to the disciples.
Instead of having confidence that God through Christ was with them to protect them even amid these life-threatening storms,
they feared, they doubted, they showed little faith.
God with us: Jesus calmed the seas, twice
There are two episodes where Jesus calmed storms at sea (Matt 8:23-28; 14:22-33). In both cases, the disciples feared for their lives. In the first episode, the storm caused the ship to be covered with waves, but Jesus was asleep.
"And his disciples came to him, and awoke him, saying, Lord, save us: we perish. And he saith unto them, Why are ye fearful, O ye of little faith? Then he arose, and rebuked the winds and the sea; and there was a great calm. But the men marvelled, saying, What manner of man is this, that even the winds and the sea obey him!" (Matt 8:25-27).
In a second episode, Jesus was walking on the sea toward the disciples' ship. The disciples saw him and were troubled. Jesus told them not to be afraid. Peter went out of the ship to walk on the water to Jesus.
"But when he saw the wind boisterous, he was afraid; and beginning to sink, he cried, saying, Lord, save me. And immediately Jesus stretched forth his hand, and caught him, and said unto him, O thou of little faith, wherefore didst thou doubt? And when they were come into the ship, the wind ceased. Then they that were in the ship came and worshipped him, saying, Of a truth thou art the Son of God." (Matt 14:26-33).
In both cases, the disciples cried out, "Lord, save us/me." And in both cases, Jesus said they are "of little faith." Like the feeding miracles, the disciples struggled with these tests. Instead of having confidence that God through Christ was with them to protect them even amid these life-threatening storms, they feared, they doubted, they showed little faith.
God with us: Jesus crucified, buried, raised from the dead
The vast majority of Matthew's gospel reflects the covenant blessings. There is only a brief but excruciating time that corresponds to the covenant curses (Matt 26-27; "for a little while…" Heb 2:9 NET, NIV, NRSV). Leading up to the crucifixion, Jesus explicitly told his disciples what was going to happen (Matt 16:21; 17:22-23; 20:17-19; 26:1-2). He told the Parable of the Vineyard about how the husbandmen would kill the householder's son so they could seize his inheritance; the scribes and Pharisees knew he was referring to them (Matt 21:33-46). At the last supper, Jesus took the cup, gave thanks, and said, "This is my blood of the new covenant, which is poured out for many for the forgiveness of sins." (Matt 26:28 NIV, NRSV, NTE). He came to Gethsemane, where he told his disciples, "My soul is exceeding sorrowful, even unto death;" (Matt 26:38). Three times he prayed, "O my Father, if it be possible, let this cup pass from me; nevertheless, not as I will, but as thou wilt." (Matt 26:39, 42, 44). Jesus was bound, led away, and delivered up so he could be put to death (Matt 27:1-2). On the cross, Jesus prayed, "My God, my God, why hast thou forsaken me?" (Matt 27:46; quoting Psa 22:1). And then he died (Matt 27:48) and was buried (Matt 27:57-66). On the third day he rose from the dead and appeared to his disciples in Galilee, just as he had told them he would (Matt 28).
"Jesus the author and finisher of our faith; who for the joy that was set before him endured the cross, despising the shame." (Heb 12:2). By doing so, "Christ hath redeemed us from the curse of the law, being made a curse for us: for it is written, Cursed is every one that hangeth on a tree: that the blessing of Abraham might come on the Gentiles through Jesus Christ; that we might receive the promise of the Spirit through faith." (Gal 3:13-14; citing Deut 21:23).
These events, done according to the Scriptures, became an essential part of the gospel (1 Cor 15:1-4). Throughout his ministry, Jesus fulfilled the true meaning of the phrase, "God is with us." The miracles he performed during that brief three-and-a-half-year span were a mere foretaste of the blessings still to come when he returns to establish once again the kingdom of God in the earth.
Joe Hill
Austin Leander, TX
Read Part 1: Click Here
Read Part 2: Click Here
Notes:
1 See also, Mark 5:28, 34; 6:56; 10:52; Luke 17:19. The same word is also translated "healed" in Mark 5:23 and Luke 8:36.
2 L.G. Sargent writes, "Mark's paraphrase of Isa 6:9-10 (quoted in full in Matthew) corresponds with the Targum rather than the Hebrew or Septuagint texts…," Mark: The Gospel of the Son of God, 1983, p. 64.
3 For the most part, this article has not discussed the large teaching sections in Matthew's gospel (Matt 5-7; 10; 12-13; 16; 23-25). Of course, these passages do refer to our current theme, such as the beatitudes (Matt 5:3-10), the Lord's Prayer (Matt 6:9-12), the parables of the kingdom (Matt 13), etc.
4 These articles were influenced by the writings of Birger Gerhardsson: The Testing of God's Son: (Matt 4:1-11 & PAR), An Analysis of an Early Christian Midrash, 1966, Wipf and Stock, Eugene, Oregon. The Mighty Acts of Jesus According to Matthew, 1979, Wipf and Stock, Eugene, Oregon. "Mighty Acts and the Rule of Heaven: 'God is with us'", To Tell the Mystery: Essays on New Testament Eschatology in Honor of Robert H. Gundry, eds. Thomas E. Schmidt and Moises Silva, Library of New Testament Studies, vol. 100, 1994, pp. 34-48.