July 25, 2023
Kingdom Dreams
With two simple words, Shawn was exhorting her children and mine to fall asleep thinking about the incomparable joys of the Kingdom. (Rom 8:18). 
By STEVE DAVIS

Read Time:
4 minutes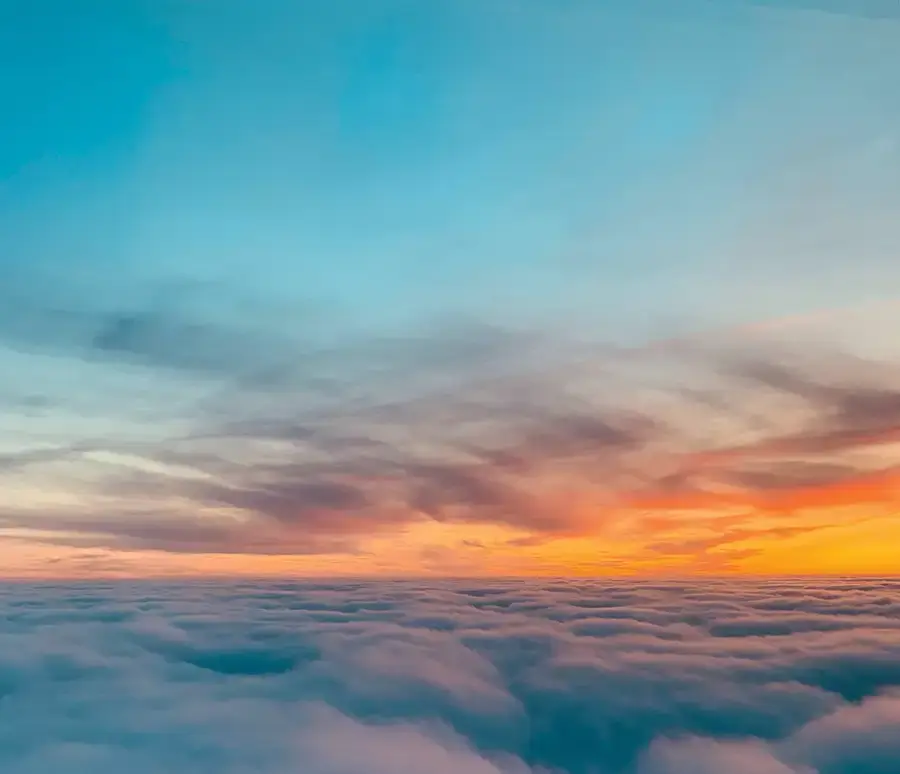 I consider myself fortunate to have known Sis. Shawn Thomas before she died of cancer in 2019. Shawn was a devoted follower of Jesus, who spoke enthusiastically about the coming Kingdom, was quick to quote the Bible, and was a fixture around Bible School and CYC campfires, where she sang and played hymns on her beloved Martin guitar. While Shawn now sleeps in the sure hope of the resurrection, some of her words still speak to me. (Heb 11:4).
Kingdom dreams," she would say. Shawn and I were contemporaries and had children about the same age. One summer, our families shared an apartment suite at the Shippensburg Bible School, and it is a memory from this occasion that stays with me.
Our families enjoyed time in the living room after the evening program when it came time to put the little ones to bed. After the kids were tucked in, Shawn opened each bedroom door and softly whispered the tender expression, "Kingdom dreams." I've never forgotten it. With two simple words, Shawn was exhorting her children and mine to fall asleep thinking about the incomparable joys of the Kingdom. (Rom 8:18). 
How about you? When you dream about the Kingdom, what do you see? The CYC in my home ecclesia once asked our members to answer the question, "What do you look forward to most in the Kingdom?" The CYCers asked these questions and videotaped the responses.
For the elderly sister, whose hands and feet were gnarled from a lifetime of living with arthritis, she answered, "Jumping like a deer." The brother who fled with his family from the war-torn Congo answered, "When men will not know war anymore." Others spoke about seeing loved ones who had died or been healed of a disease or about the restoration of all things when God's glory will fill the earth.
In this issue of the Tidings Magazine, we will be dreaming a little bit about the joy that is set before us (Heb 12:2). The first two articles, like the video recordings done by the Boston CYC, are compilations where some of our brothers and sisters share their ideas about what the Kingdom may be like, and about which people in the Bible they would like to meet at the return of Christ. 
Some of us have been anticipating our Lord's coming for a long time. Bro. Peter Owen reminds us that it has been 75 years since the Jews' extraordinary return to their national homeland. Many in the brotherhood in 1948 surely expected this event would soon herald the return of our Lord.
And while it may be natural to wonder if the Lord is slack concerning his promise, Bro. Rich Dineen reminds us that the seeming delay in the Lord's return means that many others have been born and wait in eager expectation. He explains that God's plan for humanity is not just about individuals but the collective whole. The Faith chapter concludes with the promise that "Only together with us should they be made perfect." (Heb 11:40).
Because of God's grace and eternal timing, we, along with many of our children and grandchildren, have now learned about the gospel of the Kingdom of God and the Name of Jesus Christ. Together we can, as Bro. Dan Styles puts it, "Get excited about the Kingdom."
Dan suggests we can get a sneak peek of the future Kingdom by exploring the kingdoms of David and Solomon. Bro. Jim Styles suggests that the current work of the angels can help us discover ideas about what our future family of God will be doing throughout the Millennium.
Get excited about the Kingdom.
Picking up on this theme, Bro. James DiLiberto writes about worship in the Kingdom Age and points us to Revelation, where the redeemed sing a new song. In James's article, he focuses on how worship and praise are a coming together of heart and mind in a grateful response to our redemption. He suggests that the new song demonstrates that throughout our eternal life, the saints and the angels will worship in a way that will bring joy and pleasure to both the giver and receiver.
And while we wait for these long-promised joys, the earth groans. Bro. Bill and Sis. Carol Link each wrote articles describing the "distress of nations, with perplexity." Bill explains that the word used in Luke's gospel for perplexity is translated literally as "without passageway." He focuses our attention on a planet afflicted with environmental troubles of grand proportions.
Carol reminds us of governments, charitable organizations, and citizens overwhelmed by the problems and tensions surrounding us all. People need solutions, and frustrations all too often turn into despair. In this dreadful environment, where does our help come from? The Psalmist, Carol says, provides the answer. "My help comes from the LORD, who made heaven and earth." (Psa 121:2). In Christ's righteous Kingdom, the nations will be taught His ways so that we all can learn to walk in His paths. 
It may be that we will live long enough to witness the miracle of Jesus' return. Or it may be that we fall asleep in the sure hope of resurrection. Sis. Martha and Bro. Chris Sales have us imagine what it might be like to stand in a graveyard looking at rows of tombstones, one engraved with your name. In awe, you conclude that the resurrection has occurred!
What will you do next? Perhaps you will visit relatives and friends proclaiming that Jesus Christ has returned before being brought to the Judgment Seat, they wonder. Certainly, meeting Jesus Christ will be a highlight, as will the supernatural change that will take place within us when "This mortal body puts on immortality." (1 Cor 15:53 NRSV).
For many, though, the thought of the Judgment Seat brings pangs of worry. Bro. Darren Tappouras' article, enticingly called "Looking Forward to the Judgment," suggests those raised from the dead will first be either accepted or rejected and only then will "give account" for the things done in their lives.
Giving account is not something we should fear, but it is a process by which the good values of faithful servants are rewarded and reinforced. In contrast, the flawed ones are corrected and purged before the immortalized saints begin their pastoral and political rulership in the Kingdom. Imagine how great it will be to rule and reign with Christ!
Bro. Ron Hicks concludes our issue by exhorting us to preach the Good News of the Coming Kingdom by sharing this joyous message with a spirit of excitement, urgency, and commitment.
We hope you enjoy this special issue. As you drift off to sleep this evening, may you meditate and anticipate the glorious Kingdom to come. Kingdom Dreams.
Steve Davis,
Boston Ecclesia, MA
(Editor for the 2023 Special Issue)