September 25, 2023
Preaching the First Principles in a Post-Christian World
We live in a similar world to Paul's, a world full of idolatry, antagonistic to the idea of the one true God of Israel.
By RICHARD MORGAN

Read Time:
7 minutes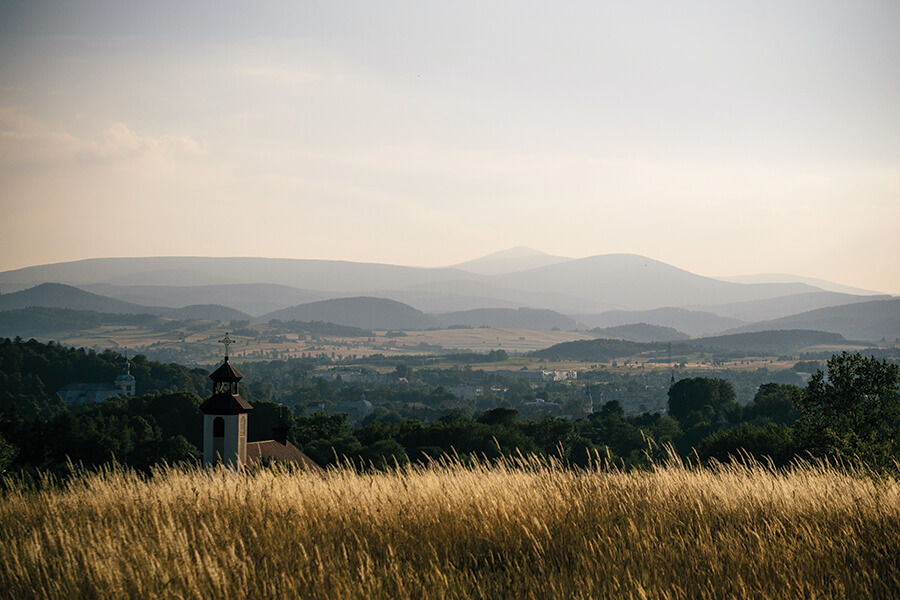 We live in a post-Christian world. More and more people identify themselves as atheist or agnostic. Even if someone claims to believe in some kind of higher spiritual power, many are functional atheists, having no semblance of a relationship with that higher power. Other people are turning away from Christianity to become "spiritual" or to embrace Eastern religion. Church attendance has been declining for decades, and our preaching efforts often prove fruitless.
How do we preach the first principles of the doctrine of God in such a post-Christian world? Mention the Bible, or the God of the Bible, Jesus, or quote Bible passages, and you're met with blank stares. It can be a frustrating venture to try to tell people about our hope when we are met with the Biblically illiterate masses.
Thankfully, we have direction in Scripture to guide our efforts. The first-century world was not so different from ours. In Judea, there were plenty of Jews, but few of them understood their true Messiah and what the Hope of Israel means. Outside of Judea, most people knew nothing of Yahweh, the God of the Bible. But that did not stop the Lord Jesus Christ, who, having been raised from the dead, appeared to Saul of Tarsus on the road to Damascus. He gave his new apostle the following commission:
But rise and stand upon your feet, for I have appeared to you for this purpose, to appoint you as a servant and witness to the things in which you have seen me and to those in which I will appear to you, delivering you from your people and from the Gentiles—to whom I am sending you to open their eyes, so that they may turn from darkness to light and from the power of Satan to God, that they may receive forgiveness of sins and a place among those who are sanctified by faith in me. (Acts 26:16-18).
Saul of Tarsus would be sent to the Gentiles, a people who did not know Yahweh. They were, as verse 18 says, "in darkness," and Saul's mission was to open their eyes just as his eyes were opened so that he might turn from the blinkered form of Judaism he formerly embraced.
When he went on his first missionary journey through the Gentile world, one of his first ports of call was the synagogue in Pisidian Antioch. His first recorded speech, delivered to the Jews, however, was met with antagonism. Curiously, the eyes of the Jews were just as blind as the Gentiles. So Paul, as he was now known in Gentile lands, told the Jews "Since you thrust it aside and judge yourselves unworthy of eternal life, behold, we are turning to the Gentiles." (Acts 13:46). He then referred to his commission by quoting the prophet Isaiah:
For so the Lord has commanded us, saying, "I have made you a light for the Gentiles, that you may bring salvation to the ends of the earth." (Acts 13:47).
We'll come back to this quotation in a moment, but first think back to Saul's conversion. He did begin preaching right away, but it quickly became obvious he was too green, and he was sent back to Tarsus for between three and nine years or more (Acts 9:26-28). 
What do you suppose Paul did while he was back in his hometown for so many years? Jesus had given him an enormously difficult task: to preach the gospel message to a Biblically illiterate people steeped in all kinds of philosophies and idolatry. 
I think there's a clue as to what he was doing in his use of that quotation from Isaiah. The words are found in two places in the prophetic record—Isaiah 42:6 and 49:6. The passage in chapter 49 speaks of someone called "from the womb" (v. 1), as was the apostle Paul (Gal 1:15). The next verse (Isa 49:2) says "He made my mouth like a sharp sword," pointing to Paul being a preacher to the Gentiles (Gal 1:16). 
But it's the passage in Isaiah 42 which is more significant for the Apostle Paul because it mentions the commission he had received on the road to Damascus: to open the blind eyes of the Gentiles and bring them out of darkness:
I am the LORD; I have called you in righteousness; I will take you by the hand and keep you; I will give you as a covenant for the people, a light for the nations, to open the eyes that are blind, to bring out the prisoners from the dungeon, from the prison those who sit in darkness. (Isa 42:6-7).
Paul had been taken by the hand (Acts 9:8) after being made blind so that he might see. And now he was going to pass on that experience to the Gentiles. 
So, as we can tell from the quotes in Acts 13, both passages would have been very meaningful for Paul. That is especially so because of the wider context. Remember, he was to preach to a world full of idolatry.  At this he was successful—"you turned to God from idols to serve the living and true God." (1 Thess 1:9). And the prophecy of Isaiah would prove the backbone for his preaching because Isaiah 40-55 contains a series of polemics against idolatry. For instance, the next verse in Isaiah 42 says:
I am the LORD; that is my name; my glory I give to no other, nor my praise to carved idols. (Isa 42:8).
These chapters in Isaiah teach one of the most basic first principle doctrines of all—there is only one God, His name is Yahweh, and all other gods are the figments of people's imaginations. What better passage of Scripture for Paul to pour over during his time in Tarsus? And we know he did study Isaiah because of the amount of time he spent quoting it in his epistles to the Gentile ecclesias, particularly in Romans, 1 Corinthians, and Galatians. 
Along with Isaiah, there is one other main passage Paul must have studied while in Tarsus. It is a chapter in Deuteronomy that forms the background of Isaiah 44 and teaches about the folly of idols (vv. 9-10). Isaiah 44 begins with these words:
But now hear, O Jacob my servant, Israel whom I have chosen! Thus says the LORD who made you, who formed you from the womb and will help you: Fear not, O Jacob my servant, Jeshurun whom I have chosen. (Isa 44:1-2).
We have an echo here of chapter 49 with the mention of God's servant being "formed from the womb." And, while both passages apply initially to Israel, they also point forward to Paul as the Apostle of the Gentiles, just as the Jews would be witnesses to the God of Israel among the nations. 
But it's the nickname for Israel, Jeshurun (v. 2), which tells us that this passage is based on Deuteronomy. It is a name only found here in Isaiah 44, Deuteronomy 32:15, and 33:5. 
Isaiah 44 contains symbolic language of preaching among the Gentiles before we come to the following:
Thus says the LORD, the King of Israel and his Redeemer, the LORD of hosts: "I am the first and I am the last; besides me there is no god. Who is like me? Let him proclaim it. Let him declare and set it before me, since I appointed an ancient people. Let them declare what is to come, and what will happen. Fear not, nor be afraid; have I not told you from of old and declared it? And you are my witnesses! Is there a God besides me?" (Isa 44:6-8).
These are some of those typical words of Isaiah outlining the basic doctrine of the oneness and incomparability of Yahweh. There is further evidence that it's based on Deuteronomy 32 by using the word translated "God" in verse 8, which is not the normal word elohim but the much rarer eloah. This instance is the only time Isaiah uses this word in his prophecy, but the first two occurrences (and the only occurrences in the Pentateuch) are in Deuteronomy 32 (in bold below):
But Jeshurun grew fat, and kicked; you grew fat, stout, and sleek; then he forsook God who made him and scoffed at the Rock of his salvation. They stirred him to jealousy with strange gods; with abominations they provoked him to anger. They sacrificed to demons that were no gods, to gods they had never known, to new gods that had come recently, whom your fathers had never dreaded. (Deut 32:15-17).
As you can see from these verses, Deuteronomy 32 is a polemic against idolatry (here, the idolatry Israel would fall into by flirting with the Gentile nations), forming a fitting background for Isaiah. In the chapter, God describes himself as a rock (vv. 4, 15, 18, 30-31), which Isaiah calls God in Isa. 44:8—"Is there a God besides me? There is no Rock; I know not any." 
Deuteronomy 32:39 sums up the incomparability of Yahweh with: "See now that I, even I, am he, and there is no god beside me." The key phrase "I am he" is  used for God in several similar passages in Isaiah 41:4; 43:10, 13; 46:4; 48:12. That same verse in Deuteronomy continues with the words "I kill and I make alive; I wound and I heal," which accord with Isaiah 45:
I am the LORD, and there is no other, besides me there is no God; I equip you, though you do not know me, that people may know, from the rising of the sun and from the west, that there is none besides me; I am the LORD, and there is no other. I form light and create darkness; I make well-being and create calamity; I am the LORD, who does all these things. (Isa 45:5-7).
Deuteronomy 32 also tells us that God is interested in all nations:
When the Most High gave to the nations their inheritance, when he divided mankind, he fixed the borders of the peoples according to the number of the sons of God. But the LORD's portion is his people, Jacob his allotted heritage. (Deut 32:8-9).
Since "the Most High gave to the nations their inheritance," we understand Yahweh is completely sovereign in all the earth. Ultimately, He is the God of the Gentiles, even though they didn't know it. 
When talking about the gospel going out to the Gentiles, Paul quoted verse 43 of the same chapter in Romans 15:10. However, he clearly used the Septuagint rendering, which reads, "Delight, O nations, with his people." 
Deuteronomy 32, therefore, forms the basis of Isaiah's preaching about the unity of God and diatribes against idolatry. The chapter, along with Isaiah, are some of the stock passages Paul used in his preaching efforts to the Gentiles. 
We live in a similar world to Paul's, a world full of idolatry, antagonistic to the idea of the one true God of Israel. The idols we encounter differ from those in the first century. They are more subtle but just as potently capable of enslaving people to false religion, even those who subscribe to atheism. The example of Paul and his use of Isaiah and Deuteronomy 32 can guide us as we attempt to preach the gospel message in a world full of darkness.
In this series, we shall examine Paul's example by focusing on his speech in a hotbed of worldly philosophy—Athens. There, we shall see Paul build bridges, establish common ground, and through the power of Scripture—even without quoting it to the Biblically illiterate—convince at least some of his listeners to turn from idols to serve the living and true God.
Richard Morgan,
Simi Hills Ecclesia, CA