January 25, 2022
Seeking Green Pastures
There is a place of refreshing unlike any other on earth. It is like a green pasture beside still waters. A place designed by God to refresh us.
By DAVE JENNINGS

Read Time:
7 minutes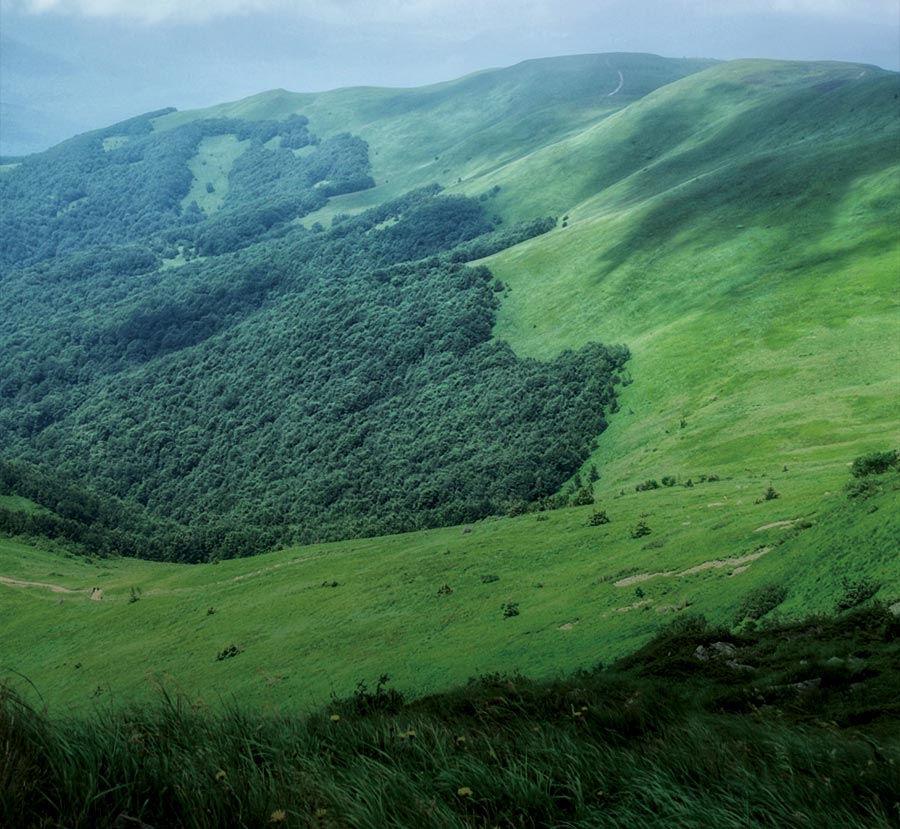 It is in this place, outside the wilderness of our lives, where we can immediately feel gentleness, merciful kindness and love. Here, conflict and strife from the surrounding world is silenced.
When our minds fail to find peace and we feel we are sinking in the deep mire, a warm blanket of compassion is carefully wrapped around us. When we experience occasional triumphs and success in life, this is a place where they celebrate along with us. When we have nagging doubts, we find encouragement and spiritual sustenance in this place.
It is an environment of joy, a place of growth. It is an ample pasture for both the spring lambs and aging sheep. This place is the ecclesia. Is this your present experience? Do you find interactions with your brothers and sisters to be the calming and reinforcing environment you seek?
For most of us, there have been times where our ecclesia was able to pull us through difficult times. While others in our lives walked away, our brothers and sisters stood by us. For countless times, we have been spiritually motivated by the faithful witness and examples of our brothers and sisters. But sadly, there have also been times when the ecclesia can almost feel like a battlefield.
Coming to the very place we most value acceptance and support can be the same place where we can feel rejected or dismissed. Some may say that to think any human organization would fulfill the "green pasture" ideal is naïve. It might be argued that Jesus called us to conflict, sometimes within our own families.
There are doctrines to be defended, spiritual principles to be enforced. It is to be expected that ecclesias will not always be "like a covert from the tempest" or as "a great rock in a weary land." (Isa 32:2). The way we view ecclesial life is not a matter of trivial importance. It is the roadmap for how we behave.
It determines what our expectations are and can become the touchstone for self-examination. Having a clear picture of what the body of Christ is designed to do is essential. Some might argue that their experience in life is that ecclesial life is always a mixed bag. Enjoy the good times but be prepared for the lean. Surely this can be true. Yet the commitment to the standard of life intended is what is essential.
Having a clear picture of what the body of Christ is designed to do is essential.
We can find ourselves allowing months, years and decades to go by which we know are out of sync with the commandments of our Lord. In secular society, we continue to see people dividing into philosophical camps. One view is considered the only acceptable position and others are not only considered foolish or ignorant but may be seen as threats.
It is common to scream and deplore, but there is very little listening. There is progressive demonization of those who think differently, and there's an unwillingness to work toward mutual understanding. It is the epitome of "win/lose" thinking and the antithesis of peace.
This viewpoint insists that "My rights are paramount, even at your expense." It is all about "me, me, me!" Yet the historical idea of citizenry in pluralistic, democratic societies was that people could have different faiths, different goals, different ideas and a freedom for expression. It was citizenship that settled the differences, as each put the needs of the country or a community before their own.
Citizens were expected to work things out for the common good. It is a good time for us to pause and remember just how different our calling is. Here are a few thoughts about our ecclesias today and what may be required to ensure peace and love are fully embraced and practiced.
1. Jesus died to bring us peace.
"Peace I leave with you, my peace I give unto you: not as the world giveth, give I unto you. Let not your heart be troubled, neither let it be afraid." (John 14:27).
Ecclesias are to be communities of peace because this is the great gift of our Lord. In communities of peace, there can be a full expression of love, and fear has no place. James spoke eloquently about peace,
For where envying and strife is, there is confusion and every evil work. But the wisdom that is from above is first pure, then peaceable, gentle, and easy to be intreated, full of mercy and good fruits, without partiality, and without hypocrisy. And the fruit of righteousness is sown in peace of them that make peace. (Jas 3:16-18).
If we are experiencing ongoing strife and contention, it calls upon us to re-examine our own hearts. Someone once said, "One doesn't sow seed on a battlefield!" Discord and strife stunt spiritual harvests. In times of peace and accord, that same battlefield can be repurposed as a place of abundant harvest.
Our ecclesial leaders must be committed to be tirelessly working for peace.
Individually, ecclesially, and as a community, we must commit to the hard work and submission to one another that peace requires. It is what our Lord demands. We cannot accept less. Our ecclesial leaders must be committed to be tirelessly working for peace. We need to hold each other accountable.
2. The body of Christ is designed to accept diversity along with the conflict it may bring. It is the "tempering" (1 Cor 12:24) of our Lord that makes His body, though diverse, interdependent and well functioning. All parts are critical for proper functioning. We need not have cookie-cutter sameness from all our members.
There is great value in unharnessed thinking around the Scriptures. We are stronger when we are challenging our own minds and those of our brothers and sisters to see potentially new insights into the Word. All thinking must be governed and tested by the careful consideration of Scripture.
We have a treasure chest of Christadelphian works available to us these days. They are wonderful supplements for our consideration, but they must never take the place of direct study of the Scriptures. This is where many diverse parts can work together for the health and well-being of the body. Thousands of eyes, fixed on the pages of Truth. Peace requires an assurance that open discussion and debate about Scripture happens in a safe environment.
3. The role of ecclesial leaders (shepherds) is to feed the sheep and to help create safe, green pastures. Effective shepherds don't isolate the flock, or label other believing flocks as threats. God condemned the shepherds of Israel, and in contrast described how He would instead "feed them in a good pasture" and
"there shall they lie in a good fold, and in a fat pasture shall they feed upon the mountains of Israel." (Ezek 34:14).
Granted, the expectations for our serving brethren are high. Ecclesial leaders have always been accountable to the flock—they are elected or appointed servants. We have been blessed by their committed service to the needs of our ecclesias. When the flock was in distress, they would not rest until peace was found and the flock was safe. In many cases, they dedicated countless hours of their own discretionary time to untangle and promote healing. We owe them so much.
4. The core of any ecclesia is its families. Healthy ecclesias begin with healthy families. All eyes in the ecclesia need to be focused on the care for the needs of the small lambs, our children. As a community, we not only teach the Truth, but we also demonstrate it. In all our pursuits in ecclesial life, ensuring the needs of our families are considered is paramount. Having ecclesias where children feel loved and safe is essential.
Healthy ecclesias begin with healthy families.
When they hear disparaging comments about other believers or ecclesias it is poison to the spiritual development of a young person. We need not be families that don't discuss difficult situations or issues, but it must not be done by dismissing or condemning our brethren. What gets heard in the back seat of the car on the way home is just as remembered as the Sunday School lesson that day on how Jesus forgives us.
5. When we have active outreach, it teaches us to have a much deeper appreciation for the great blessing ecclesias are in our lives. It reminds the flock of how wonderful our green pastures really are. Seeing a new friend absorb the simple beauty of the first principles, and marvel at the prospects of the Kingdom, reminds us of the pearl of great price in each of our hands.
Bro. Roberts, in The Ecclesial Guide, wrote that ecclesias exist for two main functions: (1) the edification of the members and (2) the promulgation of the gospel message to those outside the ecclesia. He described these as requiring balance, with negative consequences being realized when they are not adequately aligned.
Isn't it interesting that one of the ways to realize true joy and green pastures is by helping others? Peace in ecclesias is nurtured when we do not allow our ecclesial focus to become lopsided, or too inwardly focused. Helping others helps us!
6. Can we stop the labeling of brothers, sisters and ecclesias? There is no positive value in labeling ecclesias as "conservative" or "liberal." Bro. Harry Tennant once wrote,
Fellowships have been described as 'tight', 'loose', 'strict', 'open', or 'pure'. None of these descriptions is to be found in Scripture. They are inventions of man, and they reflect what someone would like our fellowship to be or not to be; but they do not necessarily bear any relation to reality.1
There is no value in assigning a descriptor to a brother or sister because they have a different way of viewing items that are not fundamental doctrines. Brother or sister is the highest title any of us can aspire to, and it reminds us of the equality we have in Jesus Christ.
7. Finally, can we make the choice to celebrate each other? Yes, celebrate! It is a choice we make. The Apostle Paul wrote,
"And whether one member suffer, all the members suffer with it; or one member be honoured, all the members rejoice with it." (1 Cor 12:26).
Rather than looking for what you feel is wrong, look for the positives and rejoice. I have so admired brothers and sisters that do this. They have nothing but affirming things to say about others. It's not that they aren't aware of the frailties of others, but that is not their focus. What they choose to see in another person is one for whom Jesus died. That person is a child of God and a representative of light in a world of darkness. They look for Christ in each other.
They are cheerleaders for their brother and sister. When we know the love of our brother and sister, fear of the open manifestation of our weaknesses can be dismissed. We feel more at ease sharing our burden and asking for help. That's not the case when we are in a judging and condemning environment.
I am always impressed how the Apostle Paul was so complete in his praise and thanksgiving for others. Yes, he did rebuke some, but that was only after exhaustive attempts to help them, and aimed solely at correcting behavior that put them at risk. Paul praised helpers, fellow-laborers, those who shared bonds with him, as well as those who provided hospitality.
They were generally commoners, though Erastus was the city treasurer. Finally, there is mention of one Quartus. Quartus is forever known as "a brother." (Rom 16:23). We are left to wonder what his interactions were with the Apostle? What we do know is that Paul loved him. Paul lived life in appreciation for the many who labored with him. He prayed earnestly for those who opposed themselves, as well as him.
***
Our ecclesias can be the most fulfilling and comforting gift we receive during our mortal lives. But it requires each of us to make a choice to pursue peace and green pastures.
The chief Shepherd will appear soon, by his grace bringing us to our ultimate rest. May he find us living in his peace, demonstrating our love of God by loving and celebrating one another.
This is a call away from the chaos and tensions of this world to a place where we can all grow and produce the fruit of the Spirit together.
Dave Jennings
1 Tennnant, Harry. "The Ecclesia in the Last Days." The Christadelphian, 1988.