April 25, 2023
The Bully in the Pulpit and the Pew
While adult church bullies rarely use physical confrontation verbal assaults, even when subtle, can be quite damaging.
By MELINDA FLATLEY

Read Time:
7 minutes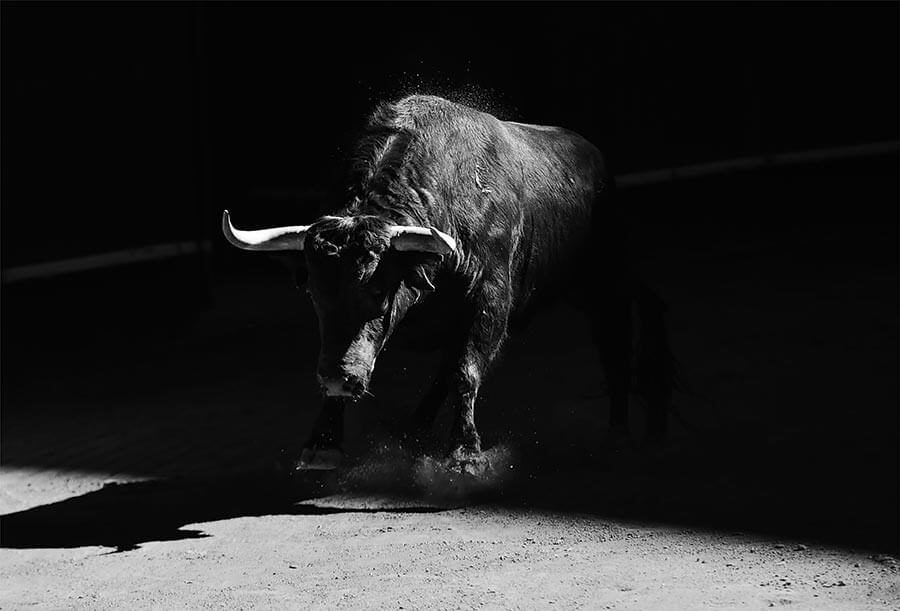 When we envision bullying, we commonly think it's a problem mostly happening in schools. And lately, it has taken on the dimensions of an epidemic. According to current statistics, 20 % of young people aged 12 to 18 reported being bullied.1 Schools are supposed to be places of refuge. And so are churches. 
Bullying is a widespread act that spans all ages, genders, and localities. There is a growing trend of adult-on-adult bullying in churches and adult venues. A recent survey estimates 30% of adults have experienced bullying in these places.2
Bullying is an ongoing and deliberate misuse of power in relationships…
You might be thinking, "Not in my ecclesia. No way." If only it were that easy to reject the idea outright! It is sad to think adults can display bullying behavior just the same as kids. One would hope all school bullies have grown up and stopped the unacceptable behaviors of their youth. Unfortunately, it is not always the case, even in ecclesias, Bible School and reunion committees, AB meetings, or church social events.
What is it? 
Let's take a look at how bullying is defined so we can gain insight into if we experience the behavior in our church.
"Bullying is an ongoing and deliberate misuse of power in relationships through repeated verbal, physical and/or social behaviour (sic) that intends to cause physical, social and/or psychological harm. It can involve an individual or a group misusing their power, or perceived power, over one or more persons who feel unable to stop it from happening."3
Bullying takes many forms. It is bullying in your ecclesia if you:
Form a clique and exclude others who are less popular.
Pass on negative gossip and rumors about a church member.
Make fun of a fellow Christadelphian.
Insist your interpretation of a Bible passage is the only way.
Create new First Principles the ecclesia must observe.
Challenge those whose lifestyle you disagree with, such as hobbies, outside friends, marriage partners, or holidays celebrated.

 

Prevent others, such as sisters or young people, from using their talents in ecclesial work.
Block others from suggesting changes because "We need to adhere to our traditions."
Criticize a brother or sister's apparel, weight, hairstyle or other physical attributes.
Comment disparagingly on another family's parenting style.

 

Compare yourself favorably to others' attendance records at ecclesial events.
Consider yourself the one who keeps the Truth pure by dictating practices and beliefs.
Claim to be God's spokesperson. "God says…"
Become involved in sexual abuse.
Act on jealous feelings about other church members' accomplishments.
Stand by and do not intervene when you observe bullying.
Withhold forgiveness and fellowship to repentant sinners.
While adult church bullies rarely use physical confrontation (although I once observed a fistfight having to be broken up in the ecclesial lobby), verbal assaults, even when subtle, can be quite damaging.3 Another method is using "keyboard courage" to post derogatory, dishonest, deprecating language and unflattering photos about their targets on social media. 
What Does the Bible Say about Bullying?
Quite a bit, actually. While the word bullying doesn't show up, we do find men described as "brutish." "For he seeth that wise men die, likewise the fool and the brutish person perish, and leave their wealth to others." (Psa 49:10 KJV).4 The Hebrew connotes "stupid, foolish and irrational as cattle." Brutish people, or bullies, then are seen as acting like beasts.
Proverbs 6:16-19 tells us the behaviors God abhors:
There are six things that the LORD hates, Seven that are an abomination to Him: Haughty eyes, a lying tongue, And hands that shed innocent blood, A heart that devises wicked plans, Feet that run rapidly to evil, A false witness who declares lies, And one who spreads strife among brothers.
The first bully in the Scriptures was Cain. He was jealous of his brother Abel's successful sacrifice, so he accosted and killed him. Further in the line of Cain, we read about Lamech, who "killed a man for wounding me." (Gen 4:23).
We learn of Pharaoh's bullying of the children of Israel and Moses, their redeemer.
His brothers hated Joseph because of the coat of many colors and his righteousness.
Before David became king, Saul bullied him, seeking to kill him numerous times. Later, David exercised his power over Bathsheba and Uriah to ravish and murder.
King Ahab and Queen Jezebel used their positions to destroy Naboth and his family to obtain his garden.
The satraps plotted to get rid of Daniel by tricking King Darius into making a declaration about god worship by the irrevocable Law of the Medes and Persians.
The story of Esther and Mordecai relates how Haman persecuted them.
King Zedekiah cast Jeremiah in a mud pit to bury the uncomfortable truth of his prophecy.
Herod Antipas imprisoned John the Baptist for rebuking him and Herodias about their illicit marriage. Then Herod was tricked by Herodias and her daughter, Salome, to have John beheaded.
The Apostle Paul was opposed by many, including the Jewish party of the circumcision, the Romans, and two metal workers, Demetrius, the silversmith, and Alexander, the coppersmith.
The owners of a nameless slave girl in Philippi took advantage of her frail mental state to gain wealth.
There are many more we could identify. As you do your readings, see if you can pick up on this theme.
We cannot, however, omit talking about the most bullied person in the Bible: our Lord Jesus Christ. His enemies, the Scribes and Pharisees, followed him about attempting to get him to say or do something they could charge him with. He was the subject of evil rumors. They finally arrested, tortured, tried and crucified him, all because they were jealous of his power. Nevertheless, even though they exercised their own immediate power over Christ, it did not last long. Three days later, the Lord was resurrected and now sits at God's right hand, disseminating God's will in the nations.
Being bullied is NOT a sign of personal weakness.
Looking at this example of Jesus, who was sinless, those who are targets of a bully should know it is not so much about them but the aggressor. Being bullied is NOT a sign of personal weakness. Sometimes subjects of bullying are advised to strike back—that's how it works in the schoolyard. But, in our ecclesias, there are better strategies, such as confiding in a trusted brother or sister who can advocate for them.
So, What Can We Do?
We need first to be aware that bullying does occur in our ecclesias. Paul reminds us of what our attitude should be:
So, as those who have been chosen of God, holy and beloved, put on a heart of compassion, kindness, humility, gentleness, and patience; bearing with one another, and forgiving each other, whoever has a complaint against anyone; just as the Lord forgave you, so must you do also. In addition to all these things put on love, which is the perfect bond of unity. (Col 3:12-14).
To whom is this advice given? Answer: to all of us! Jesus taught: "Do not judge according to appearance, but judge with righteous judgment." (John 7:24). Furthermore, he says, 
A new commandment I give to you, that you love one another, even as I have loved you, that you also love one another. (John 13:34 KJV).
For the whole Law is fulfilled in one Word, in the statement, "YOU SHALL LOVE YOUR NEIGHBOR AS YOURSELF." But if you bite and devour one another, take care that you are not consumed by one another.
(Gal 5:14-15).
Acting in love is the exact opposite of biting and devouring. Unless we have been subjected to harassment ourselves, it may be hard for us to know what to do about it. We may not realize the depth of the pain caused. The consequences for both the victim and the perpetrator can be grave. Depression, loneliness, lack of trust, illness, fear, low self-esteem, school and work problems, and thoughts of "bullycide" often follow victims for years.
The situation can become the reason someone leaves the Truth. That's why it's imperative to recognize unhealthy situations and help both sides of the bullying equation. It requires proactive measures to stand up and get them help. There's a saying: It takes two to create abuse: the bully and the bystander who does not intervene.  
Rather than dismissing the subject of church bullies as absurd and nonexistent, let's acknowledge it exists. Let's take the time to observe ecclesial interactions. Even before you need them, brainstorm strategies to help prevent and assist the bullied and the bully. And, above all, ask as David did: 
Investigate my life, O God, find out everything about me; Cross-examine and test me, Get a clear picture of what I'm about; See for yourself whether I've done anything wrong—then guide me on the road to eternal life. (Psa 139:23-24 MSG).
Melinda Flatley,
Pittsburgh Ecclesia, PA