August 25, 2023
The Lord Be With Your Spirit
His prayers, mainly on behalf of his brothers and sisters, were for spiritual blessings and insights about Inner Being transformation.
By DARREN TAPPOURAS

Read Time:
8 minutes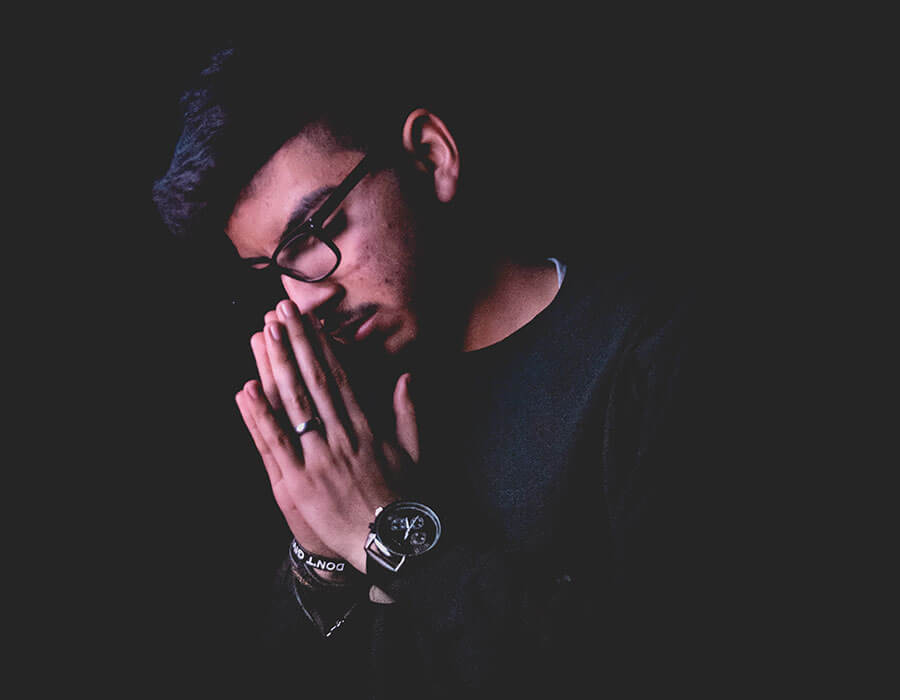 Click to listen to, "The Lord Be With Your Spirit"
---
So far in our series, we have emphasized the following:
Prayer is real and powerful—God is at work in our lives today.
The focus of God's activities in our lives is seen in the arena of the "Inner being."
We have deduced that answers to prayer requests in harmony with God's New Creation priority ("His will") of Inner Being transformation can be counted on confidently.
Paul's Prayers
Some time ago, I spent time carefully analyzing the prayer objectives of the Apostle Paul as narrated in his epistles or recorded of him in the Book of Acts. I created a spreadsheet with all the prayers of Paul I could identify and then classified them into two groups. The first group was about physical requests. The second was prayers for the "inner man." I then broke down each prayer and identified the different items Paul requested in columns.
From this, I could identify Paul's prayer priority and then extract a palette of divinely inspired prayer items. 
The first thing I noticed was the disparity in size between the physical prayer requests and the inner prayers. There were very few physical prayers at all, among them the prayer to remove his "thorn in the flesh." (2 Cor 12:7-8 KJV).1 Other requests included a desire to visit certain ecclesias and regions, some of which appear not to have been answered.
Paul's prayers were for spiritual blessings and insights about Inner Being transformation.
His prayers, mainly on behalf of his brothers and sisters, were for spiritual blessings and insights about Inner Being transformation.
The "Palette of Prayer" items that I extracted did not focus on "food, raiment, and shelter," which, until then, had dominated my own prayers. Rather, I compiled this list of subjects, shown in the order of frequency:
Grace
Strength
Peace
Joy
Endurance
Comfort
Sanctification
Maturity
Insight, understanding, and comprehension.
Some sample references include:
And so, from the day we heard, we have not ceased to pray for you, asking that you may be filled with the knowledge of his will in all spiritual wisdom and understanding, so as to walk in a manner worthy of the Lord, fully pleasing to him: bearing fruit in every good work and increasing in the knowledge of God; being strengthened with all power, according to his glorious might, for all endurance and patience with joy;

 

giving thanks to the Father, who has qualified you to share in the inheritance of the saints in light.

(Col 1:9-12).
And it is my prayer that your love may abound more and more, with knowledge and all discernment, so that you may approve what is excellent, and so be pure and blameless for the day of Christ, filled with the fruit of righteousness that comes through Jesus Christ, to the glory and praise of God. (Phil 1:9-11).
In a previous article, we referenced another famous prayer request of Paul in Ephesians 3:16-19. This prayer included:
To be strengthened with power through his Spirit in your inner being,

 

That Christ may dwell in your hearts through faith.
That you may have strength to comprehend with all the saints what is the breadth and length and height and depth,

 

To know the love of Christ that surpasses knowledge, that you may be filled with all the fullness of God.

 
And this prayer concludes with a confident assurance that God can and will answer such prayers generously. "Now to him who is able to do far more abundantly than all that we ask or think, according to the power at work within us." (Eph 3:20). 
Does God Still Work in Us Today?
There can sometimes be some confusion when attempting to understand these prayer requests and applying them to our lives today. Some may feel uncomfortable talking about God directly helping us and think His help can only come from the Bible.
God has given all men the free will to choose Him and His ways
It is sensible to take care when applying these words. Since its inception, the Christadelphian movement has been (rightly) suspicious of those claiming divine guidance and has been seriously committed to the importance of freewill underlying faith. As Adam was told in Eden, "You are free to eat from any tree in the garden." (Gen 2:16 NIV), so God has given all men the free will to choose Him and His ways. 
The New Testament does not expressly state that it is all up to us. Nor does it say our understanding and the power to transform our lives come only from one's cognitive abilities when applying Biblical principles in our lives. On the contrary, the New Testament is full of offers of divine help. Consider James 1:5:
If any of you lacks wisdom, let him ask God, who gives generously to all without reproach, and it will be given him.
One Christadelphian writer who thoughtfully deals with this dilemma is Bro. Alfred Nicholls in his book The Spirit of God.2 Nicholls was the editor of The Christadelphian Magazine for over 15 years and is the author of several seminal Christadelphian books. Here are some excerpts from the chapter on "The Divine Energy."
"For it is God that worketh in you:" the verb (energeo), here in its participial form (i.e., "God is the one working," and its related noun (energeia) refer most frequently in the New Testament to the effective working of God in the saints or in the church…"to do" is the carrying out of His will in the practical steps He has taken.
To say that God worketh in us is far different from saying that we possess the power of God, in the sense of transference of that power.
[If] we are given courage, comfort, hope, we have nothing unless we co-operate in receiving it.
So, when we pray "Lead us not into temptation but deliver us from evil," we seek help from our Father in heaven as positively as we pray "Thy will be done on Earth, as it is in heaven."
When we join with the Psalmist and say, "Teach me, O Lord, incline my heart" (Psalm 119:33-40) we believe that God hears us and works with us in the efforts we make.
Otherwise, Paul prayed in vain that God would… give the spirit of wisdom and revelation. (Eph 1:17-23). (Nicholls, 1976).
In my opinion, books that posit that we must consider all references to God's help in the New Testament as only from one's own Bible reading, or study are unconvincing. They do not adequately explain the very straightforward and specific wording of the passages, the sheer number of the passages, and the timeless appearance of the contexts in which they are found.
Cooperation With God
God's help does not override our free will, but accompanies and supports it in our frail attempt to faithfully live our lives in Christ and to be transformed in our Inner Being. Of course, the Scriptures are our only source of knowledge about God and His purpose, but as we have previously discussed, the New Creation is a miraculous act of God working in our Inner Being today.
Just as a wrong use of the non-scriptural expression 'Spirit-Word' can lead us to believe that God Himself is no longer active in the life of His people, individual and corporate, so we can be misled into attributing to written words of themselves a power which they do not possess. It is not the scripture which saves us: it is God who is our Saviour… The Word made flesh—he is the medium of our salvation; the Word made pen and ink on paper is the means by which we obtain our knowledge of these facts. (Nicholls, 1976)
The LORD Be with Your Spirit
I must say that praying for someone's "spirit" was not in my prayer vocabulary for many years. It is today. Paul prays for his reader's "spirit" on several occasions. (2 Tim 4:22, Gal 6:18, Phm 25).
In thinking about the existence of our "spirit," we may gain some insight into how God helps us in our lives without overriding our free will.
Now may the God of peace himself sanctify you completely and may your whole spirit and soul and body be kept blameless at the coming of our Lord Jesus Christ.
(1 Thess 5:23).
Paul here describes the human believer as consisting of body, soul, and spirit. A similar schema is also categorically referred to in Hebrews 4:12 and alluded to in 1 Cor 14:14 and 2:14.
This article is not the place to discuss and evaluate the different theological theories3 relating to these components, nor are we commenting on whether they are literal, metaphysical components or metaphors. The point is the New Testament presents our human makeup (made in the image and likeness of God) specifically in this way. 
Some see our "spirit" as a component possessed only by humans, inherited because we are God's "offspring" (Acts 17: 28, Greek genos) and activated by the gospel. At the same time, others see it as the higher attributes of a spiritually activated mind. Either way, the descriptive existence of such an entity is highly interesting.
If the body component contains the senses (touch, taste, smell, etc.), which are informed by and interface with the physical world, it may well be that our spirit is that which interacts with the unseen world, the spiritual. Consider Romans 8:16, "The Spirit itself bears witness with our spirit that we are the children of God." (KJV)
If the soul component [Greek, psyche] refers to the normal human mind functions, such as intellect, will, and emotions, then God would not be expected to interfere directly with these functions. Doing so would affect free will. 
However, if God were to provide His comfort, peace, courage, wisdom, strength, insight etc., to our spirit, and we then use our free will in meditation, fervent prayer, Bible reading and spiritual focus to access these helps, we have a possible solution as to how God can answer our Inner Being prayer without interfering with free will. Cooperation is the answer.
However, regardless of how this all occurs, we can be confident God has offered us His prayer guarantee that if we ask anything according to His will, He will answer that prayer. God is at work in His new creation, the "Inner Being," transforming His people, and supplying them with "all your needs, according to His riches in glory by Christ Jesus." (Phil 4:19).
Darren Tappouras,
Gosford Ecclesia, NSW
All Scriptural citations are taken from the English Standard Version, unless specifically noted.
Nicholls, A. (1976). The Spirit of God. Birmingham: The Christadelphian—Pages 103-110.
Theological Anthropology is divided between Trichotomy: Man has three components, Body, Mind & Spirit, and Dualism: Man has two components: Mind & Spirit are different expressions of the mind.