August 15, 2014
These Who Have Turned the World Upside Down
Cowering in a house in Jerusalem, their remaining hope was to escape the sword. Jesus had been crucified and buried along with their hopes of seeing his Kingdom established. The eleven who remained were scared. But soon, these same men would turn the world upside down. Soon they would spread God's word the across the Roman world. How could that be possible?

Read Time:
7 minutes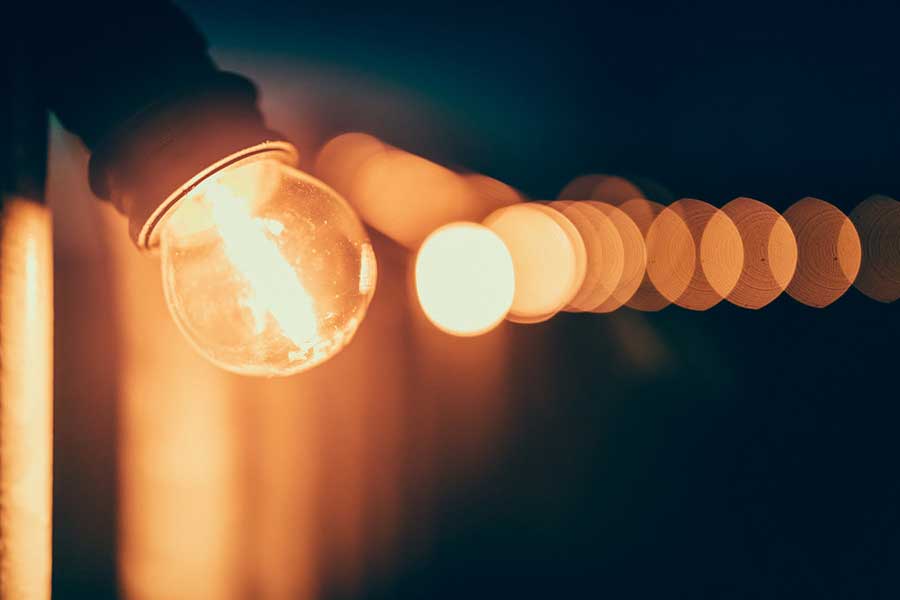 Cowering in a house in Jerusalem, their remaining hope was to escape the sword. Jesus had been crucified and buried along with their hopes of seeing his Kingdom established. The eleven who remained were scared. But soon, these same men would turn the world upside down. Soon they would spread God's word the across the Roman world. How could that be possible?
To answer this, we need to look at the first apostle, Jesus (Heb 3:1).
As the word apostle implies, Jesus was a messenger, a representative of God, sent to preach, heal, and save. What we forget is that Jesus wasn't sent into the world as a grown man. For 30 years he had to learn and grow spiritually. At the age of twelve, his mission was unfolding before him, "I must be about my Father's business." His spiritual development came in large part from Joseph, Mary, and the elders in his family. Some of his 'uncles' would also raise other apostles who would follow Jesus. This example of helping and guiding the younger members in our own ecclesia is sometimes lost. We assume their spiritual growth just happens on its own. This is a dangerous assumption.
Suffering
Jesus was raised by believers that God brought into the realm of His son's life to teach him. Through stories, lessons, observations, and questions, Jesus grew. His mentors showed him right from wrong, gave him examples in living their daily lives that would help him. By watching, Jesus would learn to love good and hate evil. They taught him the boundaries set up by his heavenly Father for proper thoughts and actions.
"Though he were a Son, yet learned he obedience by the things which he suffered" (Heb 5:8).
This verse is not talking about Jesus suffering in the Garden of Gethsemane and on the cross. This is talking about his life, all the "days of his flesh" (v. 7). It describes his determination not to submit to the flesh and the suffering that resulted from it. He "learned" by watching, hearing, putting into practice things which he saw.
"My son, don't despise Yahweh's discipline, neither be weary of His reproof: for whom Yahweh loves, He reproves; even as a father reproves the son in whom he delights" (Prov 3:11-12, WEB).
1
WEB is short for World English Bible, which is a free updated version of the ASV (American Standard Version)
Everything about his childhood indicates that his heavenly Father was active in raising His son and ensuring that His son was taught and instructed by those around him. It seems Jesus would do the same to teach his apostles, his "little children" (Matt 18:3)?
In Hebrews, Paul writes of Jesus; "For in that he himself has suffered being tempted, he is able to help those who are tempted" (Heb 2:18, WEB). In other words, the lessons and methods used to raise and teach Jesus as he suffered and learned to deal with the flesh, would be shared with his disciples. This passage shows his determination in passing them on.
It's pretty easy to see that Jesus was always teaching the apostles, letting them observe him, answering their questions, and challenging them with his own questions. Jesus mentored them on a daily basis.
Learning our ABCs
The apostle Peter reflects on this idea of mentoring and guiding when he writes, "For even hereunto were ye called: because Christ also suffered for us, leaving us an example, that ye should follow his steps" (1 Pet 2:21).
The word "example" used above is a rare word which means; 'A writing copy, including all the letters of the alphabet, given to beginners as an aid in learning to draw them.' This is describing the means that children use to learn the alphabet and write sentences. The Greek letters would be traced until the form and pattern of each one was memorized. Like little children, the apostles had to learn their spiritual ABCs. The apostles had to learn to pattern themselves after Jesus in order to form his character. Jesus was their teacher, their mentor. His examples were being burned into their minds, one letter at a time. We see this mentoring throughout his ministry. The Gospels are full of vignettes of him taking them aside to teach.
Jesus and Peter alone discussing the tax imposed on them; "Notwithstanding, lest we should offend them, go thou to the sea, and cast an hook, and take up the fish that first cometh up; and when thou hast opened his mouth, thou shalt find a piece of money: that take, and give unto them for me and thee" (Matt 17:26).
Jesus and four disciples; "And after six days Jesus taketh with him Peter, and James, and John, and leadeth them up into an high mountain apart by themselves: and he was transfigured before them" (Mark 9:2).
Jesus and the twelve; "And Jesus going up to Jerusalem took the twelve disciples apart in the way, and said unto them…" (Matt 20:17).
A good example of the process of mentoring is found in Luke when we put a few verses together:
"And it came to pass afterward, that he went throughout every city and village, preaching and showing the glad tidings of the kingdom of God: and the twelve were with him" (Luke 8:1). Notice the emphasis on the twelve being with him. Now let's go forward one chapter.
"Then he called his twelve disciples together, and gave them power and authority over all devils, and to cure diseases" (Luke 9:1). By having watched Jesus, the twelve apostles were ready to go out on their own and heal and preach the Kingdom. But it didn't stop with the twelve apostles. Let move another chapter forward in Luke.
"After these things the Lord appointed other seventy also, and sent them two and two before his face into every city and place, whither he himself would come" (Luke 10:1).
And just as important, they reviewed and shared with Jesus what was accomplished and the problems that they encountered.
"And the seventy returned again with joy…" (Luke 10:17).
"And the apostles gathered themselves together unto Jesus, and told him all things, both what they had done, and what they had taught. And he said unto them, Come ye yourselves apart into a desert place, and rest a while: for there were many coming and going, and they had no leisure so much as to eat" (Mark 6:30-31).
The emerging pattern is that they were taught by Jesus, and then they were sent out to put these lessons into practice. Once the twelve were successful, seventy more that had been trained were sent out. It's clear that they were watching, learning from Jesus example and using that to help them preach.
"For we cannot but speak the things which we have seen and heard" (Acts 4:20).
"That which was from the beginning, which we have heard, which we have seen with our eyes, which we have looked upon, and our hands have handled, of the Word of life;" (1John 1:1).
After Jesus' resurrection they are sent into the whole world to preach (Acts 1:8). But how could eleven men turn the world upside down? By mentoring others, the same way Jesus had guided them.
Barnabas takes Paul, Paul and Barnabas take John Mark. Paul trains Timothy. And each of those who were trained, eventually train others. Like roots on a tree, the ecclesias grow, the word spreads across the empire. Paul sums this up when he writes: "Those things, which ye have both learned, and received, and heard, and seen in me, do" (Phil 4:9)!
Perhaps a little formula will put things in perspective.
1x = 10,000: What this expression means is that we tend to be a community of Bible students and not mentors! As a community we are skilled in teaching, Bible marking, writing verse-by-verse expositions, instructing each other in first principles, etc. What we are not very good at is being mentors, or 'fathers.' Paul explains the above formula in this verse:
"For though you have ten thousand tutors in Christ, yet not many fathers. For in Christ Jesus, I became your father…" (1Cor 4:18, WEB).
Paul wants you to be the 'x' in the formula. Paul wants us to be fathers to others in the Truth. These weren't empty words, Timothy wasn't just another student, Paul thought of him as a son.
"But you know the proof of him, that as a child serves a father, so he served with me in furtherance of the Good News" (Phil 2:22, WEB).
"Unto Timothy, my own son in the faith:" (1Tim 1:2).
And the person we mentor does not necessarily have to be young! When Paul wrote this to Timothy, "Let no man despise thy youth;" Timothy could have been in his thirties! In Romans 16:21 Timothy is now described as Paul's "work fellow." Then Timothy starts to train others:
"The things which you have heard from me among many witnesses, commit the same to faithful men, who will be able to teach others also" (2 Tim 2:2, WEB).
Do these things — A few practical examples
My greatest lessons growing up were from brothers and sisters who would pull me aside and help me, set examples for me to follow, take me along on visits to other ecclesias, and challenge me to do better. My grandfather, Bro. Bill Thompson gave me a great love for books. He would suggest them as topics for classes or just books that we would discuss. He would teach me how to use study tools, how to slow down my delivery when giving a talk, remind me to take a deep breath before speaking. But the key is, he would take time. In a calm, loving way he would help me.
It was normal for members of my Ecclesia to suggest a verse or thought to me after a class I taught that would help me the next time. This still happens to this day. Sometimes it wasn't words but actions. On Truth Corps in 1978, I remember handing out pamphlets alongside Bro. Don Snobelen, who had a bad hip. Don was semi-retired, yet everyday he was out alongside a bunch of teenagers preaching the Truth, talking to anyone who would listen, never complaining about the pain. Don taught me that 'laboring in the vineyard' wasn't just for young people.
At one of my first lectures in another city, Bro. Harry Whittaker showed up. He should have been the one speaking and not me. Afterwards he took me aside and in a fatherly way shared some thoughts and advice that was helpful to me. These brothers and sisters didn't need a podium to teach others, and neither do we.
My work in the Lord
Paul sums this all up very nicely in Corinthians:
"Am I not an apostle? Haven't I seen Jesus Christ, our Lord? Aren't you my work in the Lord? If to others I am not an apostle, yet at least I am to you; for you are the seal of my apostleship in the Lord" (1Cor 9:1-2, WEB).
Paul and Peter followed the 'tracings' or the 'ABCs' left by Jesus as a pattern that they followed. Those who followed Paul had a similar 'seal' or inscription in Paul that they could trace and follow. One generation following another in greater numbers.
In those earlier passages from Luke when teams of Jesus' followers were trained and sent out in increasing numbers, we find this verse: "And sent messengers before his face: and they went… to make ready for him" (Luke 9:52).
We may not be apostles, but in our extended families and ecclesias we need to be 'fathers,' preparing the next generation, so we can all "make ready for him."
Steve Cheetham (Moorestown, NJ)