January 25, 2023
Treasure in Paradise
We are pleased to announce that Treasure in Paradise by Anna Tikvah is now available to order on Amazon in both paperback and e-book formats.
By ANNA TIKVAH

Read Time:
1 minute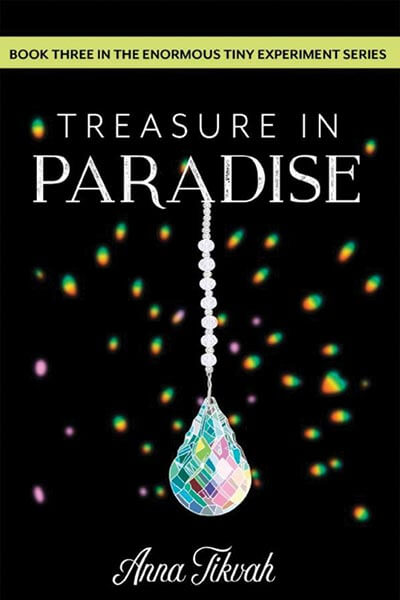 The first two novels were, The Enormous Tiny Experiment and Pain in Paradise. All three books are available through Amazon.
This is the last story in the three-part series and is on a deeper level than the first two. The Tinys are now in their late teens, and the Bible has been discovered inside the dome. The discussions that take place inside and outside of Paradise conclude many of the issues raised. Due to serious injuries and a near fatality, a Caring Center must be immediately established in Paradise. Aided by doctors outside the dome, the new nurses try to follow instructions and save lives.
Meanwhile, discussions continue outside the dome. What is the basis of morality? Will love conquer all? Or is there room for justice? Why did God require His beloved Son to face crucifixion? Is God the wrathful, capricious being that some portray, or has he been misunderstood? What is required for a satisfying, mutual relationship between God and us or the best of friends? Is there any evidence to prove the Bible is truly Divine?
Uncle Louis makes an astonishing request, and hidden treasures are discovered that the Professor didn't expect anyone to find. After nineteen months of observation and reflection, will Jacques Lemans know what to say in his next media interview?
Treasure in Paradise is a safe, innocent series, but there is a little more romantic content in this final story, so we recommend it for ages twelve and up. If you haven't investigated this project yet, and you are beyond children's novels, it is possible to jump right into Book 3. 
By Anna Tikvah