February 28, 2021
Volunteer
How would you react, if you were transported into the throne room of the Almighty?  Met by seraphim, who proclaim the Lord's holiness with an earth-and-heaven-shaking voice?  Somehow "awe-inspiring" doesn't do justice. 
By PAUL ZILMER

Read Time:
3 minutes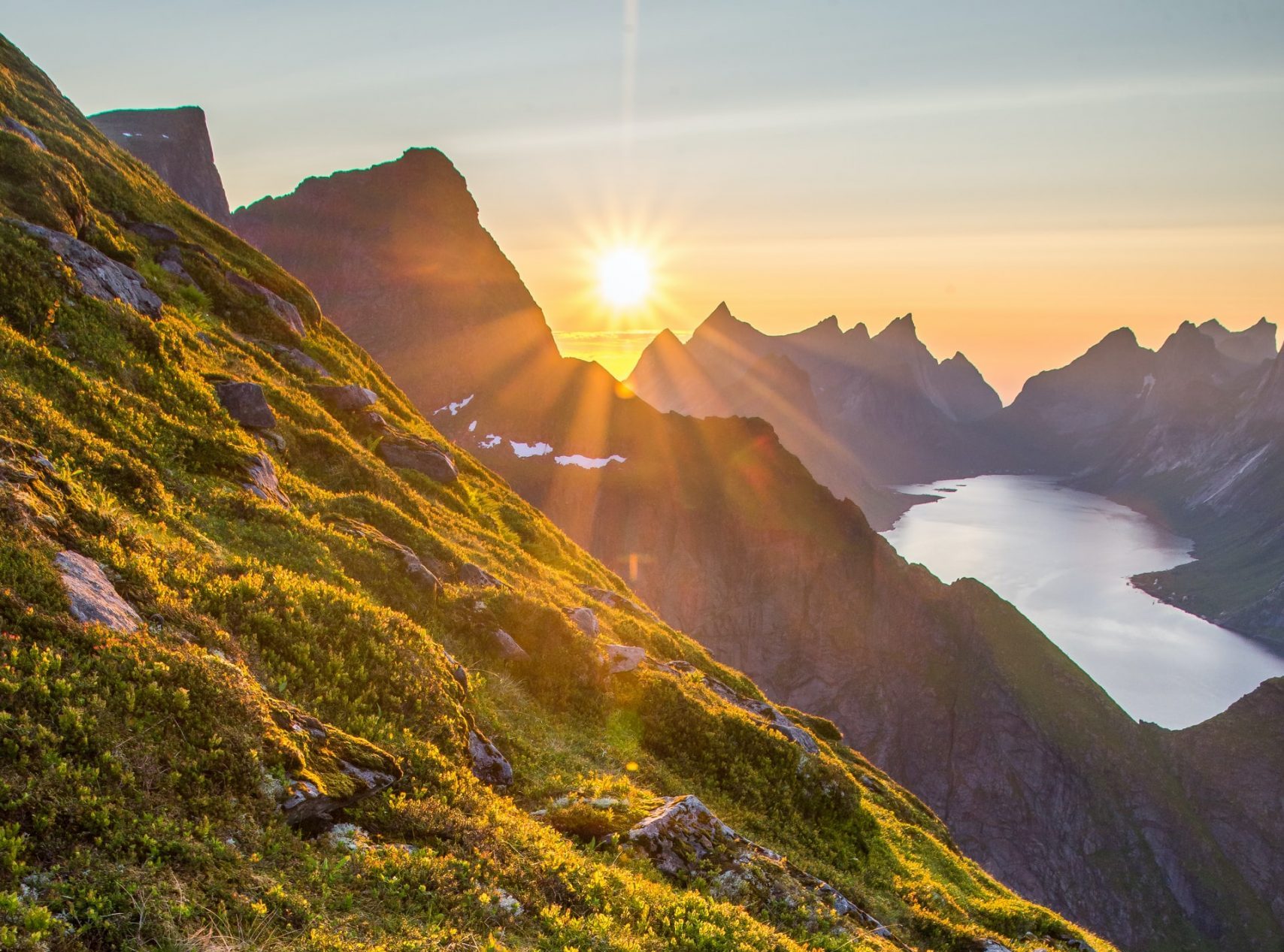 I think just about all of us would react as Isaiah did:
"Woe is me! For I am lost; for I am a man of unclean lips, and I dwell in the midst of a people of unclean lips; for my eyes have seen the King, the LORD of hosts!"  (Isaiah 6:1-5)
I will assume that, so far, we're all on the same page with the prophet.  It's what happens next that might tend to set some apart from the rest.
The Lord God Almighty is…asking for volunteers!
One of the mighty seraphim rushes to Isaiah with a burning coal, touches the prophet's mouth, and declares him clean! (verses 6-7)  And then, the question.  From the mouth of the Lord Himself:  "Whom shall I send, and who will go for us?" (verse 8)  Have you ever really thought about what's happening here?  The Lord God Almighty is…asking for volunteers!  As if He needed help!  Think it through.  Does He need volunteers?  Would He ask for them if He didn't?
Now comes the part that sets some apart.  In answer to the Lord's query, Isaiah replies with astonishing eagerness:  "Here I am! Send me."
It is hard for me to envision myself with quite that level of enthusiasm in such an overwhelming setting.  But of course this is a vision, and it has meaning.  Clearly it's the commissioning of this prophet, and his acceptance of the office.  But is it only about him?  Under inspiration, he included it in his record, and I can't think the Spirit wastes words.  So, it is here for us.  And we're expected, I would say, to work out what it's saying to us.
Can we put ourselves into Isaiah's shoes?  I think we're supposed to.  We are likely to immediately object, "I haven't ever had anything like Isaiah's experience!  How can this be directed to me?"
Let's imagine us having the conversation with the prophet himself.  Answering our objection, he says to us, "Really?  You've never had a thought in your head that makes you aware that, wherever you are, you are in the very presence of the Almighty God?"  To which we might lamely admit that sure, we know we're always in God's presence.
Isaiah goes on, "Well then, you've been there just like me.  Does the thought not fill you with awe?  Does it not make you realize you are unworthy?"  Of course he's right.  When we really think about being always in God's presence, being in His very throne room in fact, we are indeed filled with awe.  And we are painfully conscious of our unworthiness.  Just as the prophet was.
Then Isaiah asks us, "Don't you believe you've been cleansed, your guilt taken away, your sin atoned for?"  Of course we believe!  So Isaiah says, "Well then, it has happened to you just as it did to me!"  And we suppose that's true.
Now comes the question—directed not just to Isaiah but to each one who has been cleansed:  "Whom shall I send?  Who will go for us?"  And this is where the separation occurs, is it not?  Are we volunteering, or are we making excuses?
Bear in mind, not every person will be asked to do the exact same job.  The question is about willingness, whether we will say, "I'll do it," to whatever job the Lord puts before us.  Perhaps without even knowing exactly what the job will be.
Now, none of us can take on every job that the fellow-humans around us want us to do!  Willing workers tend to get a lot of jobs heaped on them by their fellow-humans, and we must recognize that drawing a line, saying no to the humans, isn't necessarily saying no to the Lord.  It might not be easy for us to distinguish, and we might not be sure we've made the right call.
Are we volunteering, or are we making excuses?
But I think we can and should ask ourselves, "Am I doing anything at all that is truly a response to the Lord's call for workers?  Realizing I've been touched and made holy, is my reaction to anything an eager 'I'm here, I'll do it!'?  Is there anything I'm doing that demands major time, major effort, major stretching, of the sort the Lord asked of Isaiah?"
If we can't honestly answer "yes" to these questions, then I think the next step is this: Get myself into the throne room (mentally that is; it can be anywhere physically).  Feel the overwhelming awe of being in His presence.  Realize the cleansing and sanctifying I've already received.  And say to Him, "I'm here.  I would like to help.  Please let me know what work of yours I can enter into."
Love, Paul