The Orlando Study Weekend is planned September 16-17 at the Marriot Orlando Lake Mary.  Lord willing, Brother Jim Cowie of Moreton Bay Ecclesia, Queensland, Australia will present, "The King's Manifesto For Life: A Study on Matthew 5-7".
There is no cost to attend the study weekend and breakfast and lunch will be provided both days. For more information and to register, click here:  https://docs.google.com/forms/d/e/1FAIpQLSfri6cjxUvZtgjiDoIu_gqGnFRaNPniDmWoErA5KSqYgjPujg/viewform
You can also visit the Orlando Christadelphian Facebook Page or reach out to us via email at OrlandoChristadelphians@gmail.com.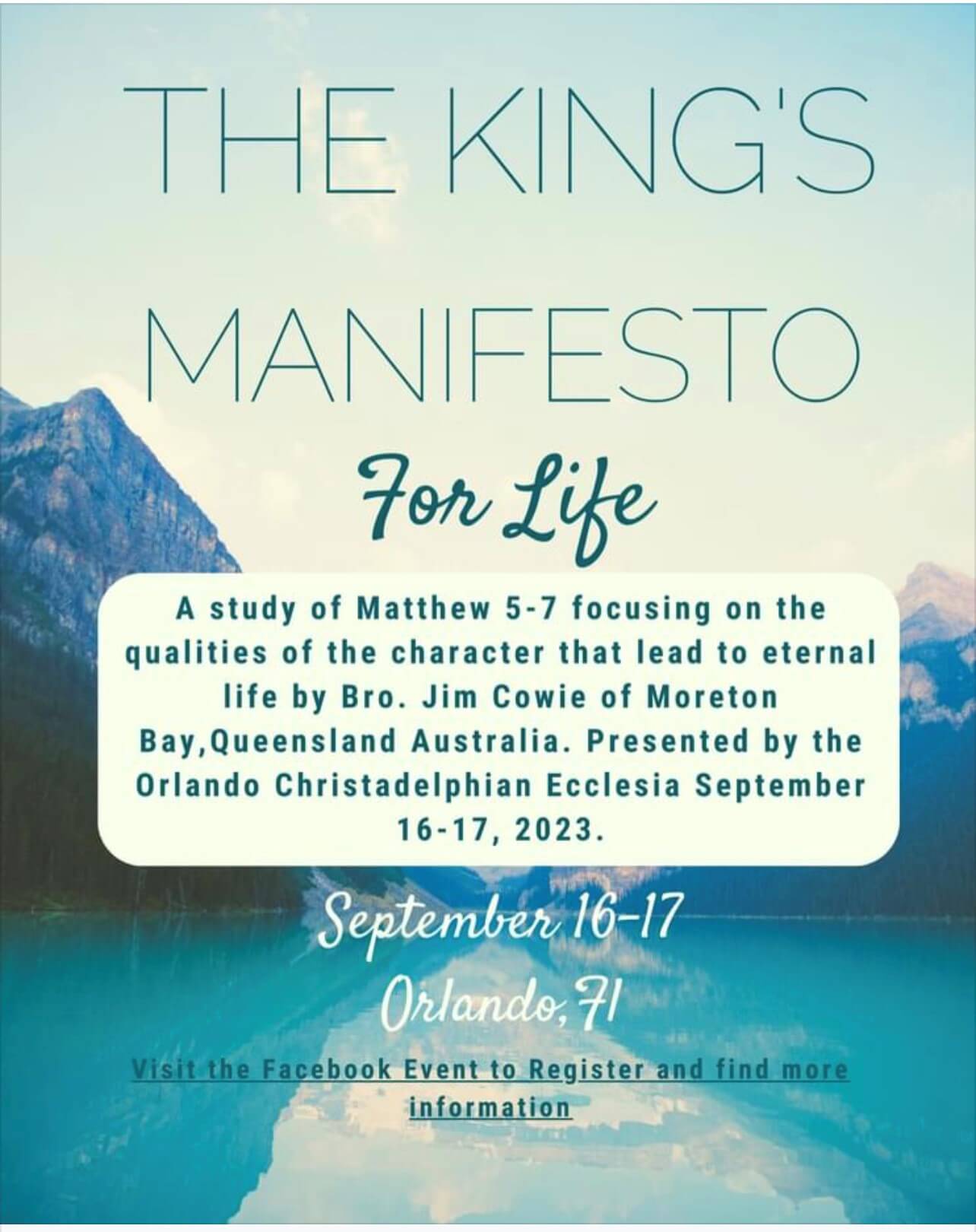 ---