May 25, 2023
A Stranger in the Land
God has always deeply cared about those most vulnerable.
By DAVE JENNINGS

Read Time:
5 minutes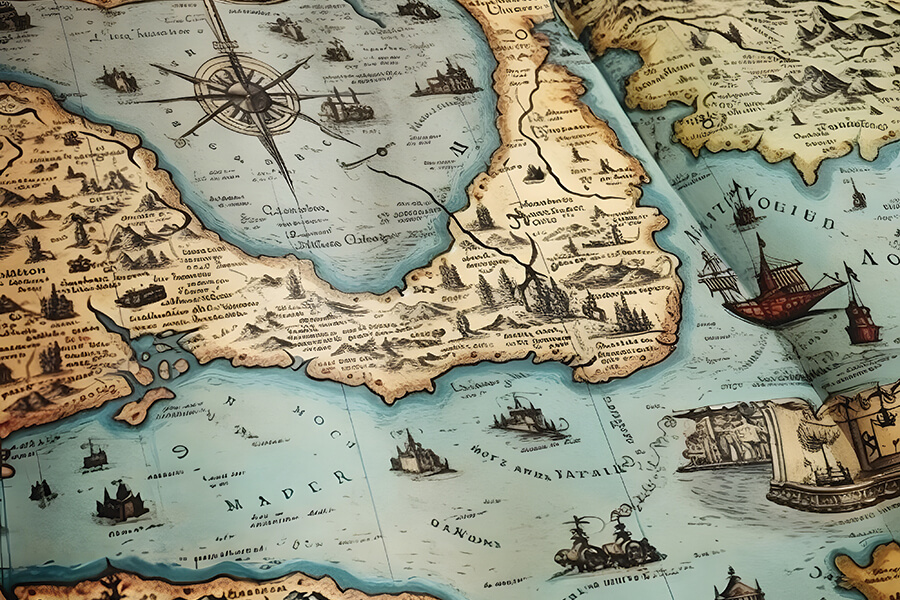 In Bible times, it was often the fatherless and widows, the poor. God's laws made special provisions for those who were most in need of help. He cares about those in need. He expects us to do the same. 
The identity of the people of Israel has been that of a refugee people. When the Promise was reiterated to Abraham, he was told that displacement from the land was certain. "Know of a surety that thy seed shall be a stranger in a land that is not theirs, and shall serve them." (Gen 15:13).
God was clear that there was to be only one Law
During the time of Jacob, during great famine in the land of Canaan, the family moved to Egypt, to be sustained by Joseph. Israel's history comprises multiple relocations, including Assyria, Babylon, Persia, and throughout Europe. God's people know what it means to be in another country as a stranger. Moses' first son was named Gershom, meaning, "I have been a stranger in a strange land." (Exod 2:22). Being strangers in a strange land has been the experience of God's people for most of their history. 
As Israel moved out of Egypt into the wilderness, God was clear that there was to be only one Law—for both Israel and the stranger that dwelt among them. God expected them to have a high sensitivity to this and not to oppress the stranger, "for ye know the heart of a stranger, seeing ye were strangers in the land of Egypt." (Exod 23:9). God expects men and women to consider the unique circumstances of a person who is vulnerable, in a foreign land, with foreign people. 
Refugees Today
Today, the United Nations estimates that there are over 100 million displaced people in the world—the highest number since tracking began. Refugees flee war, violence, and persecution by crossing one or more international borders to find safety in another country. Some have been forcibly displaced; others flee because there is literally no other option for survival. Some may live in refugee camps for years, even decades, while in other countries, many move from temporary shelter in the camps to very difficult conditions in cities.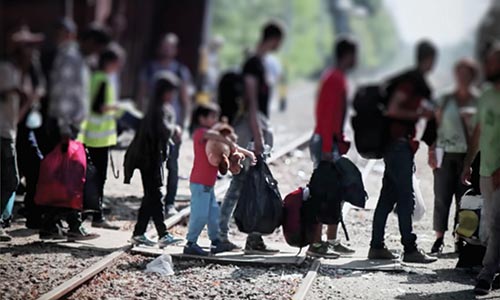 Many of these refugees possess only their clothing and whatever they can carry with them from their homes. They leave behind loved ones and their possessions. They move into a land that usually doesn't speak their language and has a very different culture. The refugee experience is not a new phenomenon. During World War II, there were as many as 60 million refugees caused by the war. In fact, the movement of vulnerable families into other countries is part of the history of man.
The refugee experience is not a new phenomenon.
In the United Kingdom, refugees from Iran have helped to reshape many of the ecclesias. Iranian brothers and sisters, often in dire personal circumstances, have found loving, supportive ecclesias that have embraced them in fellowship. Here in North America, we have seen some limited experiences where refugee families have been resettled into ecclesial areas. In some cases, this has brought brothers and sisters and their families from foreign lands to assimilate into the community and ecclesia.
How Can You Help?
It is perfectly natural for one's heart to be moved to assist families that need resettlement. When we hear of the difficult conditions in some of the refugee camps, we want to open our purse strings to help. Many of us, with substantial discretionary income, feel we might be able to make a transformational difference for a family in need.
We reached out to the Christadelphian Bible Mission UK (CBM UK) to comment on the needs of our refugee brothers and sisters. The following article by Bro. Marc Bilton details the needs and the issues being faced by our displaced and refugee brothers and sisters.
The Tidings would like to ask our readers to carefully consider the counsel of the CBM UK on this issue.
The CBM UK is primarily chartered as a preaching organization, as is true of the other Bible Mission groups. Their mission is to share the gospel message, not to change economic conditions or standard of living. Most welfare is focused on the maintenance of basic needs and facilitating safety for families at risk.
CBM UK has processes in place to assist
The CBM UK has local brethren in these areas that advise them on the needs of the refugees in the area, and they have developed processes for taking care of such pressing needs as food, clothing, and shelter. When legal services are required to avoid deportation or other issues, the CBM UK has processes in place to assist.
After many years of personal activity in the Bible Mission of the Americas, I can attest to the importance of allowing those closest, and most familiar with the brothers and sisters to oversee the support being provided. There are ways to help. But often, good intentions can lead to very damaging results. The infusion of money into impoverished areas must always be done very carefully, as you will read in the following article.
There is a great opportunity for North American ecclesias to assist these vulnerable refugee families who are immigrating to North America. In this issue, we are pleased to provide an update by our Bro. Peter Simpson, on Iranian refugees living in Turkey and their difficult conditions.
Also, in this issue, you can read the story of the Lombard, Illinois Ecclesia, and their experience with Congolese refugee families. We are also thankful to have a fascinating article by Bro. Ramazani Emena, on his personal refugee experience that led him to the truth and eventually the Lombard Ecclesia. We have previously published similar articles about the experiences of ecclesias in Indiana and Ontario.
What if I Am Contacted By a Refugee in Need?
From time to time, many of us will receive a communication from a brother or sister claiming to be a refugee or greatly impoverished, asking for our personal intervention. Generally, this is an appeal for money. Our strong caution is not to respond directly. However, don't assume that this communication is completely false, either.
The best course of action is to forward the communication to the Country Representative for CBM UK. This person is in a position to investigate the need and best determine how to deal with the request. If you have trouble identifying the appropriate CBM UK representative, feel free to contact the Tidings at editor@tidings.org. We will make every attempt to assist you.
The needs of the vulnerable must always be part of the agenda and prayers of ecclesias and individuals. 
The following articles are intended to provide a short overview of the challenges being faced by Christadelphian refugee families, as well as the best way you can be of assistance.
Spiritually, we each have an appreciation for what it means to live in a land that is not our own. Though our lives are generally comfortable, we do know what it feels like to discern what is right or wrong differently than those around us. This is not our homeland; we are ambassadors for Christ. May we each remember this insight when we look at the needs of so many who not only struggle with this issue spiritually, but physically also.
Dave Jennings