March 12, 2020
Awake
What great reminders these words are of the position we have been blessed within God's family and the joy, hope and peace that brings to our lives. I love how much it means to Paul, that his siblings in Christ are doing well, the constant place they have in his prayers, and how much he encourages them.
By BRADLEY STYLES

Read Time:
10 minutes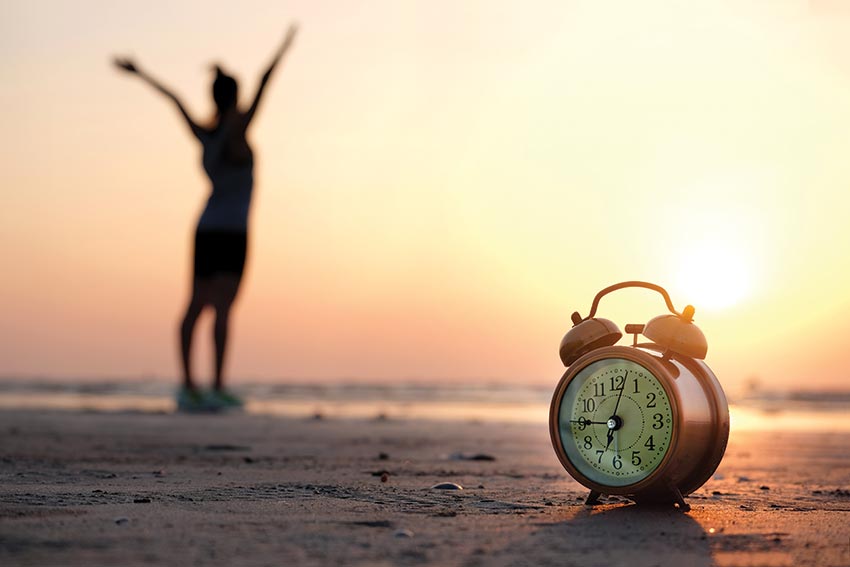 "Paul, Silvanus, and Timothy, To the church of the Thessalonians in God the Father and the Lord Jesus Christ: Grace to you and peace. We give thanks to God always for all of you, constantly mentioning you in our prayers, remembering before our God and Father your work of faith and labor of love and steadfastness of hope in our Lord Jesus Christ. For we know, brothers loved by God, that he has chosen you"
(1 Thess 1:1-4)
---
The Opening
What great reminders these words are of the position we have been blessed within God's family and the joy, hope and peace that brings to our lives. I love how much it means to Paul, that his siblings in Christ are doing well, the constant place they have in his prayers, and how much he encourages them. His introduction alone is a great exhortation of the encouragement and reminders we should be giving each other, and the joy we should get from having siblings in Christ to walk the path to the Kingdom with us.
The Thessalonians were a remarkable ecclesia. We learn from Acts 17:1-10 that Paul probably spent, at most, a few weeks teaching the gospel in Thessalonica, before being chased off by jealous Jews. When the Jews and the mob they riled up could not find Paul, they pulled Jason out of his home; he was the host of the apostles and his house the presumed ecclesial meeting place. The new Christians were dragged before the authorities on trumped-up charges by the mob, and forced to put a deposit in place with the government to ensure they would not cause any more trouble. But in spite of the short exposure they had to the gospel and the persecution, they took hold of their faith. Paul says that they had "become an example to all the believers in Macedonia and in Achaia. For not only has the word of the Lord sounded forth from you in Macedonia and Achaia, but your faith in God has gone forth everywhere, so that we need not say anything" (1 Thess 1:7-8). Their reputation preceded them throughout the region. Paul further says:
"Now concerning brotherly love you have no need for anyone to write to you, for you yourselves have been taught by God to love one another, for that indeed is what you are doing to all the brothers throughout Macedonia…" (1 Thess 4:9-10)
In Acts 17 it says there were some Jews in this ecclesia, but also many Greeks, among them leading women from the community. They had completely embraced their new life as followers of Jesus, leaving behind their idols and showing God's love to so many throughout the region where they lived. But persecution had come to these new believers.
"For you, brothers, became imitators of the churches of God in Christ Jesus that are in Judea. For you suffered the same things from your own countrymen as they did from the Jews, who killed both the Lord Jesus and the prophets, and drove us out, and displease God and oppose all mankind" (1 Thess 2:14-15).
And so, it is at the end of Chapter 4 that we find Paul reminding them that those who had paid for following Christ with their lives would be raised again at the resurrection. Paul tells them they don't have to grieve as those who have no hope. He encourages them that both those who sleep and those who are alive will be united with Jesus forever when he returns.
It is in this context that Paul begins chapter 5 by telling them that they have no need for anything to be written to them about the times and seasons, because they know the day of the Lord will come like a thief in the night. Verses 1 through 11 are loaded with Bible echoes to the teachings of Jesus in Matthew 24 and 25 about the Kingdom of God, his final instruction to the disciples about the times and seasons before being taken to Heaven, to the letter to the Ephesians and even to Daniel when he interprets Nebuchadnezzar's dream about the image.
Times and seasons
The times and seasons echoes are clear reminders that God is in control of the events of this world and is working with His Son to bring about the return of Jesus to the earth with his Kingdom. In Acts the apostles asked Jesus if he would now restore the kingdom of Israel. He said in reply: "It is not for you to know times or seasons that the Father has fixed by his own authority" (Acts 1:7).
Daniel answered Nebuchadnezzar's demand to be told his dream about the image and its interpretation. He said
"Blessed be the name of God forever and ever, to whom belong wisdom and might. He changes times and seasons; he removes kings and sets up kings; he gives wisdom to the wise and knowledge to those who have understanding; he reveals deep and hidden things; he knows what is in the darkness, and the light dwells with him" (Dan 2:20-22).
Again, we see the emphasis on God's control of the times and seasons, of the kingdoms of men and the rulers thereof. God knows what is in the darkness of this world, and God is the light.
Paul picked up on the theme of darkness and light as he talks about those that will experience the day of the Lord as "a thief in the night," and how that should be different for us that walk in the light.
The use of the phrase "a thief in the night" draws us back to a series of parables Jesus tells at the end of the Olivet prophecy in Matthew 24 and continuing in chapter 25 about the Kingdom of God. In Chapter 24 we see the strong man who would not have slept had he known the thief was coming.
"Therefore, stay awake, for you do not know on what day your Lord is coming. But know this, that if the master of the house had known in what part of the night the thief was coming, he would have stayed awake and would not have let his house be broken into. Therefore you also must be ready, for the Son of Man is coming at an hour you do not expect. "Who then is the faithful and wise servant, whom his master has set over his household, to give them their food at the proper time? Blessed is that servant whom his master will find so doing when he comes." (Matt 24:42-46).
And in Matthew 25, the lessons from the parable of the virgins and the sheep and goats at judgment are clear:
"Watch therefore, for you know neither the day nor the hour. … And the King will answer them, 'Truly, I say to you, as you did it to one of the least of these my brothers, you did it to me' " (Matt 25:13, 40).
Jesus' exhortation is clear. We must watch our character. We must choose each day to stock up on the oil of God's word and be soft clay in His hands. We must choose to be willing servants of His by serving those around us, choosing to be people He can use to show the world His character and His love — people that declare God's way is the right way, that He is righteous.
Paul echoed the exhortation to stay awake and be mindful of who we are choosing to be:
"So then let us not sleep, as others do, but let us keep awake and be sober" (1 Thess 5:6).
Paul transitioned from here to the same point Jesus made, that staying awake means immersing ourselves in God and allowing Him to transform us into reflections of His love. Paul said that we should wear the breastplate of faith and love, have faith and trust in God, that His ways are right, and the Love for God and others will come from faith and trust in Him. We are to have our mind set on the joy before us, wearing the helmet of the hope of salvation, knowing that our salvation is sure, because He who promised it is faithful and has not destined us for wrath. As the letter to the Romans says: "If God is for us, who can be against us?" (Rom 8:31). Therefore, Paul says, because God is on our side and has given us salvation, encourage one another and build one another up.
In the rest of chapter 5, Paul laid out what staying awake should look like as we walk together toward God's Kingdom.
He started off by reminding us how to encourage each other and help each other:
"We ask you, brothers, to respect those who labor among you and are over you in the Lord and admonish you, and to esteem them very highly in love because of their work. Be at peace among yourselves. And we urge you, brothers, admonish the idle, encourage the fainthearted, help the weak, be patient with them all. See that no one repays anyone evil for evil, but always seek to do good to one another and to everyone" (1 Thess 5:12-15).
There is a strong exhortation here to always see positive and loving motives in our brothers and sisters. We will need to have tough conversations sometimes and Paul says if someone loves you enough to have that tough conversation with you, you should esteem them very highly.
Solomon tells us: "Faithful are the wounds of a friend" (Prov 27:6). A true sibling in Christ will want us to be with us in the kingdom so badly, they will be willing to say something we need to hear, even though we may not want to hear it. Their love for us will compel them to patiently and peacefully call us out on behaviors and attitudes that need work in our lives. Our response to them in these moments should be love, recognizing the love it took for them to come to us for an uncomfortable conversation.
I think when Paul says do not repay anyone evil for evil, (1 Thess 5:15), this means, "when you feel someone has done something evil to you, do not repay them with evil, but seek to do good". How many times have you found yourself taking something personally, assuming someone meant to do you harm, only to find out that they had your good at heart hiding under what may have been poor execution? I know I have found myself in that position, feeling like a heel and wishing I had attributed positive motives to my sibling in Christ.
We have to practice what we have learned, clinging to times that we get it right and working to build on those moments in our lives.And even if there was some negative motive behind what someone has done, we still have an opportunity to help them if we respond positively. Most of the time there is some level of both positive and negative motives behind the things people say and do. By choosing to attribute their actions to positive motives we help them be the best version of themselves. We help them to become more like God and learn the power of being people whose actions are driven by God's love.
Stay awake
Paul concluded the chapter and the letter with a simple but powerful formula for staying awake:
1) Pray Always
"Rejoice always, pray without ceasing, give thanks in all circumstances; for this is the will of God in Christ Jesus for you" (1 Thess 5:16-18).
"Do not be anxious about anything, but in everything by prayer and supplication with thanksgiving let your requests be made known to God. And the peace of God, which surpasses all understanding, will guard your hearts and your minds in Christ Jesus" (Phil 4:6-7).
Rejoice and praise God for making us members of His family; talk to Him all the time and remember with thankfulness that He has always been there for you. This will bring us peace and confidence that God is with us and will continue to provide what we need on our walk to His Kingdom.
2) Listen to God
"Do not quench the Spirit. Do not despise prophecies" (1 Thess 5:19-20).
"This Book of the Law shall not depart from your mouth, but you shall meditate on it day and night" (Josh 1:8).
God, through His Spirit, has left His word for us. We must not quench it or despise it. We need to see in it the power to transform us into people who can more perfectly reflect our Father's character.
3) Practice doing good
"… but test everything; hold fast what is good. Abstain from every form of evil" (1 Thess 5:21-22).
"Finally, brothers, whatever is true, whatever is honorable, whatever is just, whatever is pure, whatever is lovely, whatever is commendable, if there is any excellence, if there is anything worthy of praise, think about these things. What you have learned and received and heard and seen in me — practice these things, and the God of peace will be with you" (Phil 4:8-9).
We need to dwell on the good, and let it fill our minds. Our thoughts will become actions, and it is when we attempt to put God's word into action that it truly comes alive. We have to practice what we have learned, clinging to times that we get it right and working to build on those moments in our lives.
4) Ask for help
"Brothers, pray for us. Greet all the brothers with a holy kiss" (1 Thess 5:25-26).
Even Paul asked for prayers from his siblings in Christ. And look at the joy in the greeting of a holy kiss. We need to place a high value on our relationships with each other, taking full advantage of every opportunity to be lifted up by our fellowship and to lift up those around us.
5) Trust God and His Son
"Now may the God of peace himself sanctify you completely, and may your whole spirit and soul and body be kept blameless at the coming of our Lord Jesus Christ. He who calls you is faithful; he will surely do it… The grace of our Lord Jesus Christ be with you" (1 Thess 5:23-24, 28).
The remembrance
We have come to the point in our service when we remember what our Father and His Son gave up to invite us into the Family of God. We know that we can trust God to sanctify us completely, and to present us blameless at the coming of our Lord Jesus Christ.
This bread and wine are the reminders to us of the example we have to follow. Jesus was "awake" his entire mortal life. He knew who he was and why he was here. He believed his Father was right to require him to lay down his whole life as an example for us to follow, and he wore the Helmet of the Hope of Salvation, the joy set before him. He was patient with those God had given him, losing none of them. He prayed, he listened, he practiced the good, he supported those around him and he trusted God. Now he is elevated to the right hand of God and our hope is to also be immortalized members of God's family for ever. Let us choose to walk in the light, trusting in the power of God to transform us. This mortal life is a short moment, compared to the prospect of eternal life in God's family. Let us not sleep in the darkness of this present age, but choose to be awake.
Let us be awake and working to be people who show God's love to the world, like Jesus did, so that we may be found ready at his return to join him forever.
Bradley Styles
(Simi Hills, CA)