November 25, 2021
Book Review: A Jamaican Love Story
This is about the Christadelphian Brotherhood in Jamaica over a period of 125 years. It is stimulating and motivating, whether you are an inhabitant or a never-been.
By NIGEL PATTERSON

Read Time:
3 minutes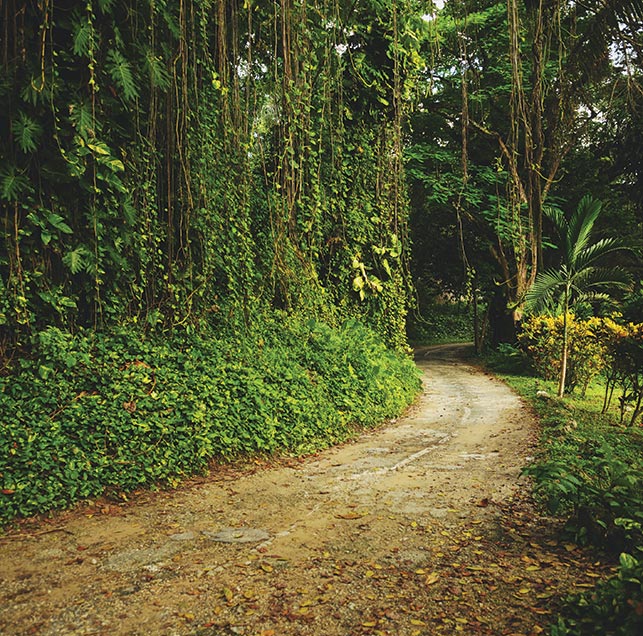 It has been mostly written by Bro. Alan Eyre, but there are a number of other contributors. Bro. Alan fell asleep in June 2020, having been ill for four years following a stroke. During this time the whereabouts of his unfinished notes were unknown until they were discovered on his younger son's laptop.
With the permission and cooperation of his daughter, Jennifer, the manuscript has been completed and now published. It makes for fascinating reading. It chronicles the lives of about forty brothers and sisters who played their part in enriching ecclesial life in Jamaica, and the Caribbean, very nearly all of whom are now asleep in the Lord.
Bro. Alan was born in Yorkshire in 1930 but emigrated to and settled in Jamaica early in life. He was co-founder of the Department of Geography at the University of the West Indies, Kingston. There is a substantial write-up of his academic life on Wikipedia.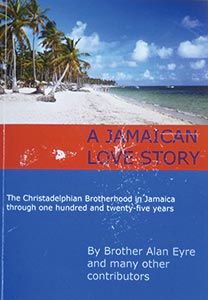 Living most of his life in Jamaica enabled him to see ecclesial life there in all its varied hues and allowed him to build up a store of recollections of brothers and sisters over a period of time, stretching back to the late 19th century. This book brings to life some extraordinary people who came to the Truth in widely differing circumstances—some of them quite miraculously.
We meet a brother (born in the mid19th century) who trained at a Baptist Theological College. The more he studied the more he knew he was not going in the right direction. Then, he discovered in the college library copies of the original confessions of faith of the Baptists, which bore little resemblance to what was then being taught at the college, but which were much nearer Bible truth and would be recognized by Christadelphians (I recall that my own father had the same experience when asked to give a talk at a local Baptist chapel in Yorkshire).
This brother did not rest until he found a community that shared his beliefs. His new-found zeal for the Truth, as well as his work, took him to places far from Jamaica—West Africa, Europe, Russia, UK, Trinidad, South America. His story is astonishing!
In the midst of destitution, hurricanes, poor health and prolonged illness (with special reference several times to the long-term patients at Slipe Pen Tuberculosis Hospital), we are in the company of those whose hold on the truth and their Saviour was determined and tenacious. They came from a wide range of backgrounds but were made one in Christ.
This book brings to life some extraordinary people who came to the Truth in widely differing circumstances—some of them quite miraculously.
Then there is the story of a simple cane cutter in the west of the island, who lost the sight in one eye through an accident in the cane fields and had a terrible speech impediment, but who yet "with stammering lips" as Isaiah has it, spoke to whoever would listen, both young and old, and whose manner of life and work among the local community and the wider Christadelphian body made him "a preacher without words" respected at home and abroad. His life was callously brought to an end on a local road.
We are introduced to a brother whose ancestors in the 16th and 17th centuries were some of the most powerful in Europe.
We meet three young brothers who served the Kingston ecclesia, who were brutally gunned down during a period of political violence in the city. We are allowed to "hear" an exhortation given by one of them— well worth reading.
Every now and again, we learn of the influence and help of brothers and sisters from elsewhere— Canada and the UK, for example. We also have our attention drawn to those circumstances that lead to the decline of some ecclesias and the final snuffing out of their lightstands.
Such examples are familiar in other parts of the world. This is but a sample of the characters that fill the pages of A Jamaican Love Story.
It is brought to a conclusion with a miscellany of short, but delightfully reflective writings by past and present Christadelphians.
When you read this book in its entirety, you will feel driven to ponder the quality and persistence of your own discipleship, perhaps with some sense of unease.
Those of us who have read his books The Protesters, Brethren in Christ and At Last, True Christianity will know that Brother Alan tells a good story. He still does.
Nigel Patterson,
Newquay, UK
To get your copy of this book, visit the Thousand Oaks Christadelphian Library at: www.christadelphianlibrary.com There is a limited supply of books available from the current printing