April 25, 2021
Christadelphian Worship Books
Are there still opportunities to praise God through song, even when we are isolated or unable to assemble? What can we do?
By KRISTIN ATWOOD

Read Time:
5 minutes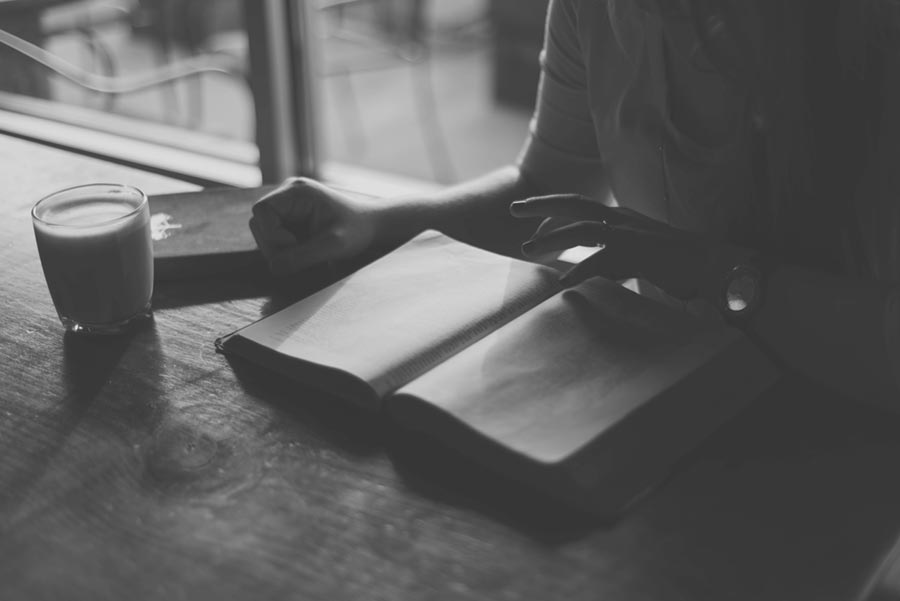 It has been a blessing to be the Tidings Music Section Editor for the last year.
It has been my hope and prayer that readers have enjoyed learning about amazing work with music and praise from around the world. Hopefully, you have incorporated more music in your home ecclesia and daily life. I hope many of you have seized the opportunity to grow closer to our Heavenly Father and have reflected on the use of your time.
I have found that when there is too much on my plate, my time for prayer, readings and singing praises to God gets pushed to the side. So, although it makes me sad to step down, I am very excited to have Sis. Jessica Gelineau become the new Music Section Editor.
For those who do not know Sis. Jessica, she is an amazingly talented and devoted sister and is well-connected with the worldwide community. I am confident she will produce and find articles that will be a blessing and encouragement to read.
I wanted to write one more article about the beautiful Christadelphian Worship books. It had been a few months into quarantine, and I remember feeling that my soul longed to sing and praise and worship. I sat down at the piano for the first time in months and just couldn't stop crying. I missed it so much! I missed being with others and singing together more than words could express.
We all know that when God tests us in life, it is essential to always look for how to praise Him in every situation. Are there still opportunities to praise God through song, even when we are isolated or unable to assemble? What can we do?
many of us feel incredibly connected to our Heavenly Father through music
I own the orange and purple Worship books, and even though I knew a handful of songs from each book, I decided to take the opportunity to sit down and learn some of these new songs. The more I played, the more I wanted to play and sing, and it felt so wonderful to be able to praise God with new songs!
For those of you that already use these books, I hope this article gives you more information and encouragement. For those who have never heard of them, I hope review inspires you to learn more and begin to use these books. If your ecclesial library does not contain these song books, they can be purchased here: www.theworshipbook.com/order-worship-books
Let's first start with background information about the purple book and its development. "Worship was first published in 2008, by Christadelphian Art Trust (under the New South Wales Christadelphian Committee (NCC) umbrella) responding to a need within the Christadelphian community for usable original music. It was released in time for the Australian National Christadelphian Conference, held at Sydney, and quickly over 1000 copies were sold. By 2013, nearly 2,800 copies were sold worldwide."1
I have loved music for as long as I can remember. There is something so beautiful about taking spiritual words and elevating them through song. I know many of us feel incredibly connected to our Heavenly Father through music, especially through communal praise. There are many of you who can play and sing music, but it takes another type of talent to compose music.
Although I have never had this talent, I genuinely admire and appreciate the brothers and sisters who use this talent in service to God. What an amazing blessing that God has given so many brothers and sisters the talent to compose spiritual music and to then organize it beautifully for the worldwide community!
As discussed in an earlier article, music can be a complex topic in Christadelphia because there are so many opinions about what is appropriate or inappropriate for worship. The Worship book represents the spectrum of praise used today in the Christadelphian community. The songs within Worship are intended for both personal and congregational singing.
The word "worship" has referred to both an immediate reaction to the presence of God manifested and the formal services organized for praise and remembrance of God and His promises, especially the fulfilled promise of His son, Jesus. The works within this volume are themselves an action of worship, both immediate and planned, because of God's greatness, His message and His calling.
Worship consists of piano/vocal, SATB (soprano, alto, tenor and bass), and lead sheet arrangements.2 Many of the songs have already been recorded in Australia and the UK. A wide range of musical styles are within the book, including contemporary pieces, choral pieces, ballads, hymns, rounds and works from original musicals.
The status of face-to-face assembly around the world right now is varied. No matter where you and your ecclesia are, there is always an opportunity to incorporate spiritual music into your life. One of the things that many of us have felt incredibly thankful for during this time is technology. Can you imagine if this pandemic hit 30 years ago what the impact would have been on the Christadelphian community before Zoom and other technologies? Not only have brothers and sisters composed amazing spiritual music to share in the Worship book, but the majority of these songs are also available to listen to.
All these beautiful worship songs have been recorded in some capacity so you can just listen to them at home, or you can listen to an instrumentalist/vocalist to learn songs. How often do we struggle to learn new music together? It is frequently difficult to read through sheet music and to pick out parts.
Almost all the Orange Worship book songs have a piano and/or vocal track available (www.theworshipbook.com/worship-orange-sound-files). These could be used for personal use and/or for ecclesia members to listen to in preparation for learning new songs. What a great time to learn a new song or two to sing at home or to use at the ecclesia.
When looking into a new resource, sometimes it can be overwhelming, so I thought I might suggest a few songs to get started with. To be honest, I am still learning a lot of the songs in this book, so this is not a comprehensive list by any means. It is more of a suggested list of songs to start with.
We know and love deeply so many hymns, but have you ever listened to the familiar words with a different tune? It forces you to pay more attention and refocus on the words. The following songs in the Orange book do just that:
We Come, O God, to Bow (#34)
We Bow in Prayer (#47)
Teach Me Thy Way (#79)
Though the Night be Dark Around Us (#105)
God Be With You (#13)
Are you and your ecclesia comfortable with hymn-formatted songs? These might be a great place to start:
I Will Extol Thee (#14)
More Like Thee (#41)
Prayer For the Lost (#44)
Let Yours Not Be the Outward Adorning (#66)
Christian Ever Faithful Be (#67)
Let Us Help to Live in You (#71)
Good Stewards (#75)
Angels O'er the Sleeping Earth (#96)
Striving (#103)
God's Grace to all who Love Him (#109)
Almighty Maker of my Frame (#126)
Do you want some fun upbeat songs for kids or teens that are great with guitar? Try one of these:
Good News of the Kingdom of God (#111)
Blessed Are You (#17)
Revelation 4 (#61)
Do you want to try to teach your ecclesia a couple of songs that are not in hymn format but are easy to learn? These three songs are a great place to start:
Psalm 20 (#11)
Love the Lord (#58)
Love is Patient (#128)
Do you love pulling together a small group of singers to try more challenging music? You might want to try some of these:
Morning (#1)
Psalm 93 (#9)
Psalm 103 (#15)
How Amazing (#22)
To You (#28)
Awaken the Dawn (#39)
Who is Like the Lord (#57)
Come Let Us Go to the Mountain (#110)
We Wait (#113)
Live and Reign (#117)
Worship the Lord (#121)
Lastly, these songs would be beautiful for a wedding or baptism:
Walk with Me (#129)
Arise (#130)
Numbers 6 (#133)
Hopefully, you or an instrumentalist at your meeting will get the opportunity to play through some of the amazing songs created for the brotherhood with these books. It is my personal hope, prayer and vision of the Kingdom for all to join in voices of praise to God together. May we glorify Him with these songs and pay tribute to that vision and purpose. Through God's grace, may that day come soon!
Kristin Atwood,
Verdugo Hills, CA
1 www.theworshipbook.com
2 A lead sheet is a simplified version of a music score, providing just the melody, lyrics and chord names. It lets you fit a whole song on a sheet of paper or two, and strips away all the detail of the arrangement, leaving just the essence of the music.