September 25, 2023
Christadelphian Worldwide Praise: Worship and Bible Study
Join us each Friday and Sunday for an uplifting praise and Bible study.
By SIMON TARYPALLY

Read Time:
4 minutes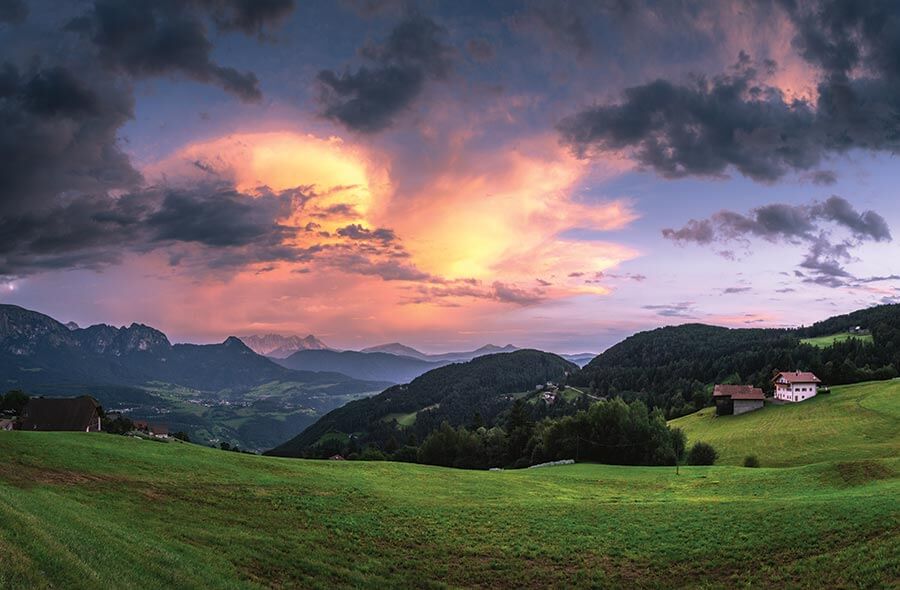 Since 2020 Bro. Simon Tarpally has been organizing Worldwide Zoom events to facilitate the praise and worship of God. Bro. Simon was kind enough to share some of these events with us.
Christadelphian Praise and Worship Meetings
The first Christadelphian Worldwide Praise and Worship Meeting began on September 18, 2020, using the Zoom platform. This effort began during the challenging times of the global pandemic. The program is held each Friday at 5:30 PM India Standard Time (IST). 
God has blessed us by providing a wonderful place to sing and rejoice with brothers and sisters. In the preliminary stages, Praise and Worship started exclusively with Indian brothers and sisters from all corners of the Indian Christadelphian ecclesias.
It was spiritually encouraging for brothers and sisters in the pandemic to connect virtually, sing hymns, and meditate on the word of God. After a few months, I posted about the Worldwide Praise and Worship Program on my Facebook profile and shared it with Christadelphian Facebook groups and worldwide ecclesias. 
We have as many as sixty screens joining each week.
Gradually, the word spread through people who attended the program. Currently, the Praise and Worship Program has connected thirty-six countries. We have as many as sixty screens joining each week.
The program is about ninety minutes long and very interactive. We start by greeting one another on Zoom with our cameras turned on and have fellowship time. We then have live praise and worship from brothers and sisters worldwide, playing musical instruments and singing hymns. This introduction is followed by speakers who provide 15-20 minutes of encouragement. 
By God's grace, we have celebrated the 3rd anniversary of the Worldwide Praise and Worship meeting. We Invite all brothers and sisters to join us Weekly on Fridays at 5:30 PM India time (IST) with this link:
The program is about ninety minutes long and very interactive.  
Meeting ID: 846 3364 3448
Passcode: 7803621
The weekly Zoom link will remain unchanged.
Other Time zones:
8:00 AM EDT (North America)
5:00 AM PDT (North America)
10:00 PM Melbourne (Australia)
1:00 PM BST (UK) 
If you would like to be added to the Mailing list and receive weekly reminders/updates and announcements, my email address is tarypally.simon@gmail.com. Also, If you would like to see and access the past Zoom recordings, please email me.
Christadelphian Worldwide Bible Study 
Similarly, the second Zoom meeting and Bible study started in December 2020. This meeting is hosted weekly each Sunday at 5:00 PM IST. With brothers and sisters joining us online from 7-8, participants are spiritually encouraged. This meeting focuses on Indian brothers and sisters from places such as Kurnool, Tripura, Bangalore, Bangladesh, Chennai, Hyderabad and so on. Also, other countries, such as Bangladesh, Thailand, Myanmar, Tanzania, and Nairobi, have joined. We have finished studies on Psalms, Proverbs, Ecclesiastes, and Song of Solomon in the last two and a half years, having various international Christadelphian speakers.
Currently, we have started a new series of studies on The Prophecy of Isaiah, with speakers from the USA and Canada. You are welcome to join us on Zoom each Sunday at 5:00 pm India time (IST) with this Zoom link:
Meeting ID: 836 7189 1654
Passcode: 428057
The duration of the class is ninety minutes, using both English and Telugu word-by-word translation by myself.
We also had our first-ever India and Worldwide Christadelphian Virtual Choir Project, available on my YouTube channel and streamed on the WCF, Tidings, and ACBM websites. By releasing the Virtual Choir on January 14, 2021, we had fourteen countries and forty-three singers and musicians around the globe singing beautiful Hymn 280 ("Lift now your voice and sing"). If you want to listen to the Choir, search on YouTube for "1st India Christadelphian Virtual Choir." The address is www.youtube.com/watch?v=KZw7iJUUtdQ
Lord willing, we are working on the second virtual choir project, which should be available soon.
So, how can you support and lend a hand?
Join us each Friday and Sunday for an uplifting praise and Bible study. You can also submit your song recordings weekly or monthly from your ecclesia by singing a hymn or your own song composition. If you are a speaker, you are most welcome to provide an address for the program. Just email me and I will add you to the schedule. Finally, if you are a brother or sister of a prayerful spirit, we have many prayer requests, and we can all pray together with one voice.
Shout for joy to God, all the earth; sing the glory of his name; give to him glorious praise!
Say to God, "How awesome are your deeds! So great is your power that your enemies come cringing to you. All the earth worships you and sings praises to you; they sing praises to your name." (Psa 66:1-4 ESV).
Simon Tarypally,
Hyderabad Ecclesia, India