January 2, 2022
God is Listening When We Talk
Do we reflect on the great things God has done for us, and do we glorify God and esteem his name by talking about those things to each other?
By RICHARD MORGAN

Read Time:
3 minutes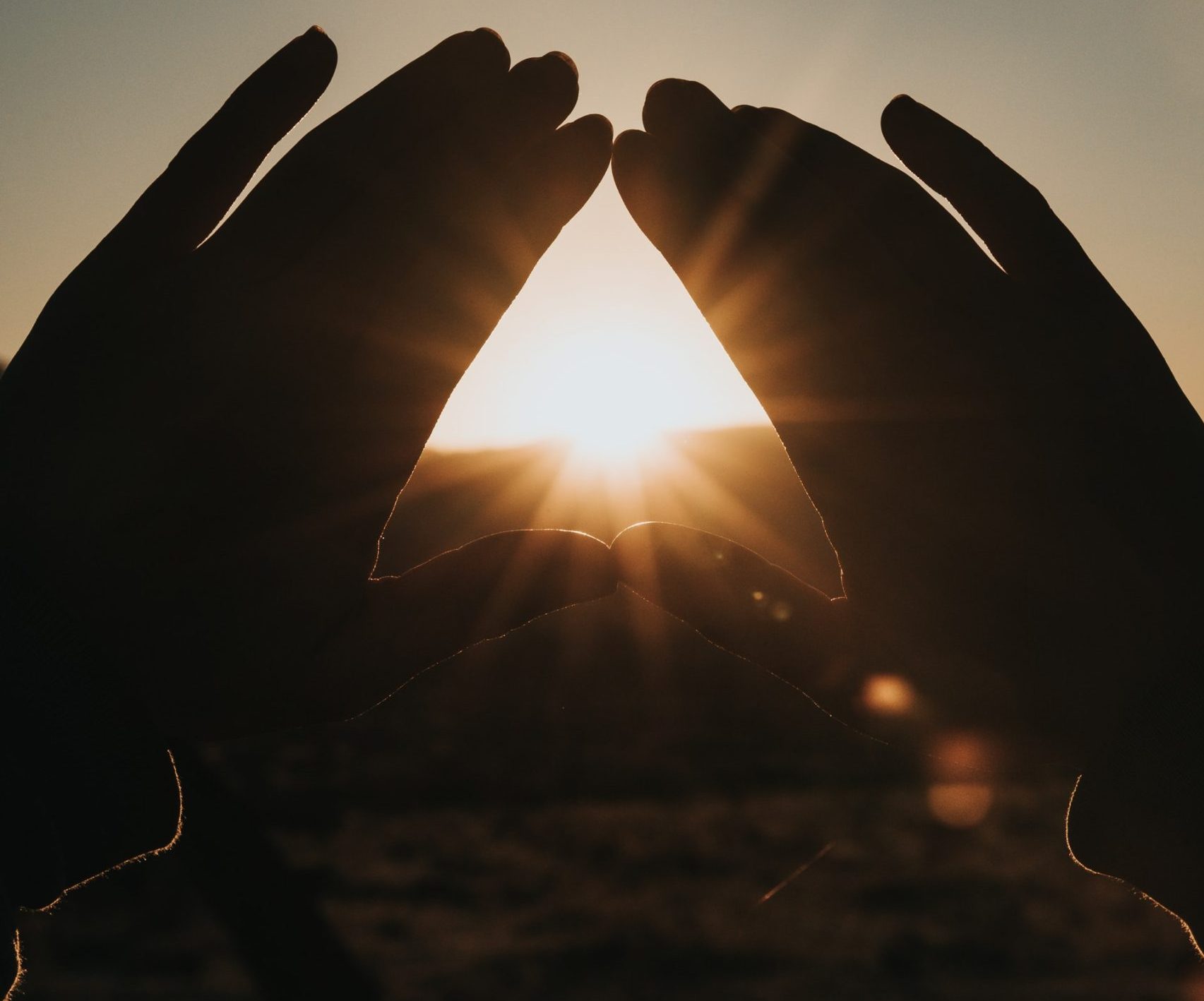 There's an encouraging section at the end of Malachi 3 where "those who feared the Lord spoke with one another" (v16). We aren't told what they talked about, but "The Lord paid attention and heard them, and a book of remembrance was written before him of those who feared the Lord and esteemed his name."
What an amazing thought! When we talk to one another, brothers and sisters in Christ, and that talk is an expression of our reverence for God and his name, God is listening.
Talk is an expression of our reverence for God
In fact, God values this so much the prophet goes on to record, "They shall be mine, says the Lord of hosts, in the day when I make up my treasured possession" (v17). It's a reciprocal relationship where we value God, and he values us. It's what distinguishes "between the righteous and the wicked, between one who serves God and one who does not serve him" (v18).
The context in Malachi provides us with the contrast. In chapter 1, we find out the priests of the day "despise my name" (v6). In the same verse, God asks, "where is my fear?" We find out, it's not that the people weren't going to the temple and offering sacrifices, but they showed that they didn't value God with what they were doing.
The rest of chapter 1 records how they were offering "blind animals in sacrifice" (v8) and how their worship had become "a weariness" (v13). They were just going through the motions.
What do you talk about with your family and brothers and sisters in Christ? Do you esteem God's name or despise it? God's name is his reputation – or as the psalmist puts it, "The Lord has done great things for us; we are glad." (Psa. 126:3).
Are we glad? Do we reflect on the great things God has done for us, and do we glorify God and esteem his name by talking about those things to each other?
Malachi's prophecy is based on the book of Nehemiah and how the people had started so well in making a covenant to serve God but had broken every aspect of that covenant. If you read Nehemiah 9, you'll see what led up to them making the covenant. It's a chapter in which they talk about what great things God had done for them throughout their national history, despite their waywardness.
God was always faithful to them and brought them out of the messes they created for themselves. The same is true for us. Look back at your life. Despite everything, you're still here, still on the road to the Kingdom, still a son or daughter of God. He will always be faithful to his children, but in Malachi 2, the prophet records how, in return, they were faithless towards God.
One of the things the people say in Nehemiah 9 is,
"Now, therefore, our God, the great, the mighty, and the awesome God, who keeps covenant and steadfast love, let not all the hardship seem little to you that has come upon us" (v32).
Look at how they address God and reflect on his faithfulness. Interestingly that word "hardship" is translated from a Hebrew word used to describe great difficulties, like the things listed in Nehemiah 9, slavery, plagues and wilderness wanderings. Yet Malachi uses it to show the attitude of the people who found  going to the temple, this same word, translated in the verse, a "weariness."
What Malachi is pointing out, is the people were so disinterested in worshiping God, they found going to the temple a terrible hardship. God is with us in our deepest times of hardship because he values us. When times are good, do we value God? Or do we find having to get up early on Sunday morning to go to meeting, to meet with each other and talk to each other, a hardship?
There's a warning connected with the people's attitude in Malachi 1. In verse 5, the prophet says,
"Your own eyes shall see this, and you shall say, 'Great is the Lord beyond the border of Israel!'"
It's like the parables Jesus told about those invited to the wedding feast where the guests were too busy buying a cow or working their field to attend. Other people were found to replace them because they didn't value what was offered. Here, the prophet says that God will be esteemed – but beyond the border of Israel. The theme continues in verse 11,
"For from the rising of the sun to its setting my name will be great among the nations, and in every place incense will be offered to my name, and a pure offering. For my name will be great among the nations, says the Lord of hosts."
God values us. We're his treasured possession. Do we reciprocate that or consider it all a weariness?
Do we talk to one another about how great our God is and what great things he has done for us? Do we remind one another of how God has worked in our lives like the people in Nehemiah 9? Do we value those times we can talk to each other about these things?
We've experienced times during the pandemic where we haven't been able to meet together. But now, most of us can. God has been with us throughout this whole time. Yet, how easily we can lack gratitude by our attitude towards our ability to meet together. We complain about having to wear a mask or how much easier it was when we could roll out of bed and watch everything on Zoom.
The pandemic has been something of a hardship for us. Let's not say meeting together and talking to one another about what great things God has done for us is a hardship too. So, let's get together and talk about the things of God with reverence and respect, knowing that he is listening.
Richard Morgan