July 23, 2022
Let Us Hear the Conclusion of the Whole Matter
Before we get to the conclusion, let's go back to the beginning. The Tidings Committee annually works to decide on a theme for a Special Issue as a combined July/August issue. This year the theme selected was "Contemporary Issues." 
By  ALAN MARKWITH

Read Time:
6 minutes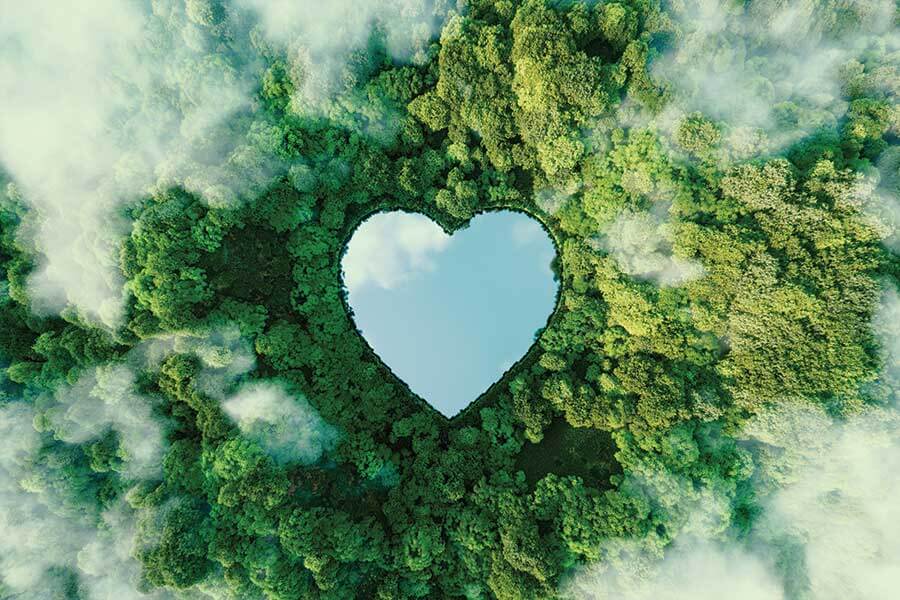 We chose to address this theme by looking at root causes that lead to serious contemporary issues that can endanger our salvation. Those root causes are identified in Ezekiel 16, as Bro. Bill Link referenced in his introductory article. With that foundation laid, the focus was then brought to some issues under the category "abominations," which is a serious word according to our Heavenly Father.
While the theme is Contemporary Issues, we reflected on Ecclesiastes 1:9, "What has been is what will be, and what has been done is what will be done; there is nothing new under the sun." Our biggest issues today are what have always been those things that are represented within our flesh. 
For the good that I would I do not: but the evil which I would not, that I do. Now if I do that I would not, it is no more I that do it, but sin that dwelleth in me. I find then a law, that, when I would do good, evil is present with me. For I delight in the law of God after the inward man: but I see another law in my members, warring against the law of my mind, and bringing me into captivity to the law of sin which is in my members. O wretched man that I am! who shall deliver me from the body of this death? I thank God through Jesus Christ our Lord. So then with the mind I myself serve the law of God; but with the flesh the law of sin. (Rom 7:18 – 25)
Where do we go from here? Within this efficiency of just twenty-three words, there is the richness of meaning. "Let us hear the conclusion of the whole matter: Fear God, and keep his commandments: for this is the whole duty of man." (Eccl 12:13-14).
Fear God
While one of the criminals crucified with Christ hurled insults at him, the other criminal responded to him, "Don't you fear God?" It is here I want to ask you to make a note to yourself to read Proverbs 2, at a time convenient for you.
God has given us the power to choose.
In that chapter, you will see the fear of the LORD. You will see the wisdom of God, His righteousness, what He wants and expects from us, and what we need to do to meet those expectations. By the end of that chapter, the fear of the Lord is seen in His goodness and severity, how we must be awed by Him because of the good He wants for us, and yet understand the terror of the LORD if we are disobedient according to His righteousness and justice.
Fearing God is made up of blessings and curses, "Behold, I have set before you this day life and good, and death and evil." (Deut 30:15). Only God can set this kind of choice before us, but He has given us the power to choose. The criminal on the cross next to Christ appreciated the fear of God. He discerned right and wrong clearly. 
Just two chapters forward from our theme chapter is Ezekiel 18:32 (NASB) where God declares, "'For I have no pleasure in the death of one who dies,'" says the Lord GOD. 'Therefore, turn and live!'"
What God wants is for us to know Him and His Son, the Lord Jesus Christ. But not just in an intellectual way. "Now this is eternal life—that they know you, the only true God, and Jesus Christ, whom you sent." (John 17:3 NET) The notes in the NET version highlight for us that this "eternal life" is not just unending life of prolonged duration. Rather it is a quality of life, derived from a relationship with God. Having eternal life is herein defined as being in a relationship with the Father, the one true God, and Jesus Christ whom the Father sent. For John, this knowledge is not intellectual but relational. It involves being in a relationship.
Fearing God, and knowing God, is accomplished in keeping His commandments. "For this is the love of God, that we keep His commandments; and His commandments are not burdensome." (I John 5:3).
Keep His Commandments
This brings us to the second part, "and keep his commandments." Do we need to ask which commandments, as did the wealthy man that came to Jesus? He asked what he must do to inherit eternal life? Jesus responded: "Keep the commandments." The wealthy man replied, "Which?" Or, in a separate incident, the lawyer asked what the greatest commandment is. Jesus replied; 
You shall love the Lord your God with all your heart and with all your soul and with all your mind.

 

This is the great and first commandment.

 

And a second is like it: You shall love your neighbor as yourself.

 

On these two commandments depend all the Law and the Prophets. (Matt 22:37-40).
So, it comes down to this simple question, brothers, sisters, and friends, young and old. Are we up to the task? I believe every contemporary issue we face can be dealt with rightly when we fully appreciate what these two commandments are saying. They are not just sayings. They are commandments. 
When we love God with the intensity of this commandment,
"with ALL your heart, with ALL your soul, and with ALL your mind,"
the issues of life are put into perspective, and we are then equipped to handle them.
We are able to overcome what needs to be overcome, to put into balance what is unbalanced. When we know God in the way He revealed himself to Moses in the mountain, we can then understand when the wrath of God was about to be executed upon the children of Israel for not trusting Him. Entering the promised land, Moses fully realized the power of God was not wrapped up in His might, His strength, but in His character that He had revealed. 
And now, I beseech thee, let the power of my Lord be great, according as thou hast spoken, saying, The LORD is long-suffering, and of great mercy, forgiving iniquity and transgression, and by no means clearing the guilty, visiting the iniquity of the fathers upon the children unto the third and fourth generation.

 

Pardon, I beseech thee, the iniquity of this people according unto the greatness of thy mercy, and as thou hast forgiven this people, from Egypt even until now.

(Num 14:17-19).
You have read our articles centered around some very fundamental risk factors, or root causes of sin. If we, as a people of God in Christ, can get those things right, fighting off pride, not being focused on our fulness, being willing to work, and extending ourselves to the poor and needy, these abominations will not arise. They will be fought off and not take root in our lives. By managing these root causes, many other contemporary issues we didn't cover could be more easily addressed. 
For a long time, I thought that James 1 described two actions to achieve "pure religion." 
Pure religion and undefiled before God and the Father is this, To visit the fatherless and widows in their affliction, and to keep himself unspotted from the world." (Jas 1:27). 
Then I noticed that the "and" was in italics, signifying it was not necessarily in the original text. What a wonderful guide this becomes for us. If we want to "keep ourselves unspotted from the world," let us be busy visiting (caring for) "the fatherless and the widows" (those most vulnerable and in need) "in their affliction." By following this pattern, we can be better positioned to work through any issue as it comes up in life and bring it into proper perspective.
The handling of life's contemporary issues is wrapped up in John 3:21, "But he that doeth truth cometh to the light, that his deeds may be made manifest, that they are wrought in God." Let's be sure as we work through the issues of our day that we do so by "doing truth." Truth, but not merely truth as spoken. The truth of an idea, reality, sincerity, truth in the moral sphere. To exemplify truth in this life, to express the form of truth in one's habits of thought and modes of living. 
Therefore be imitators of God, as beloved children. And walk in love, as Christ loved us and gave himself up for us, a fragrant offering and sacrifice to God. (Eph 5:1-2 ESV).
Jesus said, "You call me Teacher and Lord, and you are right, for so I am. If I then, your Lord and Teacher, have washed your feet, you also ought to wash one another's feet. For I have given you an example, that you also should do just as I have done to you. Truly, truly, I say to you, a servant is not greater than his master, nor is a messenger greater than the one who sent him.  If you know these things, blessed are you if you do them." (John 13:13-17 ESV).
 Alan Markwith,
(Hamilton Greenaway Ecclesia, ON)