July 25, 2021
Life Not as Planned: From the Outside Looking In
What if some of these trials happen to members of your family? Could your faith sustain you through ?
By ALAN MARKWITH

Read Time:
5 minutes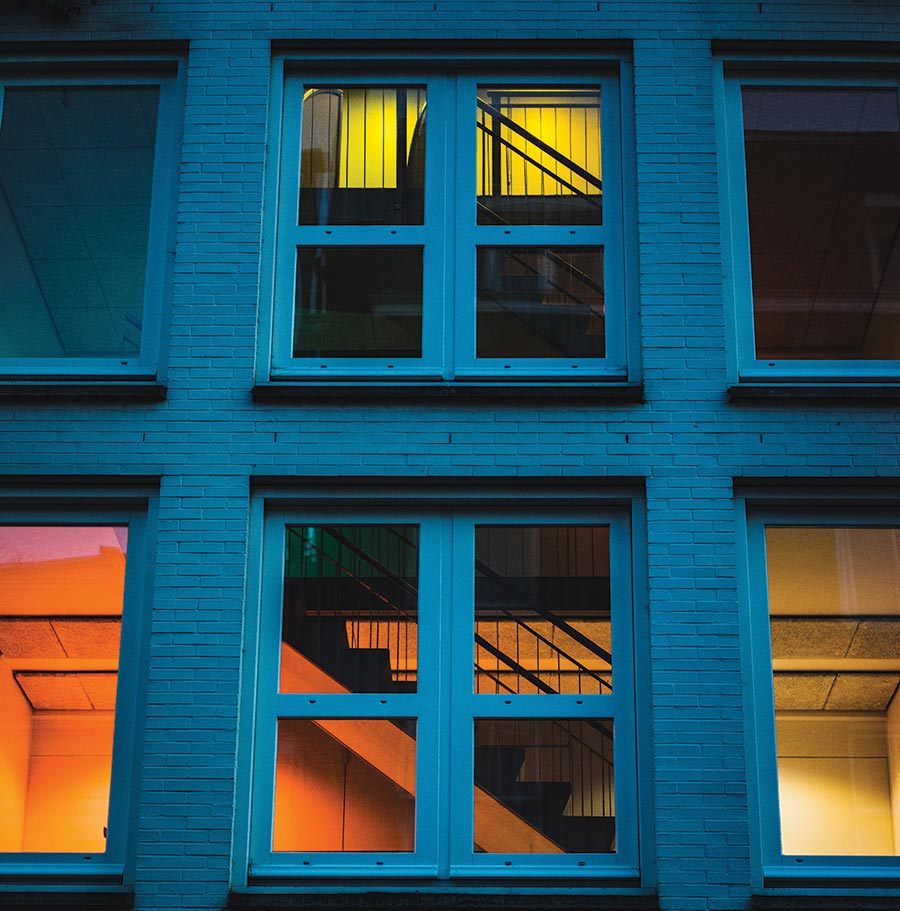 Joseph woke up one day, and his father asked him to find his brothers. Life up to that point had gone well for him. Yes, he most likely knew that his brothers were aware he was their father's favorite, something a parent should never even give the appearance of. Despite this, it was a good life for Joseph.
His expectation would have been for a relatively normal life: grow up, get married, raise a family. He would eventually have some flocks of his own to raise, generally a nice, normal life. But then the day came when he caught up to his brothers, and their jealousy overtook them, and they cast him into a pit.
Maybe Joseph overheard them saying they intended to kill him and tell their father that a wild animal did it. Joseph's life, as planned, had just taken a dramatic turn. He probably didn't know Rueben had had a change of heart and planned to rescue him. However, before Rueben could enact his rescue plan, his other brothers saw a caravan of Midianites, so instead of killing him, they sold him off as a slave.
We know about his roller-coaster life from then on. In Potiphar's house, as a servant, he became highly trusted with good reason. He was a faithful young man; he trusted God and worked as "unto the Lord." The next twist in Joseph's life plan was being falsely accused by Potiphar's wife of attacking her when she was the guilty one.
The sad part is that he was deceitfully charged because he refused to sin. He was then thrown into prison. The Genesis record doesn't give us the full sense of what prison life was like for Joseph. However, Psalm 105:17-19 gives us a better appreciation for his misery: "Whose feet they hurt with fetters: he was laid in iron."
Prisons then were cold, dark and dirty places. We know the end of the story of Joseph, how God eventually lifted him out of that prison and raised him to become second unto Pharaoh. From this position, he helped save his father and the brothers who had betrayed him from a deadly famine.
Joseph's faith in God was so strong, so deep, that no matter what came at him, he kept trusting God. He didn't know from day to day what would come next but took each day as it came, waiting on the LORD for deliverance.
"Therefore do not be anxious about tomorrow, for tomorrow will be anxious for itself. Sufficient for the day is its own trouble." (Matt 6:34 ESV).
So, what about your life plan? Do you, like Joseph, expect a normal life? Are you ready for it to be turned upside down? What do you do when it is? Joseph is just one example. Solomon tells us,
"It is better to go to a house of mourning than to go to a house of feasting, for death is the destiny of everyone; the living should take this to heart." (Eccl 7:2 NIV)
No one wants to dwell on the negative and the what-ifs in life that may never happen, but consider these scenarios:
What if you cannot find a spouse in the faith? (See article: "On Being Single.")
What if life dealt you several miscarriages with uncertainty if you would ever have children. (See article: "Life Not Planned: From the Inside Looking Out.")
What about the brother or sister whose spouse dies suddenly due to illness or accident?
Or the sudden loss of your job in a tight job market with a young family to provide for?
Or an act of infidelity on the part of a spouse?
What if you are in a serious car accident and most of what you hoped for could no longer be realized because of your injuries?
What if someone you loved, a parent, child or spouse, walked away from the Truth?
What if an illness comes upon you and you are so overcome that all your life plans just stop?
What if some of these trials happen to members of your family? What if your situation were like Joseph's, with multiple events happening in sequence? Could your faith sustain you through such incidents?
it is not a sin to be overwhelmed
All the items from the list above are real-life events that have happened and are happening to young, baptized brothers and sisters today. For each one of these, there is heartbreaking pain that shakes you at your core. What is one to do? Any one of the example events above can truly be overwhelming. It is important first to realize it is not a sin to be overwhelmed.
The Psalmist wrote:
Fearfulness and trembling are come upon me, and horror hath overwhelmed me. (Psa 55:5 KJV).
My spirit is overwhelmed within me: my heart within me is desolate… Hear me speedily, O Lord my spirit faileth; hide not thy face from me, lest I be like unto them that go down into the pit. (Psa 143:4, 7 KJV).
These are tangible feelings and emotions in the face of real-life events. What is also true is that when you are going through events that change your life plan, it is likely that most of those around you, even some close to you, may not really understand the depth of the pain you are experiencing.
I know I cannot fully appreciate what Joseph went through in his young life.
I could, however, see and feel the heartache in my daughter as she wanted so desperately to understand "Why?" after each miscarriage, as she wrote in her article. Neither was this in the life plan that Nancy-Jean and I saw for Alisa. Her pain was our pain. Her sorrow was our sorrow.
No one had control, just as nothing was in Joseph's control as he went from being a favored child to a slave, with no rights, no freedom. But we are told, "The Lord was with Joseph." (Gen 39:2). And he will be with you and all those who suffer.
As I try to picture his situation, I tend to think that, although written years later in the time of David, the message of this verse would have been a part of Joseph's cry:
"Cause me to hear thy loving kindness in the morning; for in thee do I trust: cause me to know the way wherein I should walk: for I lift up my soul unto thee." (Psa 143:8).
Some may know of Sis. Diane Grandchamp, who fell asleep in the Lord in 2015 at age 73. For those who knew her, I need to say no more than her name. Sis. Diane was born with Muscular Dystrophy and by about 33 years old, she became homebound. For the next 40 years of her life, she was on a ventilator.
This was not the life she would have planned for herself. However, despite her situation, she was an inspiration to all who knew her. She enjoyed life to the fullest. "How can this be?" you might ask. I only met Sis. Diane once, but that occasion genuinely changed how I look at life.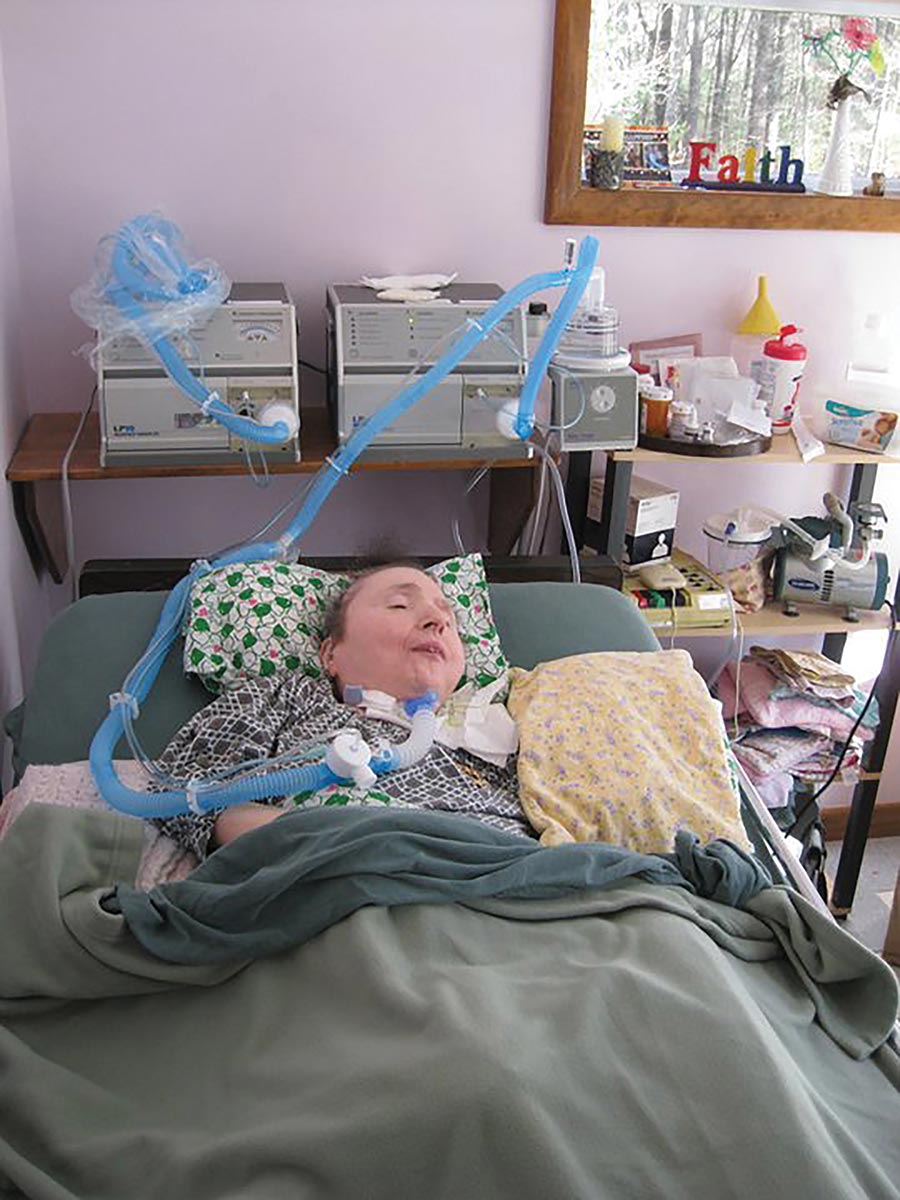 I was attending the Eastern Bible School and Bro. Peter King, who was speaking that year, asked if I would like to go with him to see a friend. I did not know anything about this sister or her condition or situation until I walked into her room. It is hard to put into words my feelings at that moment.
Bro. Peter broke the ice as he went in and sat beside her bed, and they began to chat. This sister, as she lay there, where she had been for years, began encouraging Bro. Peter to stay strong in the faith. She then welcomed me, and I began to see, not a bedridden invalid, but a sister sharp of mind and particularly strong in her faith. She wanted the Kingdom in a way that, up until that point, I did not really appreciate.
What I came to find out was that she shared her faith almost daily with many young and old visitors, encouraging them to trust God. This is not to say she didn't have her own times of darkness in her moments alone. This was certainly not the life she planned, but she understood more than most people that it was not her plan that was important, but rather God's plan.
What a marvelous example she is to all of us! I want each of you to know you are not alone when life goes in a different direction than planned. God sees. God hears. God sent his only begotten son who died for you and for me so we can be part of his plan, the plan that has no deviations. Stay strong.
"Don't worry about anything; instead, pray about everything. Tell God what you need, and thank him for all he has done. Then you will experience God's peace, which exceeds anything we can understand. His peace will guard your hearts and minds as you live in Christ Jesus." (Phil 4:6-7 NLT).
Alan Markwith,
Hamilton Greenaway, ON