July 25, 2021
Making Important Life Decisions
Young adulthood is a time of great potential.
By BILL AND CAROL LINK

Read Time:
3 minutes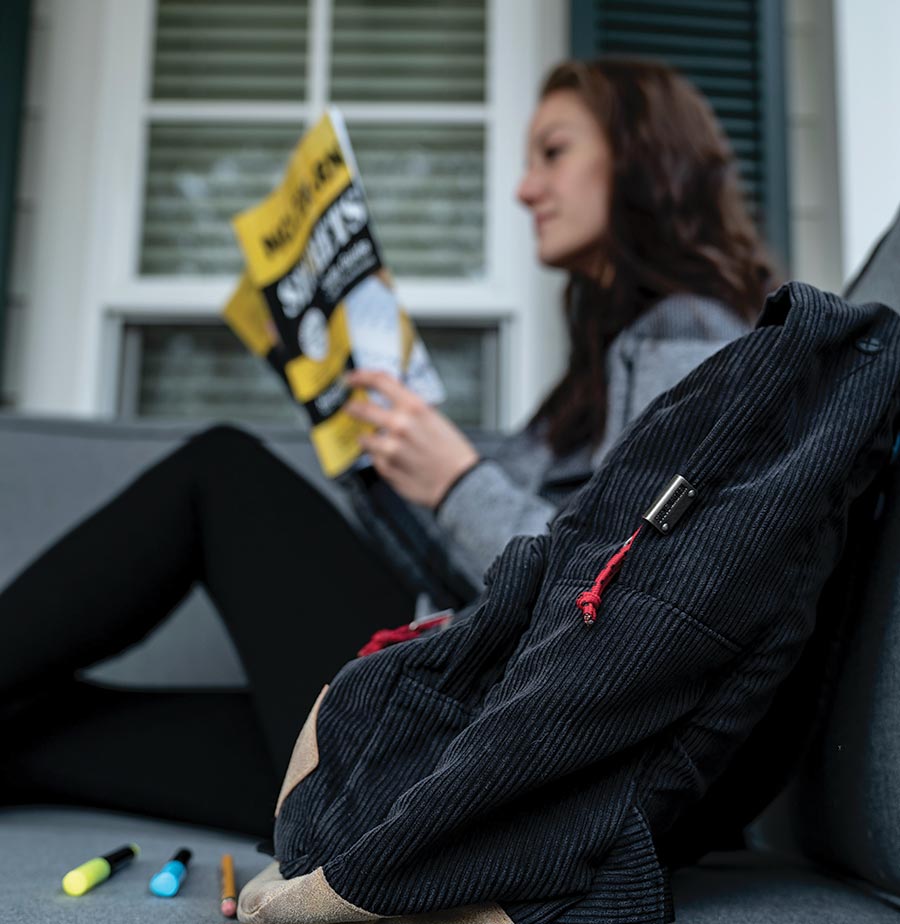 A number of years ago we compiled a college advisory list to inform Christadelphian young people about the location of colleges and universities in proximity to ecclesias in the United States. Although not updated recently, the idea was and is to encourage those choosing to go to college to choose active ecclesial involvement as well. Fellowship deprivation at any stage of life is spiritually harmful and especially so at the crossroads of youth.
Young adulthood is a time of great potential. The college years can be a time of profound personal development, propelling one into a lifetime of service to Christ. It can be a time when minds are sharpened and skills are honed, equipping them to present the gospel to others with confidence.
It can also be a time of crippling personal struggle, when hope falters and the fire of faith burns low. If at all possible, choose a college where there are other Christadelphians, either staff or students.
Young adulthood is a time of great potential.
Some of the greatest joys possible in your spiritual life will be to associate with others who are like-minded in this most exciting and stimulating period of your life.
Parents plan for their child's future from birth. For a Christadelphian family, preparation is made with the Kingdom in view.
Our distinctive Scriptural values give our children the foundation for their future. Spiritual preparedness helps them in every way, including academic preparedness. Youth seminars and websites have been developed to help young people face the challenge of living in a godless society.
Transitioning from home to the potentially toxic environment of college and the larger world is a significant watershed in a young person's life. If you have been raised in a Christ-centered home, you have the foundation and framework from which to build a solid life.
From a child you have been taught to love God, to pray and to have J-O-Y by putting Jesus first, others next and yourself last. You have learned the first principles of faith:
"Be not conformed to this world: but be ye transformed by the renewing of your mind, that ye may prove what is that good, and acceptable, and perfect, will of God." (Rom 12:2).
It is time to prove the worth of all you've learned. And if you have had a troubled family life, now is the time for God-guided change so that you can move forward. "Acknowledge Him and He will direct your paths." (Prov 3:6).
Be honest with yourself. Have you had a good education in the Truth? What can you do to up the ante in your spiritual life?
We often hear our inner voice saying, "God has forgotten, He's not looking and He will never see." (Psa 10:11). There will be times and circumstances, often influenced by the people we're with, when this inner voice is loudest. What does it take to shout down the voice of doubt?
Holding yourself accountable is the first step.
Talk to close friends in the Truth and your parents.
Seek fellowship in the ecclesia so that you remember the one who is "the way, the truth and the life."
If you have not been baptized, this needs to be the subject of your most honest inner dialogue. Baptism is the anchor decision. We have "a sure and steadfast anchor of the soul, a hope that enters into the inner place." (Heb 6:19 ESV).
Choose to be an ambassador for Christ, the greatest career choice possible. Hundreds of people have come into the truth because a classmate spoke up!

The message of the gospel is powerful. Speak about it and you will be blessed with stronger faith!

Make college the time when your mind is sharpened, and your skills honed to preach the word with confidence in season and out of season. (2 Tim 4:2).
Be part of the ecclesia. The ecclesia will welcome you when you relocate for school. You'll get invitations to lunch after meeting and rides, maybe even the offer of room and board. Let this receptiveness and generosity flow in both directions. You have decided that a college near an ecclesia is your number one priority; take the plunge and be involved.
Develop your gifts. College is about increasing your ability to serve God and your neighbor. True? Can developing the power to reason give glory to God? Yes, when developed with humility! "As every man hath received the gift, even so minister the same one to another, as good stewards of the manifold grace of God…that God in all things may be glorified." (1 Pet 4:10-11).
Encountering different viewpoints is not to be feared. Critical thinking can train us to "rightly divide the word of truth." (2 Tim 2:15).
You are equipped to do what is right, to be valiant for the Truth!
Bill and Carol Link,
Baltimore, MD