July 25, 2021
Personal Prayer Can Be Hard…Why?
Have you ever been asked: "Are you praying often?" My friends and I were recently asked this question during a Bible class. Most of us responded: "Not as much as we would like to."
By JOSHUA BUDNEY

Read Time:
7 minutes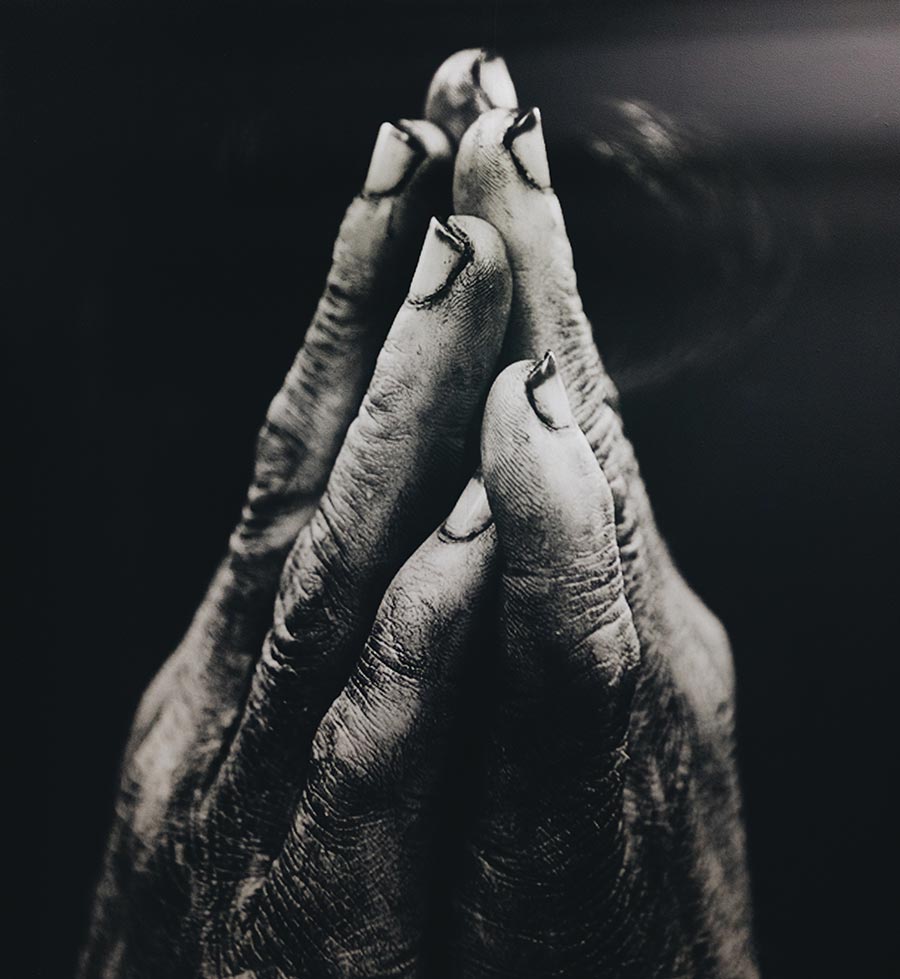 Prayer is not always easy. Everyone goes through rough patches in their prayer life with God. But why is that the case? On paper, prayer should be the easiest thing in the world. It should be our go-to action when we are happy about something or when we are thankful! The only thing prayer requires of us is that we turn our attention and focus on God and communicate with Him.
A prayer doesn't have to be long or planned. It does not even have to be spoken.
"Rejoice always, pray without ceasing, give thanks in all circumstances; for this is the will of God in Christ Jesus for you." (1 Thess 5:16-18).
The Bible tells us "to pray without ceasing." I understand this means prayer should be an ongoing conversation with God throughout our day. Think of this type of praying as a dialog connecting us to God as things come along during the day. Instead of prayer requiring an opening, a body and a closing, this type of prayer has us keeping God in our consciousness. In other words, it means to go about our days in a continuous presence with God. This is a beautiful thought. How wonderful is it to serve a God who wants to be with us, guiding and comforting us always? And yet, despite this, prayer can still be something that we neglect. But why?
I've come up with three primary reasons why prayer can be difficult. Of course, this is not an exhaustive list and descriptive of everyone's prayer life; relationships with God and mental hurdles are different. Recognizing what challenges we face in our prayer lives will allow us to strengthen our relationship with God and make prayer a more constant part of our lives.
Prayer and Our Relationship With God
I believe the first reason our prayer life can go through low points is that the quantity and quality of our prayers are synonymous with our overall relationship with God. If we become distracted in our lives and put God to the side, our prayers become less frequent and less meaningful. Conversely, if we are praying consistently and with purpose, our connection with God is likely stronger. The two go hand-in-hand.
Think of our relationship with God as the same as one with a friend who lives far away. Long-distance friendships take a fair amount of work and effort to maintain. You must be deliberate to stay in touch, make time for each other and find time to talk. Periodically we can get busy and fall out of touch with people we love. Have you ever found it hard to text or call someone you haven't spoken to in a while?
Well, the same is true of our relationship with God. If we don't intentionally make time to talk, we can lose touch. Additionally, it is essential we read His word consistently to find guidance and responses to the things we pray for. Always remember that even if we lose touch, God is never far away. And while it can be challenging to rekindle a friendship, with God it is always worth it!

Uncomfortable Subjects and Situations
Have you ever not wanted to pray for something or someone? Situations can arise that we don't want to discuss with God or feel too ashamed to pray about.
First, let's consider difficult prayers made for others. We can sometimes find it challenging to pray for others if they've wronged us. A Biblical example of this is how the prophet Jonah burned with hatred for the people of Nineveh. God called on Jonah to preach to the Ninevites and lead them to repentance. But Jonah severely resisted this calling because he did not want to see God's salvation reach Israel's enemies. The Assyrians were notoriously cruel and committed all sorts of gruesome atrocities.
Nonetheless, they were still children of God and needed a chance to repent. We can feel the same as Jonah did. If somebody, especially a member of the ecclesia, hurts us, it can be all-too easy to hold a grudge and develop resentment.
Think of our relationship with God as the same as one with a friend who lives far away. Long-distance friendships take a fair amount of work and effort to maintain…In his teaching, Jesus makes it clear that we are to extend compassion, prayer and love to those we may instinctively want to despise.
But I say to you, love your enemies and pray for those who persecute you, so that you may be sons of your Father who is in heaven. For he makes his sun rise on the evil and on the good and sends rain on the just and on the unjust. (Matt 5:44-45).
Take an extra second and consider what it means to pray for our enemies. These are people who may have hurt us intentionally. Our enemies include those we cannot stand to be around. They may be people who make us frustrated and angry.
In Jonah's case, God called on him to preach and pray for a group of people known for bone-chilling brutality. However, Jonah's mission was to preach repentance to a nation that had shocking and disgusting sins. God held a compassionate and merciful attitude towards the Ninevites, and we must show this same love and care towards those we don't get along with.
Now, let's consider another sinner that we should not hesitate to pray for: ourselves. Praying for forgiveness or help for ourselves can be difficult! I find it hard to ask God for forgiveness for a repetitive sin. It's challenging to make a mistake over and over and then ask for forgiveness again… and again. Nevertheless, the Bible gives us complete confidence that God wants to forgive us and will not forsake us! David writes:
I acknowledged my sin to you, and I did not cover my iniquity; I said, "I will confess my transgressions to the LORD," and you forgave the iniquity of my sin. (Psa 32:5).
As far as the east is from the west, so far does he remove our transgressions from us. As a father shows compassion to his children, so the LORD shows compassion to those who fear him. (Psa 103:12-13).
If you ever are in doubt about God's love and forgiveness toward us, I cannot recommend that you read Psalm 103 too many times! Even though we may be exhausted by our own sins and feel ashamed to confess them to God, I promise He is ready and willing to forgive us. If we confess our sins and strive to do better, He has promised to be with us no matter how much we fail.
Is God Listening?
Have you ever felt discouraged because it feels like God is not listening to you? That your prayer conversation feels one-sided? Well, you are not alone. Almost everyone has experienced frustration and doubt when we feel God is not listening to our prayers.
I have experienced times like this. Times when I just felt so disconnected, and I stopped seeing God's hand in my life. I'm going to be honest; I don't have a magic answer for you, and I don't believe anyone really does. However, if you are experiencing doubt and frustration right now, I promise you it gets better! Scripture gives us wonderful reassurance that God hears our prayers, even if his responses are not on our timetable.
When the righteous cry for help, the LORD hears and delivers them out of all their troubles. The LORD is near to the brokenhearted and saves the crushed in spirit. (Psa 34:17-18).
We can trust that God hears our prayers and that He knows what is best for us.
And this is the confidence that we have toward him, that if we ask anything according to his will he hears us. And if we know that he hears us in whatever we ask, we know that we have the requests that we have asked of him. (1 John 5:14-15).
These verses affirm we can be confident that God hears us when we ask anything according to His will. To understand what this means, I think we must ask ourselves some questions. What are we asking from God? More importantly, why are we asking God for it? We need to reflect and determine if we are asking for something for the right reasons.
One practical thing that has genuinely helped me see the power of prayer in my life is writing down what I pray for. This is a valuable practice because we can look back and clearly see the things that He has answered and the things that worked out differently than we expected!
Additionally, we must always remember to be thankful to God! It is quite easy to ask for something in a time of need and then forget all about it. Instead, we should share the beautiful sentiments of David when he wrote:
I will give thanks to the LORD with my whole heart; I will recount all of your wonderful deeds. I will be glad and exult in you; I will sing praise to your name, O Most High. (Psa 9:1-2).
Conclusion
To summarize: prayer can be difficult at times for various reasons. Sometimes it's because we are getting distracted and becoming distanced from God. Sometimes prayer is difficult because we are too ashamed or angry to pray for what we know we need to. Finally, we may be discouraged at times because we feel that God may not be listening, or we may not understand why we're not getting the answer we're looking for.
If you are struggling with any of the things mentioned or something else, I hope you're able to work through it and find the answers you're looking for! I heard something once that has been an incredible source of encouragement during times of uncertainty:
If we hold on to the things that we know to be true, despite the things we don't understand, God will grow our faith!
I wholeheartedly believe this is true. God Bless.
Joshua Budney,
(Meriden, CT)