March 24, 2023
Songs for God's Children – The Making of an Album
All Generations Music believes in the power of passing down messages about God's faithfulness through music from generation to generation
By JESSICA GELINEAU

Read Time:
8 minutes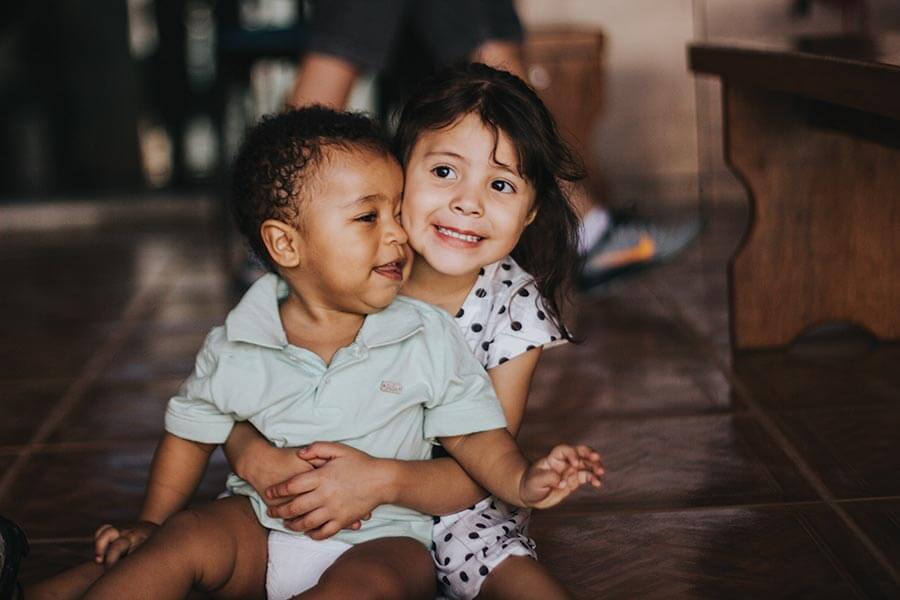 The following conversation was recorded on January 21, 2023, by Bro. Levi Myers (Cambridge, Ontario), who talks with Bro. José Bevia and Sis. Jessica Gelineau about the recently released Christadelphian music album from All Generations Music.
About Psalm 89:1, All Generations Music believes in the power of passing down messages about God's faithfulness through music from generation to generation. The making of this first project involved multiple iterations, and it is hoped the music will appeal to listeners of all ages—all of God's children!
The full interview is featured in the Spring 2023 episode of the Good Christadelphian Music podcast, available on all major streaming platforms.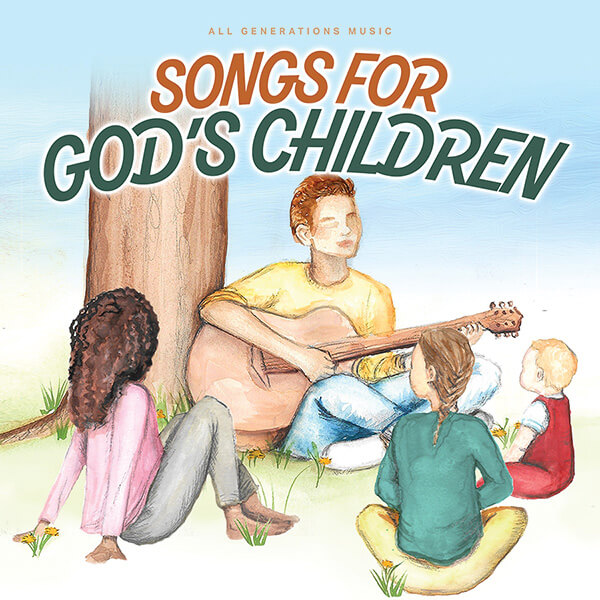 Levi: I am super interested to hear more about your project, Songs for God's Children. To get started, I'll give you both a chance to introduce yourself and your background in music within Christadelphia. Maybe Jess, if you want to start?
Jess: I attend the Simi Hills, California, ecclesia, and I've loved music for as long as I can remember. As a teenager, I was learning piano, and singing at CYC was important to me. I see it as a big part of my spiritual development, becoming closer to God and understanding who God is a bit more through the medium of music. I write a little music–mostly short songs, little praise songs. I love singing with kids. I love their enthusiasm.
Levi: That's awesome. And José, how about you?
José: I've been playing the piano since I was probably three years old. I came to the US from Spain twenty-three years ago. I am a music professor, teaching at two colleges. I am married to the lovely Sis. Maggie Schlageter and we attend the Schooley's Mountain, New Jersey meeting. Since the pandemic, I've been doing many of the WCF recordings, Hymns for Sunday.
Levi: I enjoyed the Hymns for Sunday collections that have come out. So definitely, thanks for your work on that. Jess, maybe you can give us a rundown of the project, Songs for God's Children. I'm excited to hear more about that and how you have come to collaborate.
Jess: Since we were just talking about Hymns for Sunday, this seems like a good time to mention that this album, Songs for God's Children, was made possible by the Williamsburg Christadelphian Foundation (WCF). We are grateful to the WCF donors and the directors for making that happen. When you access Hymns for Sunday on Spotify, Pandora, or other services, you will also find the Songs for God's Children album, under the WCF Music page. Hopefully, there will be others in the future.
Levi: Having listened to the songs, I think they were extremely well produced. And it's funny they're called Songs for God's Children because I enjoyed them as an adult.
Jess: That was intentional! We wanted to pick a name that hinted that the music would be great for kids; yet we also wanted the album, the art, and just the way we were presenting the collection to not be so "kiddish" that adults would be turned off from listening to it. And really, we're all God's children, right?
I'll share what the experience was like on my end. On the album, there are thirteen songs; six of them are original, written by me. And then the others are either traditional or from what we called the "Little Red Sunday School Book".
this album is something I've wanted to put together for a long time
We tried to pull in some of those "oldies" that were important songs to us growing up to build out a whole collection. So, this album is something I've wanted to put together for a long time, but it either wasn't quite the right time, or I didn't have the resources for it. Finally, everything kind of came together.
José: We started in June 2021. And you, Jessica, were pregnant with Mattea.
Jess: That's right! So it was funny timing. My husband, daughter, and I were taking a road trip to New Jersey (where I grew up) in the summer of—well, we actually did it twice, in 2020 and 2021, both right in the middle of the COVID-19 experience. In 2021 we wanted to drive there again and spend time with family and friends.
Maggie, José's wife, is the music programs director at WCF, and she's also one of my best friends. So it was very natural for us to all be having these conversations, and she was the one that eventually said, "Hey, you should just record the songs while you're here this summer," because we were planning on being in New Jersey for about five weeks.
So we knew we would have some time to get together, and José offered to do the recording. We obtained a new microphone to use for that. And at Maggie and José's apartment at the time, they already had a fairly good setup for recording.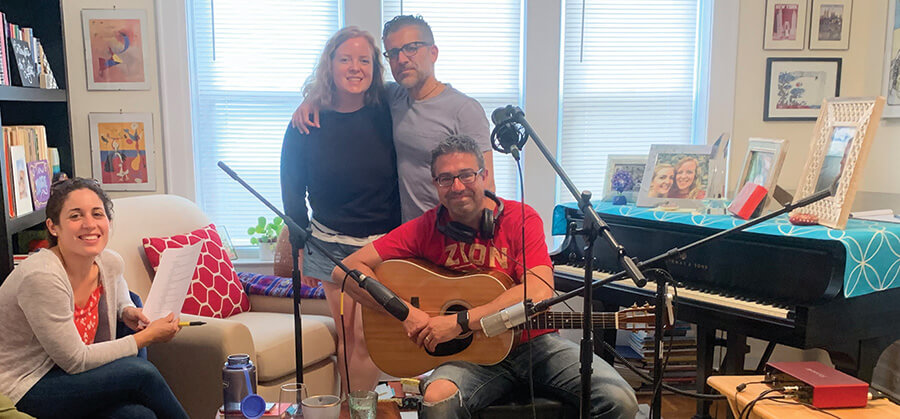 It was a blessing that we could get through as much as we were in that short window of time. Honestly, I felt like God was just giving us the strength and the resources to get through it, because I don't know how we got everything done for 13 tracks within the couple of days that we had set aside. I'm so thankful for that.
José: Levi, thank you for saying that the quality was good because, while our equipment was very good, it was pretty minimal. We had just the piano and the new microphone at home, and I had a couple of older microphones. So all the recording was done at our old apartment, and we started from there, recording the piano parts and the guitars. I think that's what we did first, right?
Jess: Yeah. Piano, guitar, and some vocal tracks. We were focused on June because that was when I would be there. We also got my daughter, Pippa, who turned three that month, on some of the vocals! We had a lot of participation from Bro. Mike and Sis. Sarah Robinson and their family. They have four kids, from oldest to youngest: Melody, Noah, Esther, and Lydia. They were ages 10 down to 2 at the time, and all their voices are featured on the album, as well as Sarah and Mike's vocals and Mike's guitar playing.
José: Our apartment was not that big, and we had everything set up with about eight people just recording and participating, and it was a lot of fun!
Levi: Wow, I love that so much–the fact that the technology we have access to today, with such minimal equipment, can get us these amazing productions.
José: You're absolutely right. It was very minimal, but as you said, technology these days is to the point that you can do it at home, and it sounds professional.
Levi: I'm curious, did much of the song writing happen during recording or had you already completed all of the music, Jess?
Jess: I had already written the tunes; many of them were from 2012, and 2013. I would just write little things for Bible Schools. Listeners will notice that many of the songs are on specific topics you might not easily find another song about.
For example, there was a California Kids' Camp one year where the topic was Elisha, and a friend needed a song to teach young children. And I couldn't think of anything off the top of my head. I was like, "You know, I don't know that I've ever heard of a kid's Bible song about Elisha!" So I wrote the song Elisha, "God is My Salvation" for her.
So many of the songs are like that–written to meet a specific need, or to help kids memorize a verse, a couple of them are taken straight from Scripture. You'll see that when you start listening to the original tracks. They tend to be very subject-specific. And I've just been collecting them.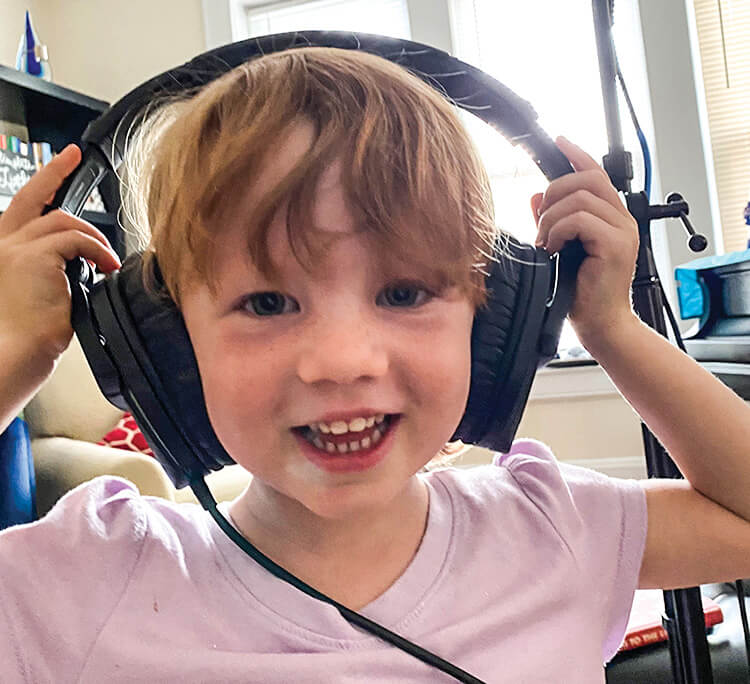 José: We went to the Robinsons' house to capture most of the kids' vocals. That was a lot of fun. We did that in one of their bedrooms and it was a little challenging because that's when I had to work a lot with the children specifically. Obviously, children don't understand the cost of equipment, right?
Levi: Oh no.
José: We were recording together, and I was just telling them, "Kids, we need to be careful with the microphones because they're very expensive." And I told them about this one microphone that's a few thousand dollars. Just sing, try not to touch it.
While I'm working on the computer, the next thing I see is they're pulling on the cables. So yeah, things like that will happen. And then with children, they can't do that much. They can record a few times, and then it might be good or might not be good. And then when you tell them, let's do it again, they get moody.
Levi: And you're starting to question, why are we doing this? I can only imagine trying to record kids. But it all turned out in the end. Looking back, what do you both feel are some things you've learned in putting together an album? You go through this process and make mistakes, so what are some of the things you've learned that might help you next time?
Jess: That's a good question. One thing that was important to me about the project was the collaborative aspect. This is something I could never have done on my own. It was just so much more fun to do it with a team and to be able to bounce ideas off of people. Even determining the right order the songs should go to have a good flow. There was a whole group of us that were involved in those decisions. Going forward, I'd like to bring people in sooner for a future project on all the planning and organization, which I did most of this time.
Levi: I think that's a great point. The collaboration that goes on can be so helpful and productive. Allowing yourself to lean into that and be open to it is something I think is important. I also would suggest that the more people you involve, the better the quality of the end product. That doesn't mean you take all of the advice or suggestions you might get. You still have your vision for the project, but allowing that feedback and creativity can help.
José: We didn't bring this to the conversation, but once we started mixing, and I'm cleaning up things, we did three or maybe four rounds. So the first one was just Maggie and me. I was mixing upstairs, and then Maggie would listen and tell me, do this or do that. Then Jess was part of the conversation, and we did another round with Bro. James DiLiberto and Sis. Aletheia Burney from Australia. They had some great ideas. Because we were listening to the songs regularly it got to a point where I had them memorized.
Those two listened to the song with a fresh perspective. They would find things I could not hear in the mix. For instance, they would say, "Somebody knocked the microphone there. You need to take that off the mix." They were instrumental in the final mix, cleaning up things that were not quite there.
Another thing for next time, maybe I'll create more scores because I'm very much used to reading music. We didn't have any scores for the original tunes, just chord charts. For me, it's easier to have a score to follow and read. Then with the score, if we need to add an instrument,  it's a little easier for me to directly tell them, play this chord here or do it there.
Levi: I think that's good advice from both of you. It's a really beautiful piece of art for our community, and we're all very thankful you and your team have put it together. I'm excited to see what's next for this team.
Jessica Gelineau,
Simi Hills Ecclesia, CA
If anyone is interested in participating in future WCF Music initiatives, please reach out to Maggie Schlageter at mschlageter@wcfoundation.org
You can listen to the Songs for God's Children album on all major streaming platforms like Spotify, Pandora and YouTube. 
Feel free to reach out to Jessica Gelineau at  jessica.r.gelineau@gmail.com for more information about the album, songs, or accompanying resources.
An empty jar,
an angry man,
A proud Syrian captain
with white and blotchy skin,
These problems are not big for God,
Elisha,
God is my salvation!
An excerpt from "Elisha, God is my Salvation!"