April 5, 2022
The Day of my Distress – Prayers for Ukraine
"We are all brothers!" has been a frequent cry of both Russians and Ukrainians. History, ethnicity, culture, and language proves this to be true.
By NATHAN BADGER

Read Time:
2 minutes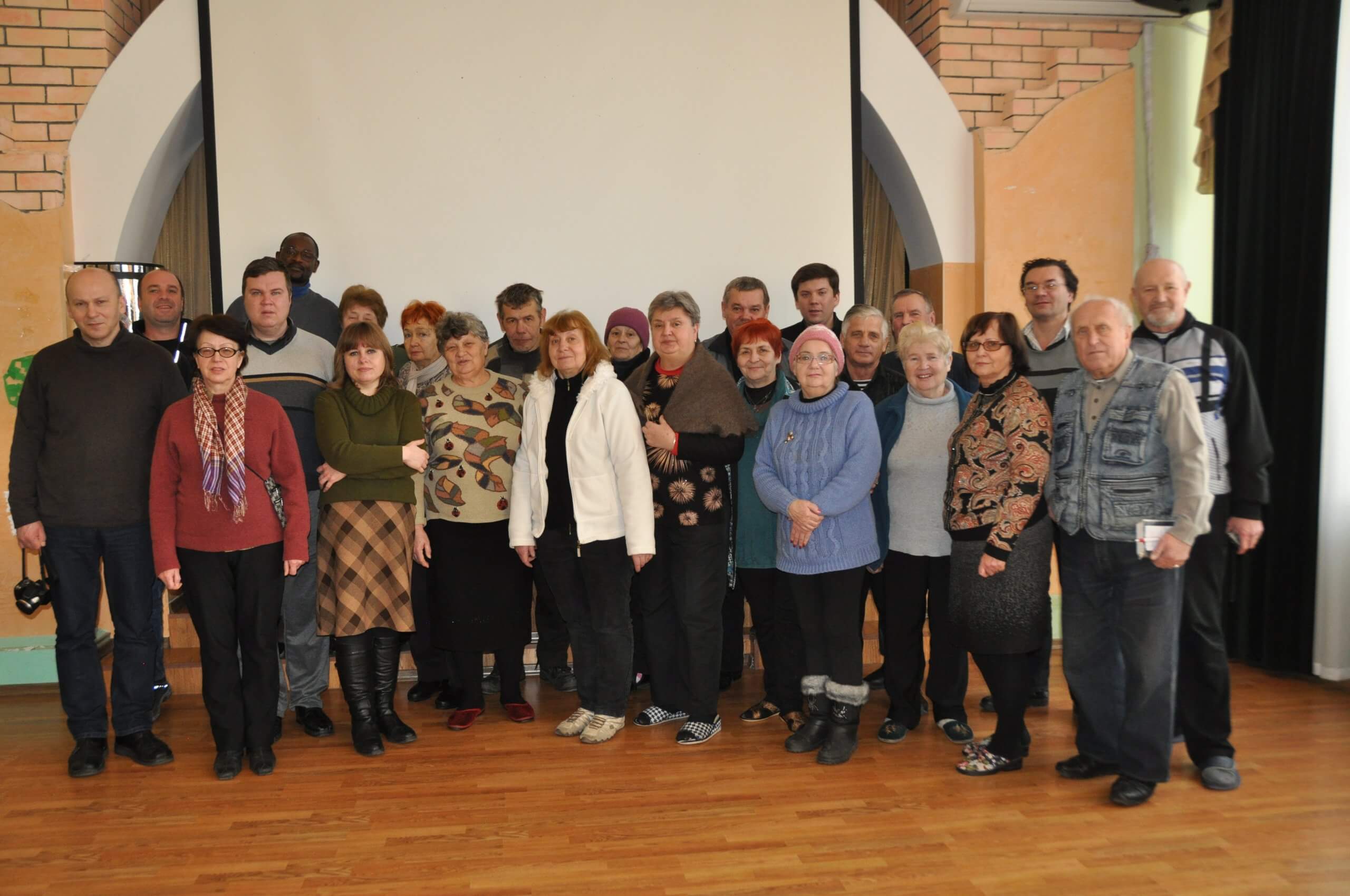 For our brothers and sisters who live in both countries, this connection is galvanized in a common hope of the Gospel. 
When Russia invaded Ukraine on February 24, I shed tears for the brothers and sisters in both countries. Since the fall of the Soviet Union in 1991, both countries have enjoyed ready access to Bibles and a freedom of worship not experienced in decades.
In 2001, I was excited to attend the Russian Bible School near Moscow with my cousin, Sis. Mary Jane Styles (nee Abel). We met a small group of Christadelphians, including young people, who had travelled a long distance from Ukraine. 
Later, in 2015, I was equally thankful to attend the Ukraine Bible School near Kyiv., with Bre. Duncan Heaster (Walton, UK), and David Corbin (Brooklyn, NY). Russia had just invaded eastern Ukraine and taken control of Crimea. There was deep concern for what the future held.
Today, Russian troops are shelling the town of Horenka, where we held the Bible School. Both trips helped me to understand that the Christadelphians in Ukraine are real people and in real danger. My heart breaks for the fear, violence, loss, and shear tragedy they face. Please keep them in your prayers!
We pray that the God of Jacob will "answer them in the day of their distress"
I vividly recall our study of Jacob together at the Kyiv Bible School. We reflected on Jacob's fearful experiences with his brother Esau, both when he escaped for his life to Padan-Aram, and when he faced him again years later near Penuel. Jacob described the latter experience as "the day of my distress (Heb. anguish, tribulation)." (Gen 35:3). Facing his brother was a terrifying experience!
During his own anguish, David echoes the words of Jacob in Psalm 20:1. Later, Jeremiah quotes the same phrase in his Book of Consolation (Jeremiah 30-33), to describe the future troubles of Israel when they are delivered from their captors (Jer 32:7). However, in both cases, the writers also contrast the "day of their distress" with the same, realized hope as Jacob: help, rescue, and future salvation from the LORD.
May we join with the brothers, sisters, and young people in Ukraine as they hold fast to this same Hope while facing their brother. We pray that the God of Jacob will "answer them in the day of their distress" (Gen 35:3), and "hear, defend and send help to thee." (Psa 20:1,2), that they may be "saved out of it" (Jer 30:7).
Nathan Badger,
Cambridge, ON
Article Photo:  2015 Ukraine Bible School near Kyiv – Brethren and Sisters from Ukraine, Poland, Latvia, Canada, and the USA.