October 25, 2022
Two Lives Well Lived
Time takes a great toll on memory. My first trip to Jamaica at age 19 is now two decades behind me.
By CASSIE GIORDANO

Read Time:
4 minutes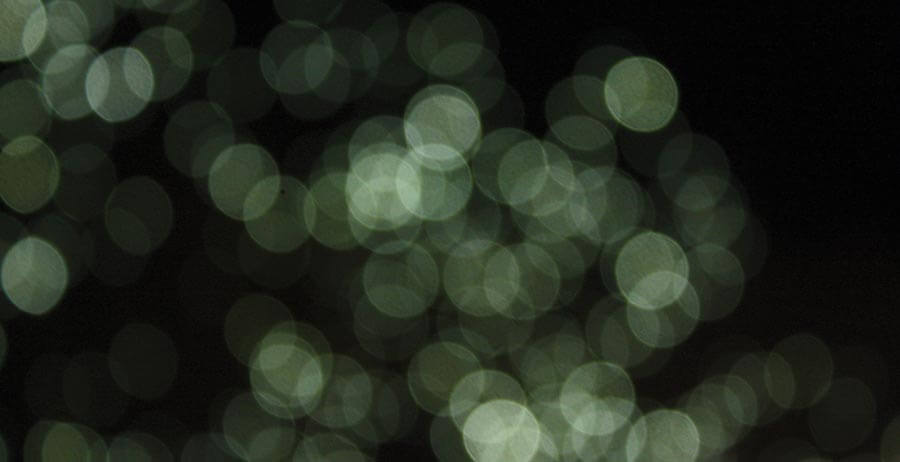 In my mind, that trip has been reduced to a handful of mental snapshots, mainly focused on my wide-eyed wonder at experiencing a climate, landscape and culture so new to me.
My memory for names and faces has never been strong, and most of the people I met that summer have faded from my memory. The significant exception to this was meeting Bro. Melvin and Sis. Gerzel Gordon during our weeklong stay in May Pen. The Gordons graciously hosted our Truth Corps team while we helped run a week-long vacation Bible school.
They showed immense kindness and patience with the three young adults who were, in retrospect, somewhat immature, occasionally silly and at times unintentionally inconsiderate. 
Bro. Melvin and Sis. Gerzel have been pillars in the May Pen Ecclesia since it first began meeting on their veranda in the 1970s. Their influence and guidance helped build a generation of brothers and sisters with a solid understanding of the Scriptures, and a desire to share it with others.
They showed immense kindness and patience
When my husband, David, and I met them again at the end of 2017, Sis. Gerzel amazed me with details she remembered about my life that she'd gleaned from conversations so long ago that I can't begin to remember what I may have said at the time. We were blessed with many more opportunities to visit with the Gordons during the next two years as resident missionaries in Jamaica, and I was constantly struck by Sis. Gerzel's exceptional hospitality and graciousness to those she welcomed into her home.
By now, nearly 80 years old, she never hesitated to invite brothers and sisters to visit or stay with her, despite family and friends being concerned about her overdoing it as she aged and dealt with various infirmities. Even if you were just stopping by to do a Bible reading, Sis. Gerzel would be certain to never let you leave without at least a small snack and some juice, and for a longer stay you could count on a home-cooked meal, complete with rice and peas, vegetables and fish or brown stew chicken. 
The Gordons' hospitality certainly didn't stop at physical food. They were always actively preaching to neighbors and friends. Most Sundays before the pandemic, Sis. Gerzel would usher in a small crowd of Sunday School students that she'd gathered up from her acquaintances in the neighborhood.
Bible classes and discussions were often held in their home as well. I'm sure it would be difficult to count the number of lives that were touched by these experiences. But in November 2021, Sis. Gerzel's work would be tragically finalized when she suddenly passed away, leaving a gaping hole in the May Pen ecclesia and in the hearts of all who knew her.
She has left a legacy of preaching and hospitality that my small words and experiences can never do justice to. As I nevertheless try, I think Sis. Gerzel would appreciate it if I let the Scripture speak for me. 
Let love be without hypocrisy. Abhor what is evil. Cling to what is good.
Be kindly affectionate to one another with brotherly love, in honor giving preference to one another; not lagging in diligence, fervent in spirit, serving the Lord; rejoicing in hope, patient in tribulation, continuing steadfastly in prayer; distributing to the needs of the saints, given to hospitality.
Bless those who persecute you; bless and do not curse.
Rejoice with those who rejoice, and weep with those who weep.
Be of the same mind toward one another.
Do not set your mind on high things, but associate with the humble.
Do not be wise in your own opinion.
Repay no one evil for evil.
Have regard for good things in the sight of all men.
If it is possible, as much as depends on you, live peaceably with all men. (Rom 12:9-18 NKJV).

 
This passage is a comprehensive list of things for believers to aspire to, and as I read each one, I can picture Sis. Gerzel at work at home and in the ecclesia, always with a spirit of love and care for others, and complete confidence in God. 
All of this was very much on my mind when I visited May Pen once more this summer, and brought a few of the young people from the ecclesia to visit with Bro. Melvin at his home. Sis Kharma and Akeilah Johnson, two of the Gordons' grandchildren, were there as well and we enjoyed a Bible reading and lively discussion together.
It felt very strange not to have Sis. Gerzel sitting with us, giving her own input as we read. Afterward, David and I joined in a long session of card games (Quiddler and Uno!) and we all enjoyed ourselves too much to notice the time passing. When we realized it was well past four o'clock, Sis. Kharma pointed out in dismay that we all must be hungry. We'd hardly noticed it, but we'd completely missed lunch in our enjoyment of the afternoon.
Suddenly Kharma was dashing about, running to the shop to pick up drinks and snacks and making tuna sandwiches for the six of us in no time at all. Watching her at work, I had a bittersweet moment picturing how Sis. Gerzel would do the same on our previous visits, but it felt right to see Sis Kharma carrying on the spirit of love and hospitality that her grandmother demonstrated throughout her life.
Cassie Giordano
Norfolk Ecclesia, VA