July 1, 2020
When African Refugees Come to North America
Many of our African brothers and sisters have seen unimaginable hardships and horrors. Five million people were killed during the civil war in the Democratic Republic of Congo (DRC) between 1997 and 2003. The Western news media have largely ignored that brutal conflict. Moreover, as the violence continues, over two million...
By ETHEL ARCHARD

Read Time:
6 minutes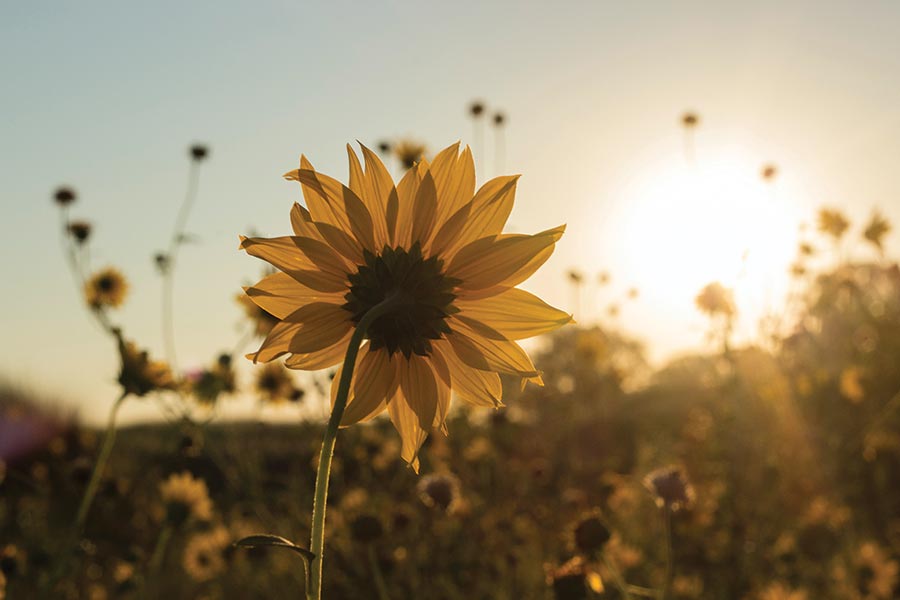 Many of our African brothers and sisters have seen unimaginable hardships and horrors.
Five million people were killed during the civil war in the Democratic Republic of Congo (DRC) between 1997 and 2003. The Western news media have largely ignored that brutal conflict. Moreover, as the violence continues, over two million were forced to flee their homes in DRC in 2017 alone.
As displaced people, they spend years in refugee camps or as asylum seekers in host countries that provide temporary sanctuary on the basis that they must eventually move on. Unless they have a sponsor, most have little control over where they end up. Canada and the U.S. are seen as lands of opportunity. To receive permanent status in a safe, prosperous country comes as a blessing from God, a fulfillment of earnest prayers.
Refugees who learn the Truth in Africa become members of small, active ecclesias nurtured by the CBM and other local ecclesias. Despite day-to-day hardships, living in such an environment fosters day-to-day fellowship. In African society, it's important to spend time with each other, to enjoy close personal relationships, to give support in times of need. For some, life as a refugee is the only life they can remember.
Life in a New Culture
These African Christadelphians often arrive with families large by North American standards. Although multilingual, they may not be able to communicate well (if at all) in English. For those who arrive with refugee status, the government decides where they go, and may settle them far from an ecclesia. Challenges include finding housing, covering the needs of daily life, learning the language and generally figuring out how things work. Transportation is also an issue. After years with no permanent status, they are at last legally allowed to hold paid jobs and need to find work. Accustomed to a close-knit community, they may feel isolated and alone and they seek companionship among other immigrants of their ethnic background.
On top of adapting to a totally new society, how can they maintain and grow their faith? They're accustomed to a form of worship that is far from stuffy, perhaps including lively music, clapping and swaying. They come with a strong personal faith but may not own a Bible, at least not one in English. They have difficulty understanding speakers and finding Bible passages. To them, fine points of doctrine considered essential to many North American Christadelphians are irrelevant.
Visit with the newcomers. Be a friend and mentor. Keep in touch.Members of long-established ecclesias in Canada and the United States tend to be "busy." Busy with work, school, family commitments, various interests and priorities. Busy, perhaps, with ecclesial responsibilities and committees. Too busy, in some cases, to attend ecclesial activities (even on a Sunday), to develop close personal relationships within the ecclesia, or to help those struggling with challenges. Unwittingly, complacency can set in, and the focus may be more on detailed Bible exposition and less on applying Christ's message in day-to-day living.
Consider these comments from North American brothers and sisters who have been working with African immigrant families:
"Something is lacking in our ecclesias. We think we're just fine, like the Laodiceans. We study the Bible, but how can we apply it? Our ecclesia needed the opportunity to sacrifice, share, give at whatever cost."
"Our ecclesia seemed to be dwindling — and then the Africans came. God sent them to us. Now we have opportunities to put our faith into action. We have an active CYC. They've helped build up the ecclesia."
"It has been a huge challenge for me and one that I have come to love and appreciate as a gift from God."
Challenges and Opportunities
How can an ecclesia help these newcomers? To a Congolese sister who spent ten years at a refugee camp in Malawi before settling in Canada, the answer boils down to one word: love. It's not the financial help, the tangible donations, or providing transportation. Although all of these are necessary, what's really important is to show you care. Visit with the newcomers. Be a friend and mentor. Keep in touch.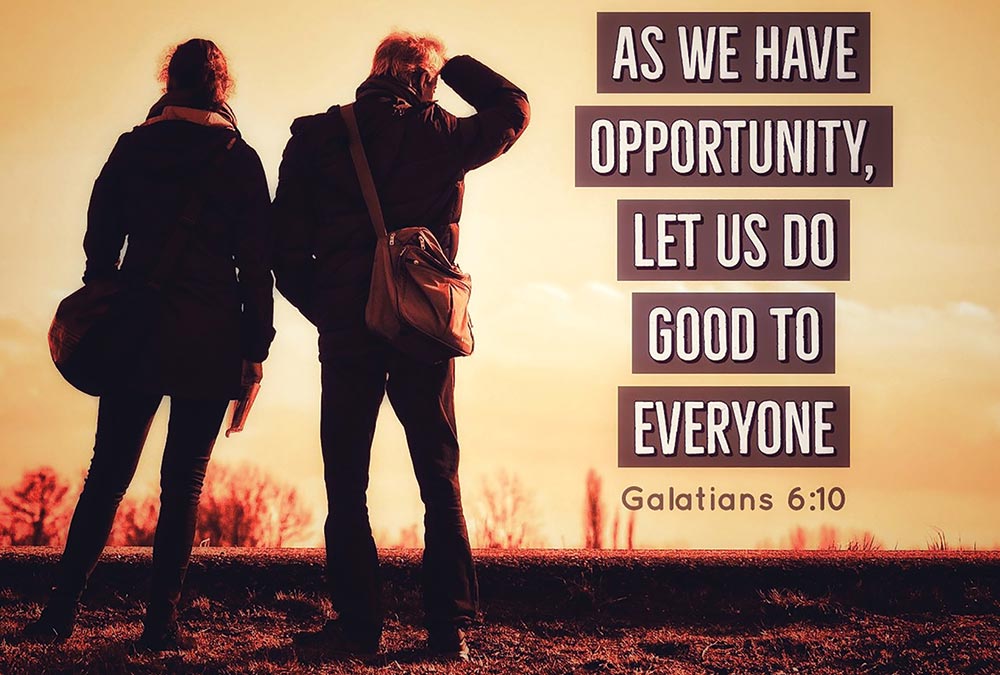 Positive outcomes require an investment of significant resources, personal as well as material. Even with a lot of caring effort, there are disappointments. Often the jobs available to new immigrants demand long or inconvenient hours or working on Sundays. Sometimes, to make ends meet, they take on two or three jobs. The ecclesia may not realize that is why they are hard to reach and do not attend meetings. Their natural desire to associate with others of similar culture and language can draw them away from those of similar faith.
One ecclesia provided four vehicles (with drivers of course) to pick up members of a large African family living a distance away. That ecclesia now has a keen Sunday School class of teenagers eager to learn about the Bible message. In another small ecclesia, members do not have extra cars and drivers; one couple can drive the two baptized family members to the memorial service on Sunday, but ecclesial members simply do not have the resources to provide transportation for the rest of the family, including three teenaged children, nor is it possible to meet with them at another time of the week.
In a region where a few African families settled in the early 2000s, a retired brother was able to drive long distances to pick people up, and even ran a mid-week Bible class. Sadly, when he fell asleep in Christ, no one could take his place, and the ecclesia has weakened. More recently, a Canadian sister who is in isolation has been working with a family of six children. The mother was baptized in Africa but no longer has an interest. No ecclesia is nearby and with their refugee status, the family is not allowed to cross the border to a nearby U.S. ecclesia, so this sister not only teaches the children but also leads a Sunday service and is a constant resource for the family. In 2019, one of the teen boys was baptized. Her attitude is that all we can do is plant the seed, and let God give the increase. Truly a work of love and dedication.
What to do?
Doing something is better than doing nothing; just do your best. Put yourself in their shoes — how would you be if you landed in their homeland? Listen, identify their needs and wants, then ask people to help out. Ideally, one person should take charge to determine what is required and coordinate action to fill the needs. Our community is generous!
Nurturing the younger generation is important: not only Sunday School, but also bringing them into contact with other Christadelphian young people. Often, the distances involved demand a major commitment. Some brothers and sisters have made it a priority to bring the boys and girls to CYC activities, gatherings and Bible Schools, and even to relocate families or individuals to an area where there is an active ecclesia.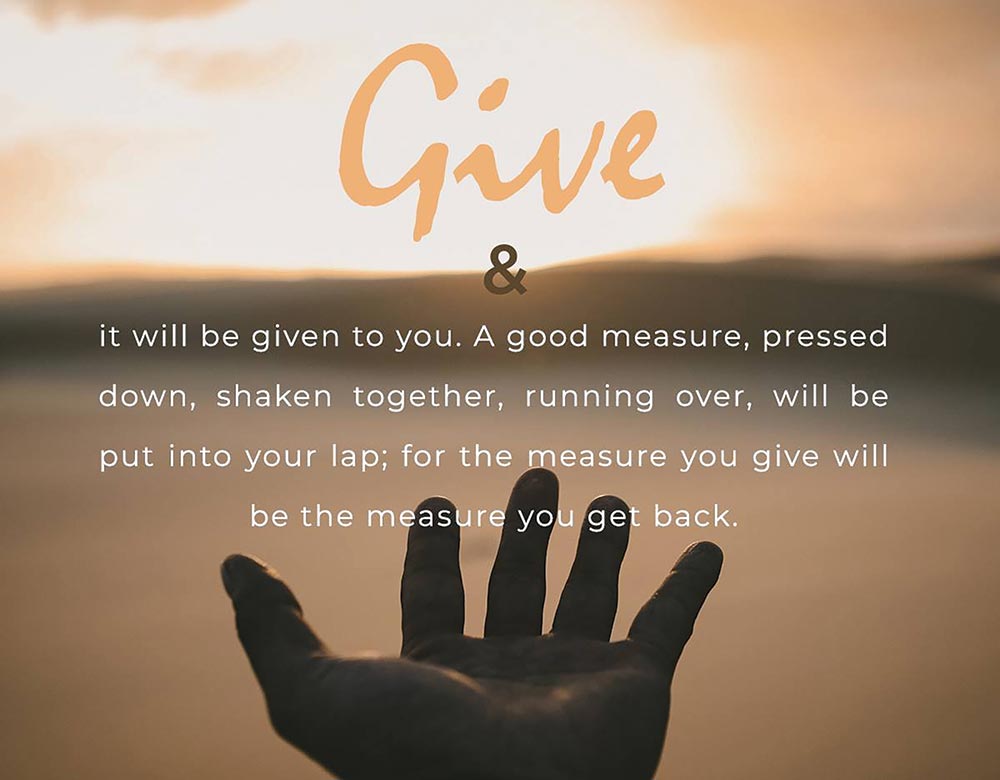 Brother Benoit Mukendi, who now resides in Toronto, is the CBM linkman for DRC East-South, Burundi and Rwanda. Originally from DRC, he learned the Truth while in a Tanzanian refugee camp. Benoit would like to encourage brothers and sisters arriving from Africa to contact him (e-mail benoitmukendi@yahoo.com; tel. 647 909-7063).
Recognizing it can be hard to track down newly arrived refugees, he sometimes has the feeling he's the only person contacting them. "Communication is very important. Just making a phone call shows you care. More people should do this. Why don't they?"
Benoit would very much like to see a domestic missionary effort. The aim would be to visit and support brothers and sisters who come from Africa as refugees, to help them settle and maintain their faith, and to work with the children and youth. There is a Swahili-only ecclesia in Des Moines, Iowa, with 16 brothers and sisters as well as quite a few children. But they need support — maybe a domestic missionary who could stay for a month at a time. Often those who settle in Quebec speak French and Canadian school children learn French starting in Kindergarten. Perhaps doing domestic missionary work is an untapped opportunity to put their second language to work.
The Bottom Line
Every refugee has unique needs, and these may vary depending on their home country. Whether newly arrived refugees learned the Truth in Africa, Iran, Pakistan or another country, they may underestimate the challenges they will face. On the other hand, local brothers and sisters may underestimate the opportunities they bring.
The challenges on both sides can seem daunting — but they are often opportunities in disguise.
Ethel Archard
(Ottawa, ON)