March 24, 2023
A Temple Filled With Unsearchable Riches – Part 6
I suggest that Ezekiel's temple vision was not a plan for a huge temple in the Kingdom of God.
By GEORGE BOOKER

Read Time:
9 minutes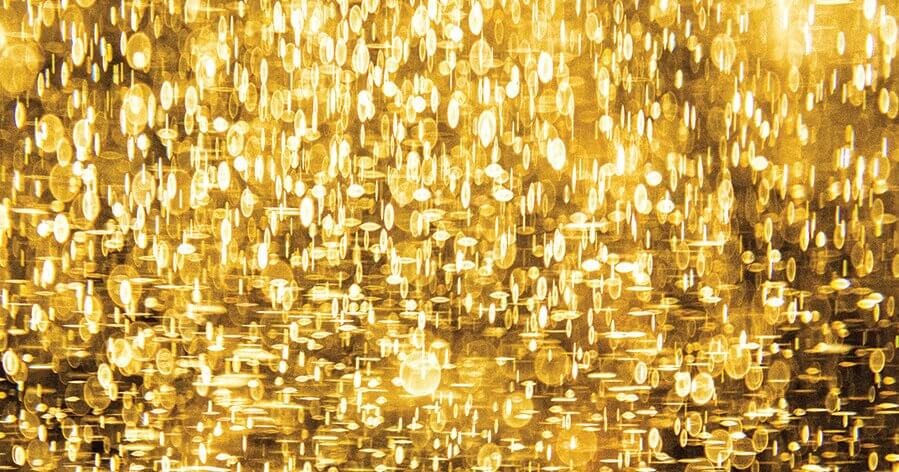 Some Concluding Thoughts, For Now
This grace was given me: to preach to the Gentiles the unsearchable riches of Christ. (Eph 3:8).1
---
Admittedly there are some questions which have been left unanswered at this point:
Doesn't the Law speak of "perpetual" sacrifices, that is, sacrifices that will go on forever?
Isn't the "house of prayer for all nations" (Isa 56:7; Mark 11:17) a great Millennial Temple to be built along the lines of Bro. Sulley's exposition?
Won't all nations come to Jerusalem during the Kingdom Age to keep the "Feast of Tabernacles" (Zech 14:16)?
In the Kingdom, won't many peoples, kings included, bring their offerings to sacrifice on the great altar in Jerusalem (Isa 19:21; 57:6; 60:7; 66:20)?
Doesn't Jeremiah 33:18 say that the priests and the Levites will always have someone to offer sacrifices to the Lord?
The above are a few examples, but other Old Testament prophecies do appear to require a literal Jewish temple in Jerusalem—with sacrifices—during the Kingdom. What do we do with them? This writer believes there are reasonable Scriptural answers to such questions, but at this point, he can only make a general suggestion and leave the details to a later time.
The Passover Paradigm
Moses, when instituting the Passover for the children of Israel, promised them that special day of deliverance would be celebrated annually as "a lasting ordinance" (Exod 12:14, NIV)—or even "perpetually as a lasting ordinance." (NET).
The question then is: How will this promise be fulfilled?
We find the answer In the gospels. There Jesus—very shortly before his death—took some of the elements of the Passover and repurposed them into what he called "this Passover" (Luke 22:15), which is to say: "my own unique Passover." In other words, he took the separate parts of the Passover, leaving off the lamb (because he knew that, within hours, he would become the true lamb of God): "This bread is my body…this wine is my blood."
Thus Jesus set himself forth as the "Lamb of God, who takes away the sin of the world" (John 1:29), "our Passover lamb [who] has been sacrificed." (1 Cor 5:7).  Simply (by which I intend no irony, for his death was anything but simple), Jesus demonstrated the true meaning and purpose of the original Passover, while shedding new light on every Old Testament passage about the Passover.
After his death and resurrection, every Passover reference in the Law and the Prophets might be viewed from a new perspective and interpreted afresh with Jesus taking the place of the Lamb.
I suggest this is a case study of how we need to read and understand every other Old Testament passage that speaks of the Law of Moses and sacrifice as being fulfilled (or possibly fulfilled) in the Kingdom Age.
If we study the matter a bit further, then we begin to understand that our Lord Jesus Christ has shown us the true and complete purpose of the Law of Moses, not only in his life and teachings but also in his sacrifice and his resurrection and his ascension to heaven:
Do not think that I have come to abolish the Law or the Prophets; I have not come to abolish them but to fulfill them. (Matt 5:17).
When you were dead in your sins…God made you alive with Christ. He forgave us all our sins, having canceled ['blotted out'] the written code, with its regulations, that was against us and that stood opposed to us; he took it away, nailing it to the cross. (Col 2:13-14).
Christ is the end [Greek "telos": finish or completion] of the law so that there may be righteousness for everyone who believes. (Rom 10:4 NRSV).
In satisfying and fulfilling every aspect of the Law of Moses, Jesus has become, not just our Passover sacrifice, but also our:
sin-offering;
trespass offering;
firstfruits;
covenant victim, or sacrifice;
atonement sacrifice;
offerings for "purification;"
thanksgiving, or free-will offering;
peace offering;
burnt offering;
incense offering, or praise offering;
priest;
altar;
"Sabbath day;"
tabernacle; and especially to the point here,
true and eternal "temple."
Truly, the life, death, and resurrection of our Lord Jesus Christ have changed everything in the past, retroactively, and everything in the future, prospectively. And in situations where we see this clearly (such as the Passover being supplanted by Christ's memorial service), then there is no problem in explaining what would otherwise be a difficult passage. To take our example, it is not the Mosaic Passover itself, which is a "lasting ordinance" "forever"—but rather it is the new special "Passover," initiated by Christ,  to remember forever!
And so, I suggest it is quite possible to find simple answers to all the other questions stated at the beginning and others that may arise. The solution is to step outside the Law of Moses and look at its details as being fulfilled and given new life, and perhaps eternal significance, in the person and the office of our Lord Jesus Christ.
"A House of Prayer for all Nations" (Isaiah 56:7)
 For now, I will offer one more example of how to interpret the Law of Moses in light of the work of the Lord Jesus Christ.
Not only has the resurrected and glorified Jesus become our eternal "Temple," both now and in the Kingdom Age—but also all those who are "in Christ" (again, both now and in the Kingdom Age) will constitute the Lord's "house of prayer for all nations."
No matter where they may live, throughout the world, no matter their nation, tribe, people, or language (Rev 5:9; 7:9; 11:9; 13:7; 14:6), wherever they may be at any given moment, those who love the Lord may combine their prayers to the Almighty through the one perfect mediator. This one is also the "chief cornerstone" (Eph 2:20; 1Pet 2:6) of their one house and their united body and family.
Surely this picture of God being all in all (1 Cor 15:28) and His glory filling the earth as the waters cover the sea helps us see an inspired vision more powerful than any single building. When the LORD God and His Son may be everywhere by the power of the Holy Spirit, and when all believers in the world may instantly approach them in prayer, what is the purpose of one single building of gigantic dimensions?
Filling Up What is Lacking
Whatever else we make of other passages, the Hebrews passages cited earlier (especially Hebrews 10) should be conclusive. After the death and resurrection of Christ, we can appreciate that all temple sacrifices, and all animal sacrifices, have ceased to have any beneficial effect.
Nevertheless, one "Temple," a quite unique one, is still essential for all believers. In the words of Paul, our lives of faith, lived in the aftermath of the death and resurrection of our Savior, help us to become "living stones" integrated into the spiritual temple, of which Christ is the chief cornerstone. And such lives give us the means by which we may contribute our part to complete the work of our Lord in us. Paul writes:
Now I rejoice in what was suffered for you, and I fill up in my flesh what is still lacking in regard to Christ's afflictions, for the sake of his body, which is the church. I have become its servant by the commission God gave me to present to you the word of God in its fullness—the mystery that has been kept hidden for ages and generations, but is now disclosed to the saints. To them God has chosen to make known among the Gentiles the glorious riches of this mystery, which is Christ in you, the hope of glory. (Col 1:24-27).
What is lacking even after Christ's death and resurrection, Paul says, is our completion of his redemptive work in our own lives and in our own ecclesias. We are, collectively, the temple of the living God. Following Paul's example, we do our part to finish his work by following him and encouraging others to do the same, to make known "the glorious riches" (Eph 3:16; Phil 4:19) of "Christ in you," the "riches" which, as we have already shown, consist, not of gold and silver and beautiful structures, but of grace, mercy, and eternal life.
Becoming a Miniature Tabernacle
Meanwhile, we might mention this also. Bro. Roberts did accept Bro. Sulley's ideas about a Millennial Temple. Nevertheless, he knew full well that every individual believer ought to be what he called "a miniature tabernacle." This adds weight to our premise here, that the true tabernacle (or temple) for all believers has its beginnings in the life of every believer in Christ. In The Law of Moses, page 99, he wrote: 
Every true son and daughter of the Lord God Almighty is a miniature tabernacle or temple, as saith Paul,
"Ye are the temple of the living God. If any man defile the temple of God, him will God destroy." (1 Cor 3:17).
Our minds should be a holy place lined with the gold of a tried faith, in which the one Christ-sacrifice for sins is continually offered, and the smoke of grateful incense, kindled by the fire of the altar, continually ascending, while deeply secreted in the innermost ark of the heart is the law of God in its remembrance, the scriptures in their affectionate study, the institutions of divine appointment in continual reverence, and the bread of God in its continual eating. Thus shall we be the sons of God in the midst of a crooked and perverse generation, misunderstood by all, hated by many, despised and rejected of men, persevering in a bitter probation that will end at last in life and light and joy everlasting, when
"the tabernacle of God is with men, and he will dwell with them, and they shall be his people… and God shall wipe away all tears from their eyes; and there shall be no more death, neither sorrow, nor crying, neither shall there be any more pain: for the former things are passed away." (Rev 21:3, 4).
The One Temple That is Still Necessary
New Testament passages, many of which we have examined in these articles, point conclusively to a Spiritual Temple being continually built up today. This new temple, being built right now, dwarfs any past temple and any proposed future temple altogether in every way: in extent, importance, grandeur, longevity, purpose, and effect.
At this point, we might ask ourselves this simple question. Have we slighted the undeniably grand and glorious spiritual temple being built all around us, in which we play a part? Have we pushed it aside as practically an afterthought in favor of a prospective wood-and-stone construct?
This Spiritual Temple, which seems to be practically unnoticed by us today, is nevertheless described at length in the New Testament. We are told it will be filled with "the unsearchable riches of Christ." It will be the treasury, or repository, of God's amazing grace. It will be a never-failing spring of faith, hope, love, and endless blessings to all the people of the earth, even in the days of God's Kingdom.
Christ himself, the chief cornerstone, will dwell in the midst of this "Temple," It will be a living, breathing organism that knows no limits and no boundaries. The "body" of this Temple will fill the earth with the glory of God's love. This glory will go everywhere and be a beacon to every mortal who draws breath. Wherever they live, the citizens of God's Kingdom will have immediate access to this Temple and all it offers.
Meanwhile, right now and every day until God and His Son declare it complete, the construction of this Temple is going forward everywhere we live and as we work and play, have children, and even grow old and die.
God's "Spiritual House" is the New Testament Temple of God. Therefore, in the apostles' day and even now, it is the true place of worship. We worship, right now, in God's true and eternal Temple. Around us, even now, this new Temple is still taking shape, in families and congregations being built up week by week. Here, in this glorious Temple of the Spirit, we have full access to the Father, full grace and mercy, and a sure inheritance in the fullness of God's "unsearchable riches in Christ." (Eph 3:8).
Year by year, believer by believer, we add to this Temple, joined together with Christ and growing together, till one day we will all be filled with the fullness of the glory of the LORD. 
George Booker,
Austin Leander Ecclesia, TX 
---
All Scriptural citations are taken from the New International Version unless specifically noted.