June 30, 2020
Experiences in Missionary Life
Spending four years doing missionary work will change a person. The basic mantra I developed was "If you're not changed by the experience, you're not trying." What I mean is that if you are the same person after doing this work (and it is indeed work), then you didn't put in enough effort (physical, mental, spiritual).
By MATT BILELLO

Read Time:
8 minutes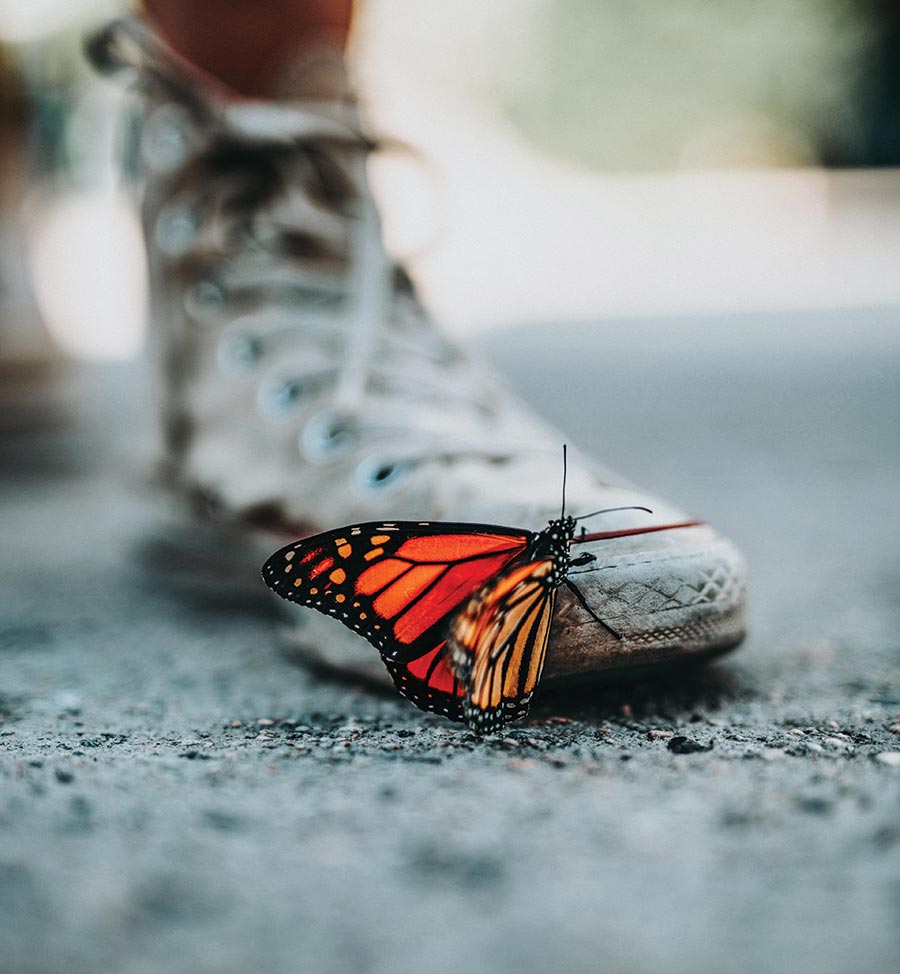 Spending four years doing missionary work will change a person. The basic mantra I developed was "If you're not changed by the experience, you're not trying."
What I mean is that if you are the same person after doing this work (and it is indeed work), then you didn't put in enough effort (physical, mental, spiritual). Four years in South Africa changed me in several ways and taught me lessons I think can be helpful to people who may be interested in doing mission work themselves. We'll start with what mission work taught me.
What I've learned
The first lesson I learned is to slow down. (This may seem a bit odd since much of global society is at a standstill due to the coronavirus as I write, but the lesson is still applicable.) I found life in the United States much too fast. The constant go-go nature of society, the push to succeed in modern western society was never something that suited me. I found life in South Africa more to my liking. Make no mistake, South Africans work hard, but they also know when to relax and enjoy life. I became well acquainted with the concept of "Africa Time," meaning if Bible class started 10 minutes late, no one got upset. Now more than ever we need to remember to slow down. Most Sundays I attended the Mariannhill Ecclesia, which is located in a township outside of the city of Durban. A hymn that was often sung there comes from Psa 46:10, "Be still and know that I am God." I never did learn how to sing it in Zulu, but it is a very calming hymn. The events of the day can be too much for some. Unplug from technology from time to time. Slow down and remember that God is in control. Jesus wants to take that stress from us; we just have to let him.
"Come to me, all who labor and are heavy laden, and I will give you rest. Take my yoke upon you, and learn from me, for I am gentle and lowly in heart, and you will find rest for your souls. For my yoke is easy, and my burden is light." (Matthew 11:28-30 ESV).
The second lesson is to prepare. In my ecclesia in the USA, I would speak, at most, twice a year. In South Africa I was speaking multiple times per month as well as leading Bible classes every week, not to mention all the informal discussion that would occur when I spent time at one of the Bible Education Centers (BEC) in the area. This constant work made me a much better Bible student and a better, more confident speaker. Many of the best talks I gave were ones with little or no preparation. One Sunday in Mariannhill I sat in the hall waiting for service to start when the brother in the row in front of me turned around and said, "Brother Matt, I will preside and you will exhort." One can imagine the bit of panic that ran through me as I tried to figure out what I would exhort on. For the record, it was an exhortation on the Beatitudes from Matthew 5. When the same thing happened the following Sunday, I made it a habit of never leaving home on a Sunday morning without at least a few thoughts in my head or some notes scribbled on a half sheet of paper. This constant practice made it easier for me to write and give an exhortation or a Bible class. The stress and anxiety I used to have before giving a talk are no longer there.
The third lesson is to not overcomplicate things. To understand this, one needs to know a little about the history of South Africa. During the Apartheid era (1948 until the early 1990s) blacks and whites were kept apart. Racial segregation was the law of the land. After the end of apartheid, preaching efforts were made to the black population of the country. Black and white South Africans had different cultures, customs, languages, etc. Possibly the best decision made was to not force new black converts to completely adopt "white" Christadelphian culture if they did not choose. Many black meetings still sing hymns and conduct services in their native languages (Zulu in the case of my home base of Durban) and retain other customs. This was not always without controversy. There were times when the traditional culture of new converts clashed with so-called standard Christadelphian culture (and people).
Unplug from technology from time to time. Slow down and remember that God is in control. Jesus wants to take that stress from us; we just have to let him.This situation was reminiscent of the early days of new believers in the first century, illustrated in Paul's letter to the Galatians. In that epistle, Paul dealt with the controversy of whether Gentile converts still had to adhere to the Law of Moses and its litany of rules and regulations developed over the centuries since the Ten Commandments. Paul argues against such thought in the letter and says in chapter 3 verse 28: "There is neither Jew nor Greek, there is neither slave nor free, there is neither male and female, for you are all one in Christ Jesus." What this meant for me in dealings with people in South Africa was to not get caught up in the traditions that I grew up with and insist that new converts adopt those customs. What works in one part of the world may not necessarily work in another part. In Matt 22:36-40, Jesus boiled all the complexities of the law into two: love God and love your neighbor. If we have both of those in our hearts and minds, then we can work out any differences tradition and culture may put in our path.
The final lesson is the impact missionary work will leave on you as a person. In the 3-1/2 years since I left South Africa not one day has gone by that I have not thought about my time there. One day it may be about one of my friends, another about a specific event. I cherish all the friendships I made, whether it's the local South Africans who are still there or the multitude of volunteers I served with (I was once asked how many volunteers I worked with. I stopped counting at 50.) A benefit of modern technology is the ability to stay in contact with people despite great distances.
There was one thing that I did not anticipate — it was all the people I would make connections with who were not part of my specific preaching duties. There were Tony and Charl who ran the repair shop where we took our cars for service, and Vanessa and her mom who ran the book supply where we got Bibles and related supplies for the Bible Education Centers. One of the most powerful preaching tools was my American accent. Countless times while I was out shopping, out to eat, or at the movies people would ask me where my accent was from. It is only natural for the next question to be "Why are you here?" These everyday interactions were a great, yet simple form of outreach.
Do's and Don'ts
In this section, I want to share a few suggestions I believe will make the experience of doing mission work a more enjoyable time. Every person and every situation is, of course, different but I think these ideas are general enough to apply most everywhere.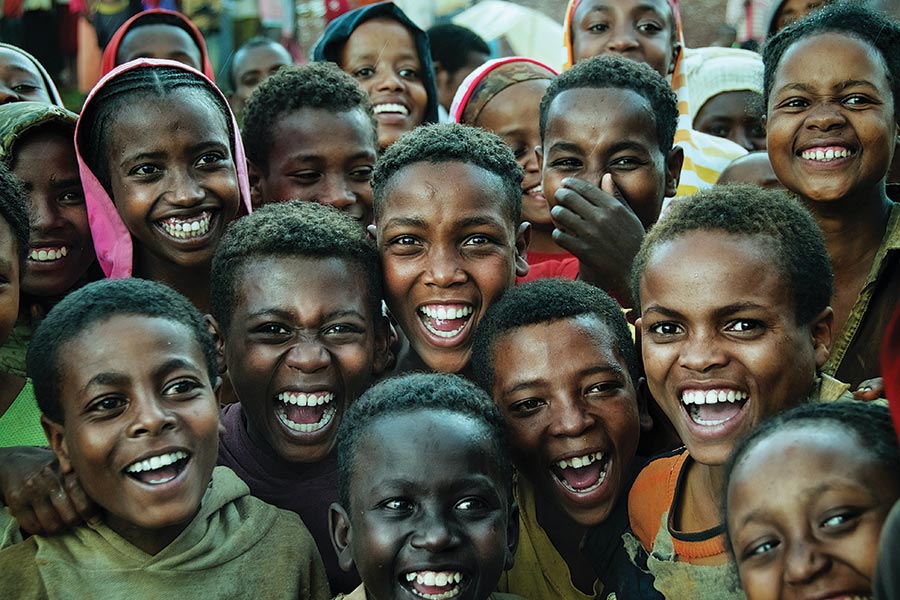 Do soak up the culture of the place you are in.
This can take many forms. One way is through food. Every country has native delicacies you can't find elsewhere (or at least that taste as good). Some of my best memories of South Africa involve food. One such memory occurred on a Sunday afternoon in 2014. After memorial service in the previously mentioned Mariannhill Ecclesia, Sister Sylvester Cele asked me if I had any plans for the afternoon. I told her "no," so she invited me to her house for lunch and fellowship with the rest of the ecclesia. When I got to her home (a short walk down the hill from the meeting), I saw her husband, Brother Phinda, pull a sheep out of the back of a truck. The sheep was a gift from his brother. Without going into gory details, I'll just say that a wonderful lunch was enjoyed by all, followed by the requisite nap on their couch. Sis. Sylvester (or Vester as most call her) also makes an excellent chicken curry dish (she shared the recipe with me but unfortunately I've since lost it,) and chakalaka, a spicy bean and vegetable side dish. I was never a big fan of spicy food until I lived there, but became a convert with South Africa's mix of African and Indian cuisine.
Do try as best you can to learn some of the local languages.
Whether you are only there for a week or two or a few years, it helps to learn at least a few words and phrases. South Africa has 11 official languages, with English being spoken by almost everyone. In Durban, the predominant language is Zulu. I was by no means fluent, regrettably, but picked up many words and phrases, a great benefit when interacting with people. Just knowing basic terms such as hello, goodbye, thank you, etc. is very much appreciated by people. It is a simple and easy way of showing people that you care. Brother Phinda suggested I buy a Zulu Bible and use it side by side with an English version to help learn words. This proved to be very helpful.
Don't treat it as a vacation.
It's not an excuse to post pictures of yourself with cute children to your social media feeds. It is work and should be treated with the same seriousness you would any other job. To do otherwise would be disrespectful to the very nature of preaching God's Word, not to mention the people you are preaching to, as well as the local brothers and sisters. There were days when I would be on the go all day from place to place and project to project and then come home and work on a Bible class or talk. This is not to say that you shouldn't have fun and do plenty of sightseeing. Both are necessary and highly encouraged. But you should not forget the primary reason you are there.
Don't force the way you "think" things should be run on the locals.
Always remember you are the visitor and you shouldn't try to impose on the locals an order of things you may have experienced back home. You have to be adaptable to the local way of doing things. There has to be give-and-take. It can sometimes be frustrating, but if people see you as being flexible to the local customs, then they are more likely to be open to new ideas you may have and wish to incorporate. Volunteer work is not about bossing people around, it is about working together, whether it's with other volunteers, the local ecclesias you're assisting, or to potential converts. I am not saying you should compromise on values or morals; just don't get upset at the little things that may not go your way. I found South Africans to be very warm, friendly people. There was a genuine appreciation that someone would voluntarily move halfway around the world to do this type of work and they were open to new things as long as they felt they were being treated respectfully.
Don't think volunteer life is all sunshine and rainbows.
I loved my time in South Africa, the people, the places — all of it! However, I would be lying if I said there were no bad days. We cannot escape the negative parts of life no matter how hard we may try. There were times when disagreements and disputes happened, but they were usually solved. These incidents were part of what I would call normal human interaction. You have to remember the spirit of Christ and use that to solve conflict.
Another aspect of volunteer life that can be harder to deal with is related to the personal connections you make. I want to share a story of a friend of mine from South Africa named Nana whom I met in 2013. Nana was an attendee of the midweek Bible class in a Durban area township, named Clermont. She was an eager student and had a winning personality. She also was HIV-positive. As the months wore on into 2014 her health worsened and she stopped coming to class. We would visit her home as often as possible and I constantly kept updated on her health via two of her friends who also came to the class. I once arranged for a local brother who is also HIV-positive to visit her when I saw she did not look well. She told me she was not eating because she had no appetite. I thought this brother would be helpful, because he knew what she was going through and could give her some good advice on how to care for herself and what type of food to eat. Their meeting went well. Unfortunately, her condition rapidly worsened. I got the sense from talking with her that she was resigned to dying and had just given up the fight. I got word on a Tuesday in late June that she insisted on being taken back to her family home south of Durban where she could go to die. She passed away on Friday of the same week. I miss my friend.
Despite the sadness of the story, I take heart in it because: (1) I got to know her, (2) it showed me the power preaching work can have and the lasting effects it has on a person. It is also worth noting that Nana's two friends who came with her to the Bible class were both baptized.
Doing preaching work is a highly rewarding experience, one that I recommend without reservation. It is not one to enter into lightly. Do your research; learn as much as you can about the place where you will be going. Talk to people who have done it, as well as people in your destination country if possible. If you go into the mission field with the right mindset you will come out of it with memories that will last a lifetime.
Matt Bilello (Ann Arbor, MI)