October 25, 2021
Missionary Life in Bolivia
Imagine sitting down for afternoon tea at someone's house, and as you lift your hot drink to your lips, you glance around the room and notice a human skull staring back at you. In Bolivia, this is a very real possibility.
By ISAIAH AND ROSIE TUNNELL

Read Time:
4 minutes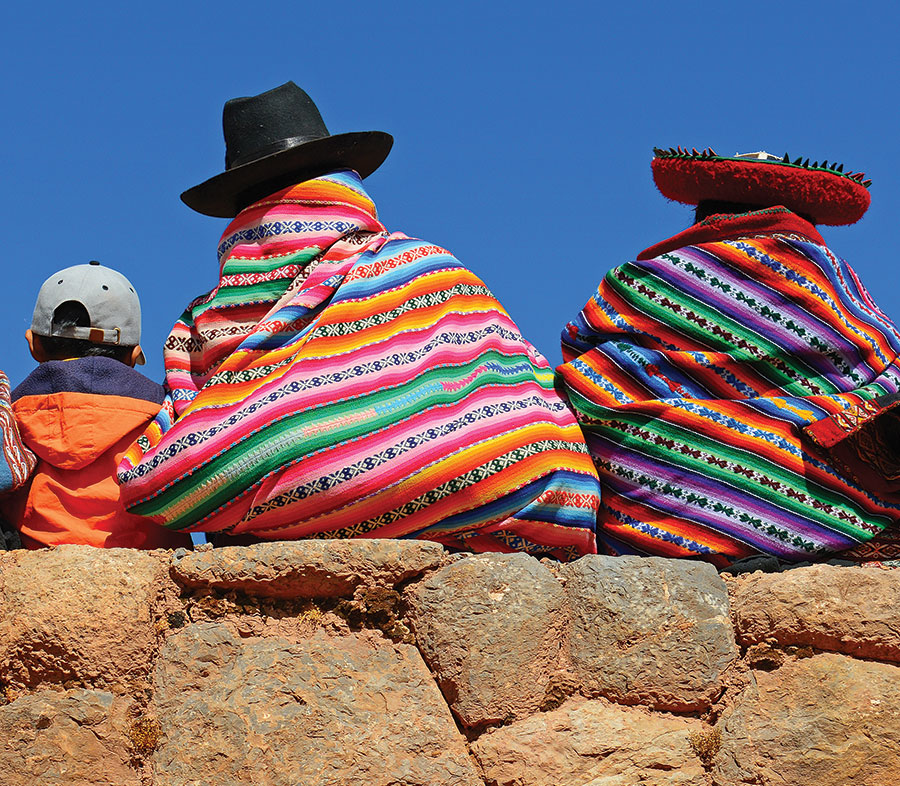 The animistic beliefs of the Aymara and other indigenous groups, contribute hugely to the culture of Bolivia.
La Pachamama (Mother Earth) is worshipped as the life-giver, and spirits are said to inhabit many things, one of those being human skulls. Many families are in possession of such craniums, often those of their ancestors. They are passed down from generation to generation, in the hopes that they will endow good fortune upon those that care for them.
November 1 is the Catholic All Saints Day. To the Aymara, it is the Day of the Dead, honoring their ancestors' return to earth and remembering forgotten spirits. As part of this celebration, the skulls are taken to visit the city cemetery where other human craniums have been unearthed from communal graves.
The day is passed with dancing and much gaiety, with the displayed skulls dressed wearing hats or sunglasses. Back at home, later in the day, many are invited to celebrations akin to a birthday party, the "honored guests" being the skulls. Displayed on a table, the craniums will sit surrounded by offerings and enjoy a view of the festivities.
While the Catholic Church supposedly frowns upon this tradition, they still hold special services for worshippers and their ñatitas (the skulls), including readings from the gospels. This is an interesting example of how the Catholic and Aymaran beliefs are so often intermingled.
When the Spanish Conquistadors arrived in South America bringing Catholicism with them, the Aymaran and Quechuan people only pretended to adopt Catholicism to avoid punishment while holding fast to their own beliefs. La Pachamama became portrayed as Mother Mary. The God of the Dark Places was portrayed as the Devil.
With time, the line between Catholicism and animism became blurred, and almost total syncretism has occurred. For example, Catholic priests will bless Pachamama offerings being burnt at any significant event (wedding anniversaries, business openings, the completion of a new house etc.), with most people hiring a Catholic priest and an indigenous "yatir" to complete the celebration.
The ex-president (and current president for that matter) embraced this dual faith, often attending a Catholic ceremony and then the next minute, sacrificing a llama for a pagan ritual. We found it intriguing, living in a country that is still so boldly pagan.
Now, it so happened that Bro. Francisco, a wonderfully faithful member of the La Paz ecclesia, had passed away the previous year on All Saints Day/Day of the Dead. One afternoon, his eighteen year-old granddaughter, Cami, mentioned that the anniversary of Bro Francisco's death was approaching and invited us to attend his memorial.
We had no idea what to expect, but wanted to go for Cami's sake, as she had always attended meetings with her grandfather and was also doing first principle classes. The memorial was to be held at her grandmother's house where Cami also lived.
Cami had previously told us of her reluctance to travel in her home district after dark. As the memorial was to be held during daylight hours, we decided to make a show of support, praying for God's guidance and protection. The day dawned. It was with some trepidation we set out for our journey across the city to one of the poorer parts of La Paz.
As we approached Cami's neighborhood, I was very conscious of the fact that we were going to stand out: we are tall (in comparison to the Bolivians), white, and very obviously foreign. However, stepping out of the taxi, the streets didn't look too different from other parts of La Paz. The dusty roads were lined with one story houses, all contained behind brick walls.
Being a public holiday, it was fairly quiet. The only sounds were barking dogs, distant shouts of kids playing soccer, and the odd vehicle rumbling by. As we were ushered through the gate of Cami's house and welcomed into their humble home, we were greeted by her grandmother (a staunch Catholic, whom we had not met before) and asked to sit down in their living room.
It quickly became apparent that we were the guests of honour.
Looking around, we were glad to see no skulls staring at us, just pictures of various saints tacked onto the green walls, a small table at the front of the room displaying a photo of Bro Francisco, and a few candles burning alongside some fruit and flowers. It quickly became apparent that we were the guests of honor.
We were given the best seats, and when it came time to eat, we were served the largest plates of food. At the time, I was three months pregnant, and Cami's grandma, being aware of this fact, served me twice as much as anyone else!
Now when you know that the money for food is sometimes hard to come by you feel compelled to eat what is given to you to show appreciation for such generosity. I was, however, having great difficulty finishing my helping. I quietly asked Cami if her grandmother would be offended if I wasn't able to completely finish my food. She told me not to worry, that she would quietly take it out to the kitchen; however, a few minutes later Cami returned with my plate, to which she had added even more food–there was some sort of miscommunication there!
While I was inwardly groaning at the amount of food I was trying to finish, friends and relatives dropped by to pay their respects and neighbors arrived to share food and to chat for a while. They were humble circumstances but full of warmth and cheer. As we ate, we were regaled with tales of what it was like to live in their neighborhood.
Once, Bro Francisco's wife had been robbed at knifepoint in broad daylight, with people just walking by feigning ignorance, not wanting to become a victim too! There were wild stories from Cami's uncle that had everyone in stitches. We were told afterward that we could only believe about 20% of what he said, as the rest was an exaggeration.
We found it interesting that there was such jollity at an occasion which we had assumed would be a somber one. At some point, Bro Francisco's wife asked Isaiah if he would say a few words, as he held the same faith that her late husband had. This became a marvelous opportunity for Isaiah to briefly share what Bro Francisco had believed and what our hope is for the future.
We read from 1 Thessalonians 4:13-18 and talked about the resurrection and the kingdom. In Bolivia, a pagan country that the locals say still practices human sacrifices in secret, you can never be quite sure what to expect.
We didn't know what might come of the afternoon we spent at the late brother Francisco's house, but we were shown great hospitality, and God even opened an opportunity to share what we believe. For many Bolivians, All Saint's Day is a time to remember those who have died, to pray for deceased relatives' direct passage to heaven, and to "connect" with the spirits dwelling in skulls.
For those who understand the true message of the gospel, we need not be concerned for the dead, because we eagerly anticipate the soon return of our Lord Jesus Christ, when those that sleep in the dust will be raised.
We are looking forward to seeing our Bro Francisco again, and many others who have fallen asleep in Christ. Even so, come, Lord Jesus!
Written by Isaiah and Rosie Tunnell, Recent Fieldworkers in Boliva
Submitted by Sis. Jan Berneau, CBMA/C Publicity