May 25, 2022
Guyana Jubilee Bible School
Easter weekend of April 15-18 marked the 50th Bible School held in Guyana.
By DAVID ANDREWS

Read Time:
4 minutes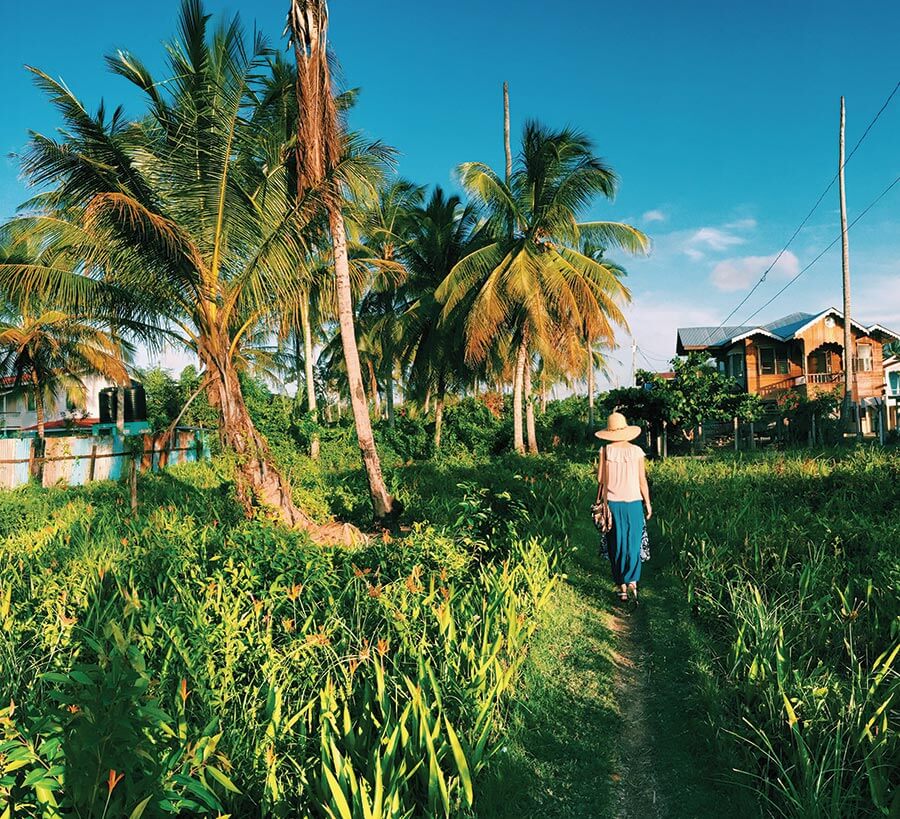 The first was held in April 1969, at the Eccles Hall under the tutorship of Bro. Norman Mills and Bro. Stuart Cowlishaw, both who were from the UK. In 1969, Bro. Cowlishaw was a lecturer at the University at the West Indies in Trinidad. I was an 18-year-old from the Bartica Ecclesia, located up the Essequibo River, having migrated to Georgetown to accept a job at the Ministry of Finance.
Guyana Bible Schools are funded and supported by the Christadelphian Bible Mission. Initially, it was the brainchild of Sis. Lorraine Mitchell, supported by senior brethren in Britain. Sis. Lorraine proposed the idea to Bro. Harry Whitaker and Bro. Alan Hayward in 1953. Back then, there was only one CBM, and it operated out of Britain. 
I was excited at the first Bible School in 1969, because it was the first occasion where I witnessed such a setting of deep Bible study for rank-and-file members. This sort of thing was usually reserved for the clergy of other denominations, not laymen like us. This is a beautiful peculiarity about our community. Both our brothers and sisters come together and pour over the Word of God for a week.
In those days, the Bible School lasted seven days! Later it was changed to four days, from Good Friday to the day after Easter. The school has alternated between the counties of Demerara and Berbice, with the local branch of the UK-based Auxiliary Lecturing Society (known as the Christadelphian Auxiliary Lecturing Society Guyana) taking particular responsibility for framing the program. The home ecclesia led in executing the logistics, such as accommodation of visitors and providing of meals.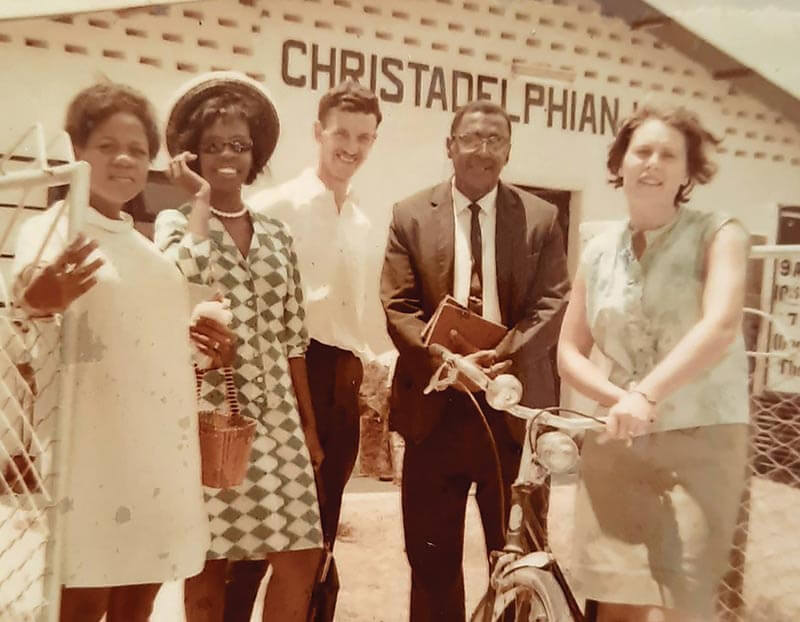 In the second year (1970), we welcomed Bro. Ben Perryman of Bournemouth, UK as our main speaker. In 1972, and onward we had such stalwarts as Bro. Wilfred Ali, Bro. Alan Eyre, Bro. Arthur Green, Bro. Ron Abel, Bro. Alan Fowler, and countless others. Some of them were medical doctors and others of Ph.D. scholarship, which added to the already high standard of Biblical inquiry. 
From 2013 to the present, we have been led in study by such brethren as Ted Sleeper (our immediate past Linkman), Mark Carr (our current Linkman), Tyrone Smart and Rafeek Soolaman, ("old boys of the soil" as we may say), Stanley Owen—author of Into all the World, Stephen Palmer, who is one of our speakers this time around, Duncan Heaster, Clive Drepaul (an "old head" from the New Amsterdam Ecclesia) and Kitson Reid of Birmingham, UK. 
This year, we were most happy to acquire the services of the following very able brethren. Bro. Stephen Whitehouse, of the Hall Green Ecclesia, Birmingham, UK, who in the capacity of main presenter, fed us with five presentations on the very exciting theme, "Jesus is Coming with Clouds." Bro Stephen Palmer, also of the UK, was asked to make two presentations on mental health, a theme that bears much relevance for today's younger generation in this fast paced and stressful world.
He particularly pointed out that even in today's scientific community, the value of a patient's spiritual preferences as a key in aiding recovery, whether or not preferences were considered factually sound, was now being acknowledged. We also enjoyed Bro. Dev Ramcharan, of the Toronto West Ecclesia, Canada. He gave it to us straight by way of two talks on the subject of "Courtship!" His thoughts were rather sobering when considered in the light of the perpetual need for the males to consider and lovingly treat our partners as laborers together in the work of the gospel.
For all those who are seeking answers of how to deal with balancing work-life with ecclesial life, Bro. Nigel Small of Moorestown, NJ, showed us the advantages of putting God first in our lives and trusting him to find the most workable solutions to the many challenges that will always arise.
We were much comforted by way of exhortation by Bro. Samuel Edwards, of neighboring Trinidad & Tobago. He counseled us to value the added time God is allowing us to prepare ourselves for the grand return of His son, our Lord. Lively discussion and questions were shared each morning and afternoon which served to enlighten us even further.
Extra-curricular: Special provision was made on the program for evening activities on Friday, Saturday, and Sunday. The regular daily program commenced at 9:00 AM and closed around 3:45 PM. However, thought was given to hosting unique features in honor of the Jubilee occasion. These events took place between 7-9 PM.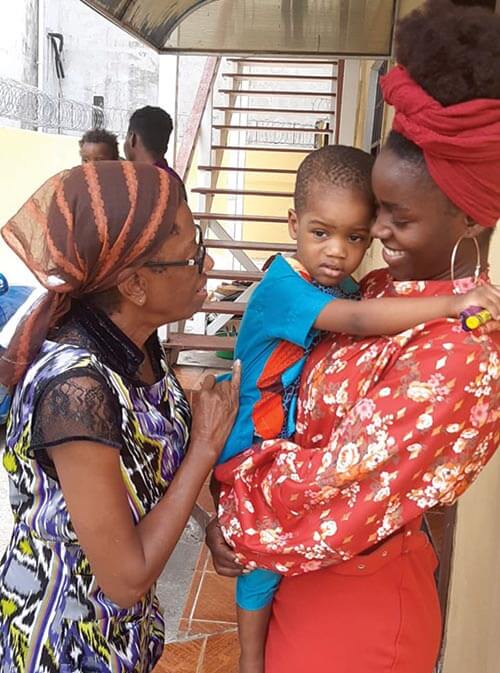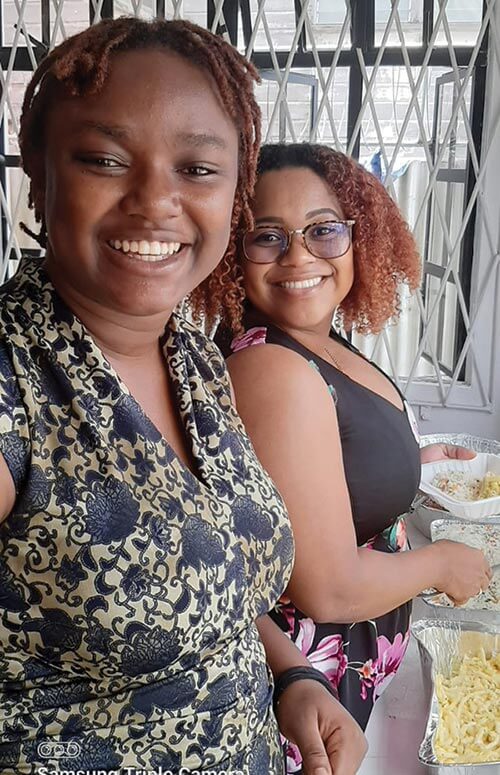 Friday night: Video interviews of many older brothers and sisters, to include Sis. Lorraine Mitchell (baptized seventy-one years ago and almost one hundred years old), Sis. Elaine Williams (baptized for 61 years), and Sis. Maudelin December (baptized for close to 60 years). Each gave us their perspective of the growth of the Truth in Guyana during their own tenure and filled in the vital gaps in the knowledge of younger ones.
Saturday night: Bible games played online or two hours, which the young thoroughly enjoyed.
Sunday night: Talent night saw many (particularly the young) glorifying God in poetry and song.
Attendance: It was comforting to be able to share such jewels with the many brothers and sisters, friends, and young people that attended. Each session was populated with between one hundred to one hundred twenty-five screens via the Zoom platform, which easily translated to about two hundred viewers. Each day, the program made adequate allowances for lunch and refreshment breaks, during which testimonies were given by several of the elderly. This added further comfort and enlightenment to all.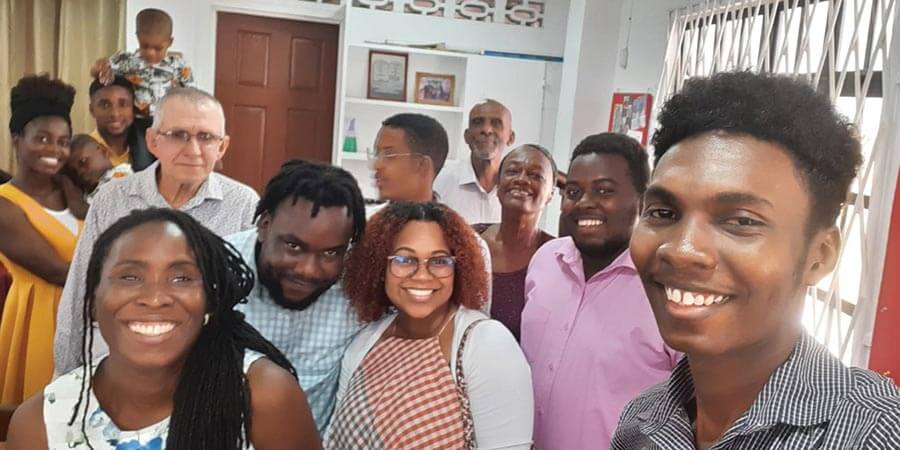 A once in a lifetime experience indeed! May our loving Heavenly Father shorten the days unto the coming of His glorious Kingdom.
David Andrews,
Georgetown Ecclesia, Guyana