October 25, 2021
Kind & Brave
"Be on your guard: stand firm in the faith; be courageous: be strong. Do everything in love." (1 Cor 16:13-14 NIV).
By KATHRYN OWEN

Read Time:
7 minutes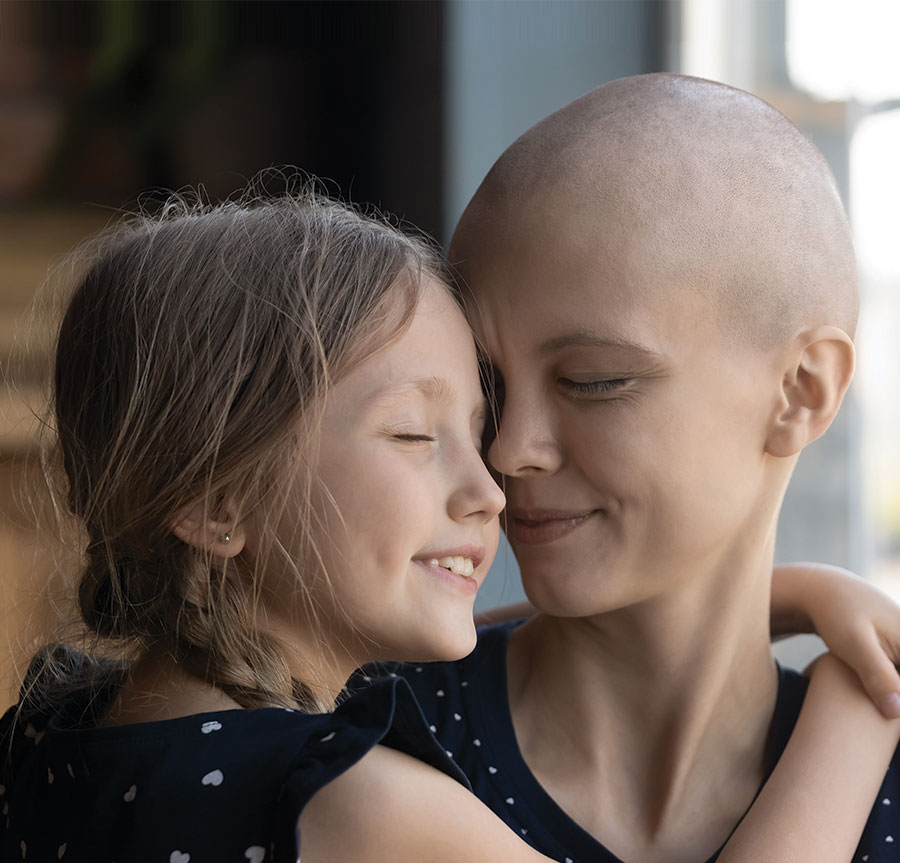 Each morning as we walk with our dogs, we pass several signs strategically placed in our neighbors' front yards. They contain a 26-word advocacy statement which promotes inclusion for all and begins with, "in this house we believe," and ends with, "kindness is everything." It originated in Wisconsin and was produced by a group of women whose aspiration was that their sentiments would become "natural" to their children (Taylor, 2020).1
These sentiments, bound by the two words kind and brave, which we have heard strung together in one sentence during the pandemic, have emerged as important skills for young children to develop within the context of relationships.
It's the underlying message in Cinderella, whose mother asks her to promise that she will have courage and be kind, and it conjures up an image of something magical that happens when a child takes a risk and acts on goodness.2
For schools, children demonstrate how to be kind and brave when they value the worth of each individual in their community, develop empathy for one another, recognize unfairness, and have the vocabulary and ability to be able to act on it. They learn through picture books to be true to themselves, kind to their friends, and bravely speak up to defend what is good (e.g.: Peanuts be Kind, Be Brave, Be You).3
For the workplace, putting relationships first, being kind, brave and leaning into discomfort are key elements in Color Brave Space for creating a safe space when hosting equity focused meetings.4
In 2020 we became semi-dependent on a transference of our knowledge and skills. Like starlings forming a murmuration, we found ourselves constantly changing direction, shaped by an external force which brought us together across the globe via Zoom.
All things work together for good to those who love Him.
Despite our age, we learned to be in the moment, be patient, and lean into our vulnerability and overcome our fears. Together we persevered through trial and error and bounced back after each unforeseen setback. In humility we were bound by faith and reassurance in God's promise that all things work together for good to those who love Him (Rom 8:28). For our children, they were abruptly physically separated from their friends and in some cases, extended family.
The streets became silent, and for the most part, their social interactions were limited to communication via a screen. In a sense, their world tipped upside down, while globally images of nations in turmoil, protests in response to the Black Lives Matter movement (BLM) rallies, demonstrations and riots were frequently shown by the media.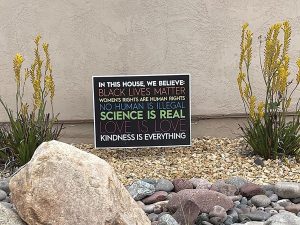 Although many of our children may not have been directly exposed to these images, social unrest has continued to percolate and will undoubtedly continue to impact classroom dynamics as schools begin to open again. Even while we strive to wait patiently, take heart and be of good courage despite our fears, this period in our history is a time when conflict has seeped into our everyday lives. Like the strategically placed yard signs, our children have inevitably seen and heard a divide in both political views and individual response to the pandemic.
Educators across the country and around the world have been working toward embracing an anti-bias curriculum in the classroom for several years.5 Specifically, based on research which shows that young children begin to develop racial stereotypes and prejudice between three to five years of age (Winkler, 2009),6 educators of young children began to move towards empowering them to recognize and act upon unfairness and injustice. These biases do not always reflect the attitudes of the adults in their lives (Aboud, 2008),7 and teachers have struggled with how to weave developmentally appropriate conversations about social justice issues into authentic everyday experiences.
If children's thoughts and actions do not always reflect those of their parents and we cannot totally shield them from external forces, how can we equip them to navigate challenging conversations and make sense of an unjust world? Life is not a level playing field, but despite that, God wants us to seek out that which is good, love one another and strive for peace.
An amazing discovery in March by professional archaeologists in Israel of tiny fragments from the Dead Sea Scrolls provides timely and comforting exhortation from Zechariah,
"These are the things that ye shall do: Speak ye every man the truth to his neighbor: execute the judgement of truth and peace in your gates: And let no one of you imagine evil in your hearts against his neighbor: and love no false oath: for all these are things that I hate, saith the LORD." (Zech 8:16-17).8
Fear and frustration are predominately the root causes when young children exhibit challenging behaviors, especially when they do not have all the information they need to understand or respond to a situation without a spontaneous emotional reaction.
Although these challenges can seem all-consuming, they provide the opportunity to have thoughtful conversations with our children about their own anxiety, which in turn can lead to nurturing empathy for others. Real-life situations can initiate "teachable moments" which build on the development of character and interpersonal skills.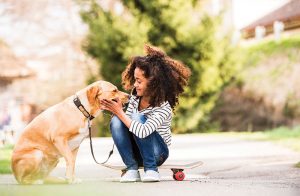 There will be times when our children will feel afraid to do what is right, just as Samuel was afraid in the morning to tell Eli about the message God had given him during the night (1 Sam 3:15). Meaningful stories which children can relate to provide inspirational examples of how others have overcome fear when faced with uncertainty or unjust circumstances.
There are many verses in the Bible about being kind, and many about being strong or courageous—but they are not generally used in the same context.
To be brave and strong was a desirable attribute Saul looked for in young men when drafting his army (1 Sam 14:52 NIV), and David encouraged his son Solomon to be strong and courageous as he embarked on building the temple (1 Chr 28:20).
Many of our favorite Sunday School stories include faithful young heroes such as Shadrack, Meshach and Abednego, who bravely spoke to King Nebuchadnezzar about their conviction to only serve God despite the threat of being thrown into the fiery furnace (Dan 3:16-18).
Several young women in the Bible were brave and overcame their fear and vulnerability as a direct result of empathy. Miriam's desire to help her mother save her baby brother in Egypt empowered her to come out of her hiding place and approach Pharaoh's daughter when she found Moses about finding a nursemaid for him (Exod 2:4-8).
The "little" Hebrew maid who had been taken from her family and who waited on Naaman's wife in Syria, bravely dropped a hint about her belief that the prophet Elisha could heal him when she saw her mistress in distress (2 Kgs 5:3).
Out of compassion for her people, Esther followed her uncle's instruction to bravely approach her husband, King Ahasuerus while sitting on his throne in the royal house, despite the risk that she might perish (Esth 5:2).
When faced with unfair circumstances, these inspiring examples of kindness and bravery in action were motivated by faith, trust and confidence in God's goodness. Despite the society that they found themselves living within, these young women had grown up with God's truth embedded in their hearts.
Advocacy for what they knew to be right, began with their own understanding that God grants mercy in times of need (Heb 4:16). Expecting nothing in return, other than God's will, they intrinsically took affirmative action—despite placing themselves in a vulnerable situation.
With compassion, Jesus instructed his disciples to let the little children come unto him (Mark 10:14 NIV), and with a child's lunch of five small barley loaves and two small fishes he fed a crowd of 5,000 (John 6:8-11). As future ambassadors for the Kingdom of God, our children will potentially,
"Go into all the world and preach the good news to all creation." (Mark 16:15 NIV).
God's promise of salvation for both Jews and Gentiles blends race, culture and conviction together within our community. Regardless of our status, our age, our gender, our perspectives, the color of our skin, a disability, an infirmity, areas of weakness and ongoing challenges, Paul leaves us with a clear guide for showing our children how kindness and bravery can work together for good:
"Be on your guard: stand firm in the faith; be courageous: be strong. Do everything in love." (1 Cor 16:13-14 NIV).
Our loving heavenly Father who first loved us, has blessed us with this window of time during the pandemic in which we can slow down, reflect and care for each other. Despite confusion and our different perspectives, Timothy's instruction to be kind and gentle to everyone (2 Tim 2:24), would place kindness at the beginning of a yard sign designed to guide children's hearts and minds. When,
"compassion, kindness, humility, gentleness and patience" are woven together with love, we have peace in our hearts—and come as close as possible on this side of the Kingdom to embracing each other without bias, in "perfect unity." (Col 3:12-14 NIV).
Kathryn Owen,
San Diego County, CA
1 Taylor, C (June 16, 2020) Social Good: How one woman's yard sign became a rallying cry for allies. http://mashable.com
2 https://en.wikipedia.org/wiki/Cinderella_(2015_Disney_Film)
3 Schulz, C. M. & Barton, E. D. (2018) Peanuts be Kind, Be Brave, Be You. Simon & Schuster Children's Publishing Division NY)
4 Equity Matters (2018) Color Brave Space www.equitymattersnw.com
5 Derman-Sparks, L. & Olson Edwards, J. (2019) Understanding Anti-Bias Education: Bringing the Four Core Goals to every facet of your curriculum. Young Children www.naeyc,org
6 Winkler, E. N. (2009). Children Are Not Colorblind: How Young Children Learn Race, University of Wisconsin-Milwaukee PACE Vol. 3-No. 3 @ 2009 HighReach Learning
7 Aboud, F. E. (2008). A Social-Cognitive Developmental Theory of Prejudice. In S. M. Quintana & C. McKown (Eds.), Handbook of Race, Racism, and the Developing Child (pp. 55-71). Hoboken, NJ: John Wiley & Sons
8 Borschel-Dan, A. (2021, March 16 p2). Bible Scroll fragments among dazzling artifacts found in Dead Sea Cave of Horror. The Times of Israel. Archaeology / IAA Scroll finds 'a wakeup call' for more urgent searches. www.timesofisrael.com