December 28, 2020
A New Kind of Righteousness
There are two Psalms David wrote about his sin with Bathsheba: Psalm 51 and Psalm 32. Both are powerful descriptions of the devastating effects of sin in our lives and hearts and the path to restoration and forgiveness with God
By TED SLEEPER

Read Time:
8 minutes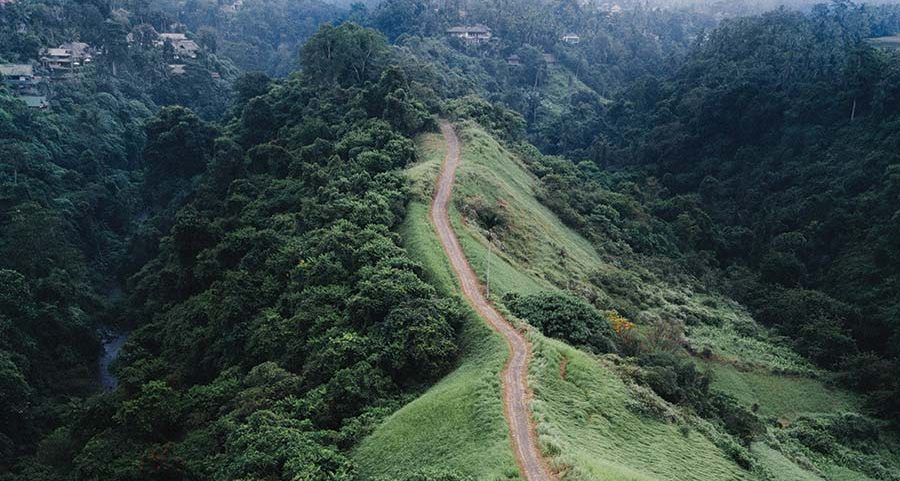 DAVID'S EXPERIENCE
There are two Psalms David wrote about his sin with Bathsheba: Psalm 51 and Psalm 32. Both are powerful descriptions of the devastating effects of sin in our lives and hearts and the path to restoration and forgiveness with God:
"When I kept silent, my bones grew old through my groaning all the day long. For day and night Your hand was heavy upon me; My vitality was turned into the drought of summer. I acknowledged my sin to You, and my iniquity I have not hidden. I said, 'I will confess my transgressions to the LORD,' and You forgave the iniquity of my sin. For this cause everyone who is godly shall pray to You In a time when You may be found; Surely in a flood of great waters they shall not come near him." (Psa 32:3-6 NKJV).¹
What was particularly grievous for David about his sin of adultery and then murder was that God made no provision in His Law for such sins. There was no offering David could bring, nothing he could do to repair the immeasurable harm he had done no matter how intense and sincere his confession of sin and his repentance:
"The man who commits adultery with another man's wife, he who commits adultery with his neighbor's wife, the adulterer and the adulteress, shall surely be put to death." (Lev 20:10).
"The murderer shall surely be put to death." (Num 35:16)
("Surely" is a Hebrew intensive which means the murder will certainly, without fail, be put to death. It was what God said to Adam: "You shall surely die." (Gen 2:17).)
So, David was a dead man, without hope, without any recourse under the Law of God. What was he to do? What could he do? He did the only thing he had learned to do through all the experiences of his life: He threw himself upon the mercy of God.
"A Psalm of David when Nathan the prophet went to him, after he had gone in to Bathsheba. Have mercy upon me, O God, according to Your lovingkindness; According to the multitude of Your tender mercies, blot out my transgressions. Wash me thoroughly from my iniquity, and cleanse me from my sin. For I acknowledge my transgressions, and my sin is always before me. Against You, You only, have I sinned, and done this evil in Your sight that You may be found just when You speak, and blameless when You judge." (Psa 51:1-4).
Notice that David is not only appealing to the God he has come to know as merciful and compassionate, but he is also at pains to make clear he is the only one at fault. There is no blameshifting; he alone had committed these two grevious sins. God is just and righteous; David is the sinner, and thus he says,
"You may be found just when You speak, and blameless when You judge." (Psa 51:4).
Yet God forgave David, despite what the Law of Moses required! There would be consequences necessary for David's salvation, but equally important, so that none could accuse God of partiality or injustice. In David's life, God would clearly be shown to be just and still be a justifier of those who would put their trust fully in Him. And herein we are presented with powerful instruction about what God really wants to find in us:
"For You do not desire sacrifice, or else I would give it; You do not delight in burnt offering. The sacrifices of God are a broken spirit, a broken and a contrite heart— These, O God, You will not despise." (Psa 51:16-17).
Consider the details from these verses:
"broken" = to be utterly broken; like the hail did to the Egyptian trees; like Israel had to do to the images of false gods.
"a broken spirit" = that human spirit that would seek to justify itself, deny any wrongdoing, seek to vindicate itself: this is the spirit that is utterly broken. It is the opposite of a "proud spirit."
"contrite" is very similar to "broken" = crushed to pieces.
"a broken and a contrite heart" = a conscience and heart overwhelmed and crushed by the enormity of one's sins and failure to remain true and faithful to God. A heart where the obstinacy of pride is crushed small and completely broken down.
These are the responses God is looking for in us. These He will not despise, no matter how horrendous the sin.
BASIS OF FORGIVENESS — RIGHT ATTITUDE OF MIND
Amazing, isn't it? God forgave David based on an attitude of mind that was within him, not on something David did or could do—which in this case he couldn't; he was utterly helpless in the face of these sins. Compare this to Jesus' well-known parable about the Pharisee, who trusted that he was righteous, and the tax collector:
"Two men went up to the temple to pray, one a Pharisee and the other a tax collector. The Pharisee stood and prayed thus with himself, 'God, I thank You that I am not like other men— extortioners, unjust, adulterers, or even as this tax collector. I fast twice a week; I give tithes of all that I possess.' And the tax collector, standing afar off, would not so much as raise his eyes to heaven, but beat his breast, saying, 'God, be merciful to me a sinner!' I tell you, this man went down to his house justified rather than the other; for everyone who exalts himself will be humbled, and he who humbles himself will be exalted." (Luke 18:9-14).
The tax collector was greatly humbled by the consciousness of his own unworthiness, his own failure to live up to what God desired. This man threw himself upon the mercy of God. God's response?
"This man went down…justified rather than the other." (v. 14).
That is, God forgave this man and counted him to be a righteous man before Him. However, the Pharisee who thought he had done everything necessary to be righteous before God, didn't go back home a righteous man in God's sight!
THE OLD RIGHTEOUSNESS
We can understand why the arrogance of this Pharisee did not find any acceptance with God, but not all Pharisees were like this. Many were deeply religious men seeking to live their lives in faithfulness to God and His Law. Remember that the essence of God's Law through Moses rested on the two great commandments: love God and love one's neighbor.
The multitude of do's and don'ts were only an elaboration of how one was to love God and love one's neighbor. What was the problem then? As guidance for daily living, the Law of Moses was, and still is, wonderful instruction (e.g., see Lev 19). The problem was not in what the Law taught. It was in what men thought it could do to give them approval before God.
The Pharisee thought he would be able to go down to his house justified, a righteous man, because of his deeds and his blameless life. But the Law couldn't do this, it could only show how far short we fall from being fully and truly like God:
"Now we know that whatever the law says, it says to those who are under the law, that every mouth may be stopped, and all the world may become guilty before God. Therefore by the deeds of the law no flesh will be justified in His sight, for by the law is the knowledge of sin …for all have sinned and fall short of the glory of God." (Rom 3:19-20, 23).
Sometimes I think we can misunderstand sin. It is much more than what we do or don't do. Ultimately, it is our failure to be all that God desires! What can we do then? We may well understand the repentant attitude of mind that can move God to forgive us, but what are we supposed to do to live righteously, and therefore acceptably, before God?
If we will ultimately always fall short of what God desires and fail, how can we ever hope to please Him and gain the salvation He promises? Here is where Paul introduces us to…
A NEW KIND OF RIGHTEOUSNESS
"But now the righteousness of God apart from the law is revealed, being witnessed by the Law and the Prophets, even the righteousness of God, through faith in Jesus Christ, to all and on all who believe. For there is no difference." (Rom 3:21- 22).
What is this new kind of righteousness? It is a righteousness through faith in Christ. Since all have sinned, whether Jew or Gentile, this avenue of righteousness is open to all without distinction! Notice too, this new righteousness is based wholly on the grace of God freely given to those of faith. It is not something we can somehow earn by our religious behavior, no matter how devout, for:
"all have sinned and fall short of the glory of God, being justified freely by His grace through the redemption that is in Christ Jesus," (Rom 3:23-24).
Notice again how the foundation of this new righteousness is based on a full acknowledgement of our own sinfulness and God's just judgments. Just like David, when God is justified by us and we take full responsibility for what we have done:
"whom God set forth as a propitiation by His blood, through faith, to demonstrate His righteousness, because in His forbearance God had passed over the sins that were previously committed, to demonstrate at the present time His righteousness, that He might be just and the justifier of the one who has faith in Jesus". (Rom 3:25-26).
But what exactly is this new kind of righteousness? How am I supposed to live before God now?
THE RIGHTEOUSNESS OF FAITH
"What then shall we say that Abraham our father has found according to the flesh? For if Abraham was justified by works, he has something to boast about, but not before God. For what does the Scripture say? 'Abraham believed God, and it was accounted to him for righteousness.' Now to him who works, the wages are not counted as grace but as debt. But to him who does not work but believes on Him who justifies the ungodly, his faith is accounted for righteousness." (Rom 4:1-5).
Did you see what Paul said? This new righteousness, the "it" in verse 3, is our faith. When Abraham believed God's Word without reservation in Genesis 15, God said, in essence, "that conviction of yours, Abraham, that unshakeable confidence you have put in Me and in my promises is your righteousness before me!"
Paul brought this point home with another example from Abraham's life:
"who, contrary to hope, in hope believed, so that he became the father of many nations, according to what was spoken, 'So shall your descendants be.' And not being weak in faith, he did not consider his own body, already dead (since he was about a hundred years old), and the deadness of Sarah's womb. He did not waver at the promise of God through unbelief, but was strengthened in faith, giving glory to God, and being fully convinced that what He had promised He was also able to perform. And therefore 'it was accounted to him for righteousness.' Now it was not written for his sake alone that it was imputed to him, but also for us. It shall be imputed to us who believe in Him who raised up Jesus our Lord from the dead." (Rom 4:18-24).
Here is what is wonderful about this new righteousness. When we spend all our time thinking about how not to sin, guess what we spend our time thinking about? Even psychologists have come to recognize that if you want to put away old habits of thought and behavior, you must replace them with new thoughts and behaviors.
So, here is God's wonderful message to us: "Stop thinking about sin and all your failures; rather, focus daily on trusting Me and following faithfully My son. Don't waver in your trust so that I can work out my salvation in you through My son!" As James so eloquently argued:
"Show me your faith without your works, and I will show you my faith by my works!" (Jas 2:18).
We can now appreciate more fully Jesus' appeal to each one of us:
"Come to me, all you who labor and are heavy laden, and I will give you rest." (Matt 11:28)
Here is the gracious invitation to stop struggling against the heavy burden of sin:
"Take my yoke upon you and learn from me, for I am gentle and lowly in heart, and you will find rest for your souls. For my yoke [the yoke of faith] is easy and my burden [learning to trust God] is light." (Matt 11:29).
Listen in conclusion to Paul's insightful words:
"We who are Jews by nature, and not sinners of the Gentiles,
knowing that a man is not justified by the works of the law but by faith in Jesus Christ, even we have believed in Christ Jesus, that we might be justified by faith in Christ and not by the works of the law; for by the works of the law no flesh shall be justified.
But if, while we seek to be justified by Christ, we ourselves also are found sinners, is Christ therefore a minister of sin? Certainly not!
For if I build again those things which I destroyed, I make myself a transgressor.
For I through the law died to the law that I might live to God.
I have been crucified with Christ; it is no longer I who live, but Christ lives in me; and the life which I now live in the flesh I live by faith in the Son of God, who loved me and gave Himself for me.
I do not set aside the grace of God; for if righteousness comes through the law, then Christ died in vain." (Gal 2:15-21).
Ted Sleeper,
San Francisco Peninsula, CA