August 25, 2023
Letters to the Editor (Sept. 2023)
(1) The Halifax Project - An Appeal for Visitors (2) A Temple Filled with Unsearchable Riches - Article Comment (3) South African Christadelphian Summer Bible School - Funding Appeal
By LETTERS TO THE EDITOR

Read Time:
7 minutes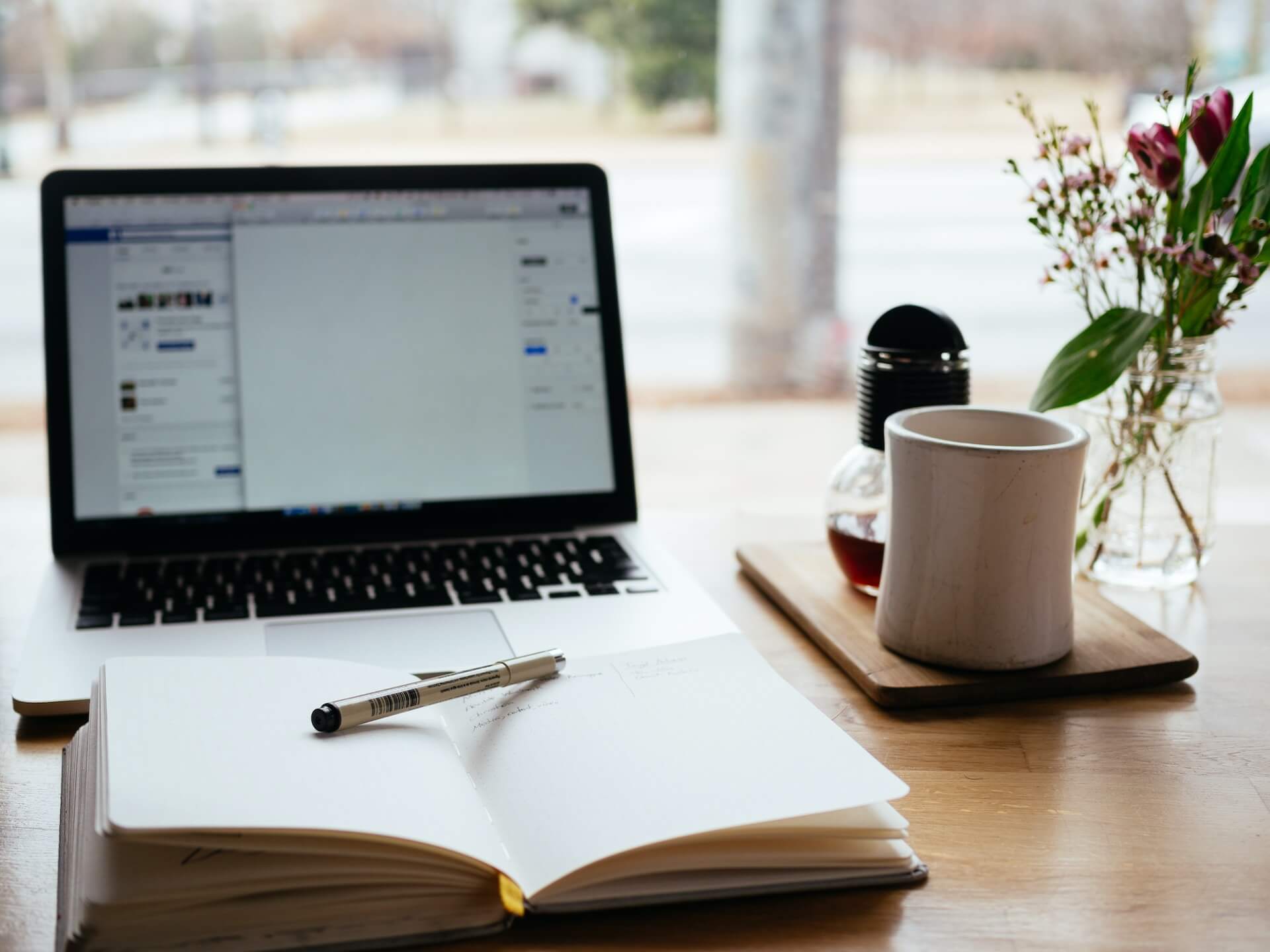 THE HALIFAX PROJECT – AN APPEAL
In 2001, our young family moved to Nova Scotia. With so few Christadelphians in such a beautiful province, we initiated "The Halifax Project" to encourage brothers and sisters to relocate to this part of the Canadian Maritimes. We are thankful to God that we enjoyed a good deal of success, with several coming to help and staying for many years.
We have hosted Truth Corps and have run preaching campaigns and Bible seminars. After reaching a peak in membership of nineteen about a decade ago, due to retirements, relocations, and members falling asleep in Christ, the Halifax Ecclesia is now at seven members.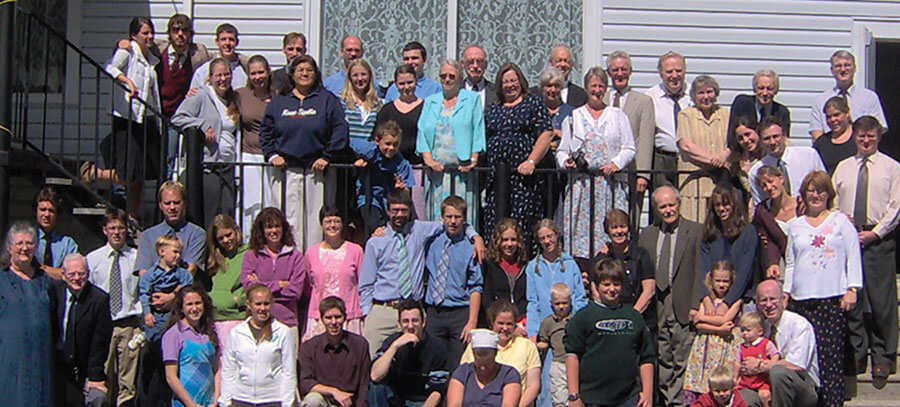 Therefore, at this time, we would like to renew our appeal and are thinking especially of those who might be willing to commit to one or two years as self-sufficient, part-time domestic missionaries, including those who can work remotely. Most of all, we need those willing to be pioneers and to assist a small ecclesia in terms of helping with our regular meetings and taking part in outreach, including in-person and online Bible seminars.
Real estate prices in Halifax and even more so outside the city are below average for Canada. The metropolitan area is economically vibrant and rapidly growing, with a population now more than 430,000. We have much beautiful scenery and are surrounded by the ocean. We are well served by hospitals and medical professionals. Please also consider Halifax and Nova Scotia in your holiday plans (and do get in touch if you are coming through). There are also two other ecclesias in Atlantic Canada with which we interact: Sussex, New Brunswick and St John's, Newfoundland. Members of both of these ecclesias also enjoy visits.
John Thomas preached in Halifax in October 1851 to crowds numbering as many as 1,000. There was an ecclesia here in the days of Robert Roberts. Right through the twentieth century, there were always at least a small number of brothers and sisters in Nova Scotia, mostly in and around Halifax. We are keen to see a Christadelphian presence continue in Nova Scotia as we await the return of our Savior.
Anyone interested in coming to Halifax either to visit or stay is encouraged to explore our dedicated website on visiting or relocating to Nova Scotia, which will answer many questions about the area, including those related to work and immigration: http://christadelphians.ns.ca/relocate/index.html.
For our ecclesial website, see http://www.christadelphians.ns.ca We are also more than happy to receive direct inquiries from anyone considering visiting or moving to Nova Scotia at our ecclesial e-mail address: nschristadelphians@gmail.com. We are grateful for any kind of help and support, whether short-term or long-term, as we endeavor to keep a light stand shining brightly in this part of the world.
Stephen and Julie Snobelen,
Halifax Ecclesia, NS
---
A TEMPLE FILLED WITH UNSEARCHABLE RICHES
In the June issue, Brother Peter Wisniowski makes a detailed argument for Ezekiel's temple being built in the future. This passage of Scripture is indeed hard to interpret, but there is one view Peter did not mention and which deserves thought.
First, it helps to have some idea of Ezekiel's situation. He was a priest, except that he was taken away to Babylon before he could serve in the temple. He prophesied for seven years before the temple's destruction in 586 BC and for a year afterward—that takes us up to chapter 39. Then there is a 13-year gap before he sees his vision of the temple in chapters 40-48. So it is wrong to think that chapters 34 to 48 form a continuous sequence—the temple vision is quite separate.
As a priest, Ezekiel was distressed at the temple's destruction, and was naturally concerned about when it would be restored. So in 572 BC, he saw this vision—it was now 33 years before the return under Zerubbabel and the start of the rebuilding. So it seems possible that Ezekiel's vision was to encourage and inspire the returning exiles.
In fact, God tells Ezekiel that the vision is for the people of his own time: "Son of man, describe the temple to the people of Israel, that they may be ashamed of their sins.… Write these down before them so that they may be faithful to its design and follow all its regulations." (43:10-11).
The details of the vision fit better with the time of Zerubbabel than with a future age. For example, the priests are the family of Zadok (40:46, etc.), which was the case under Zerubbabel. There is a character called "the prince" (44:3 etc.), who would seem to be the ruler of the people. Earlier in the book, Ezekiel refers to Zedekiah as a prince (12:10-12); so the prince would be Zerubbabel after the exile.
This prince is a normal human being and certainly not the Messiah: he is to enter the sanctuary no further than the gate of the court of the priests—so he's not a priest (46:2); he offers a sin offering for himself (45:22, 46:10-12); he has sons and assumedly a wife (46:16); he is warned against exercising oppression (45:8-9, 46:18); and a succession of princes is implied (45:8-9).
The idea that Ezekiel's temple will be built in the future is hard to believe. How can it be those sacrifices, including sin offerings, will be made in the Kingdom? The New Testament is clear that no more sacrifices are needed now that Christ has offered the perfect sacrifice: "But when this priest had offered for all time one sacrifice for sins, he sat down at the right hand of God." (Heb 10:12, also 10:18).
It is also very clear that "The Most High does not dwell in houses made by hands." (Acts 7:48), but rather the church is God's temple: "You are fellow citizens with the saints and members of the household of God, built on the foundation of the apostles and prophets, Christ Jesus himself being the cornerstone, in whom the whole structure, being joined together, grows into a holy temple in the Lord." (Eph 2:19-21). Surely there will be no need for a physical temple in the Kingdom: "I saw no temple in the city, for the Lord God Almighty and the Lamb are its temple." (Rev 21:22).
David Dunstan,
Reading Ecclesia, UK
---
SOUTH AFRICAN CHRISTADELPHIAN SUMMER BIBLE SCHOOL FUNDING APPEAL
Since 1982, the Pinetown Ecclesia has been organizing a Summer Bible School in South Africa, held at the end of December. We have been fortunate in the past to secure overseas speakers, adding tremendous value to those attending. They are able to appreciate the greater picture that we are a worldwide community. These speakers also ensure exposure to studies that are of a high standard.
We have secured a new venue for the school, which is nestled in a very picturesque part of Kwa Zulu-Natal. The venue is ideal for our purposes, with conference rooms, a dining hall and accommodation. It also has all the sporting facilities for energetic young people.
Over the past few years, we have enjoyed wonderful studies by Bre. Matt Davies, Jonathan Bowen, Carl Pary, Roger Lewis, Steve Hornhardt, and Kitson Reid, whose family accompanied him. God Willing, Bro. Kitson will be with us this year. We also conduct various sessions where brethren are asked to lead a discussion on a particular subject.
During the years of running the Summer Bible School, the demographics of South Africa have changed with the abolishment of Apartheid. As a result, the gospel can now be freely preached all over South Africa. With our Heavenly Father's blessing, the truth has seen much growth in previously disadvantaged areas.
The Summer Bible School now attracts attendees from these previously disadvantaged areas, and we have witnessed significant growth in attendance from our brothers and sisters in the greater Johannesburg area. We also have visitors from as far afield as Botswana and Zimbabwe. Attendance at the school has come from fifteen ecclesias around Southern Africa.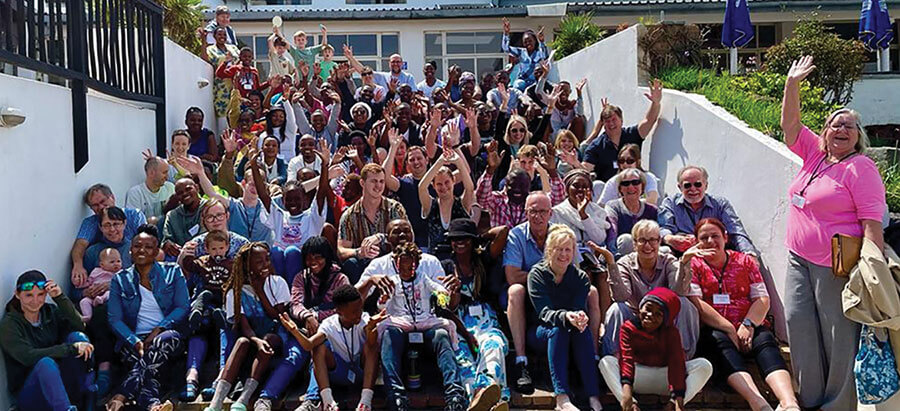 This circumstance has brought with it funding issues. The current unemployment rate in South Africa is at 32.9% (42.4% if you include discouraged work seekers), which unfortunately impacts many of our brothers and sisters. Therefore, almost two-thirds of those attending the Bible School rely on funding to do so, including the added cost of transport. Many would like to attend the school but are unable due to financial constraints.
We believe we have a responsibility to ensure that we can continue to run the school and not turn any away who desire to be at the Bible School. It is always a humbling experience to witness the warmth of fellowship and the growth of friendships between brothers and sisters at the school. The real meaning is found: "In Christ, there is neither Jew nor Greek, there is neither bond nor free, there is neither male nor female, for ye are all one in Christ Jesus." (Gal 3:28).
To meet the ongoing funding demands, we have implemented a sponsorship program, where for $158 USD, one person can be sponsored for a week. We are now seeking involvement from brothers and sisters from further afield.
We prayerfully ask for brothers and sisters to visit our website.
On our website christadelphian-bibleschoolsa.co.za we have opened up a page where donations can be made easily via debit or credit card: bibleschool.shop.netcash.co.za
Alternatively, you can submit earmarked donations to:
Christadelphian Bible Mission of the Americas, c/o Jeff Gelineau, Treasurer
567 Astorian Drive
Simi Valley, CA 93065.
We prayerfully ask for brothers and sisters to visit our website. Even the smallest donation, such as the cost of a coffee, helps in the greater scheme of things. Please feel free to contact the committee members, whose details are on the website, for further information or any questions you may have. We are praying for our Heavenly Father's blessing on the community in these last days so that when our Lord returns, he may find a people ready and waiting to welcome him with joy and gladness.
Please direct questions to Bro Travis Sinclair at trenosinclair@gmail.com
South African Christadelphian
Summer Bible School Committee