July 23, 2022
Serving our Neighbors
"Let your light shine before others, that they may see your good deeds and glorify your Father in heaven. (Matt 5:16 NIV)." There are many opportunities to shine our light as believers in Christ, and lots of good work to be done in our local communities.
By ANONYMOUS SISTERS

Read Time:
7 minutes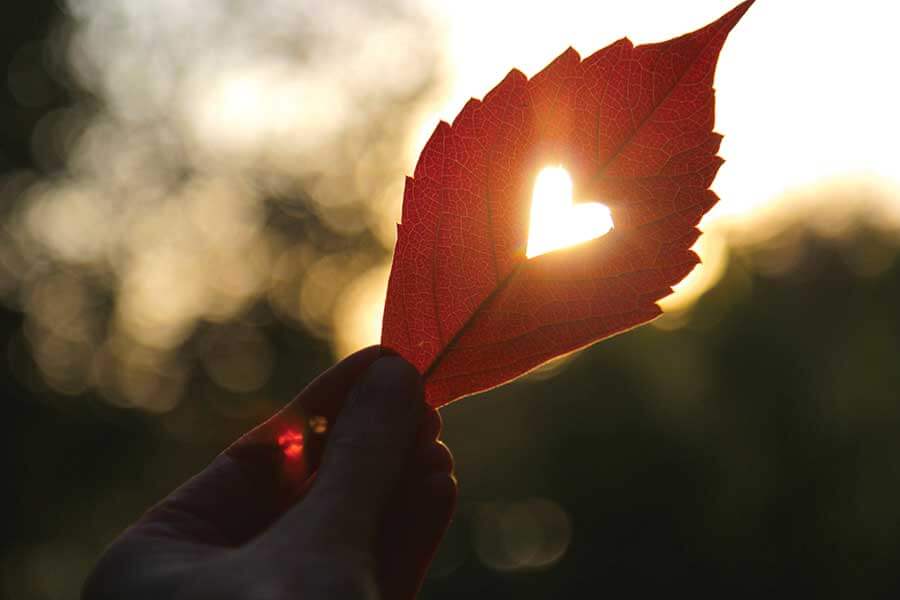 Our heavenly Father cares for the poor of this world and encourages us to share what He has provided us with those in need. He commanded His people Israel to do the same. 
For there will never cease to be poor in the land. Therefore I command you, 'You shall open wide your hand to your brother, to the needy and to the poor, in your land.' (Deut 15:11)
Leviticus 23:22 also speaks of being generous to both those living among us and to the foreigners. When we show the love of God to those in need, we are doing God's will and pleasing Him.
These "good deeds" we do to glorify the Father are something we do individually or as an ecclesia. Our ecclesia has participated in different ways of helping our local community, and we would like to share some of our experiences as an example for your ecclesia. Regardless of the size of your community, there are always ways to help those in need.
One of the most direct ways to help people is to provide food. Most communities have food pantries that accept food donations to those in need. We have had food drives in our ecclesia for such places, have donated food directly to the facility, and have volunteered hours of service sorting and distributing the food.
This has also been a great experience to share with our young people. It is invaluable for our teens to be educated on the needs others are experiencing in their own communities. It can give us some much-needed perspective, regardless of age. "The generous will themselves be blessed, for they share their food with the poor." (Prov 22:9).
We have also partnered with a local homeless shelter that provides food and clothing to those living on the streets. We have ecclesial drives for their needs (food, clothing, toiletries, fast food gift cards, etc.), and we also have volunteers who help onsite with office duties, computer work and preparing food boxes to be distributed. 
Another place to share God's love is at Domestic Violence Shelters. There are women and children there who have both physical and emotional needs we can help with. This kind of helping usually requires some education and training, but one member of our ecclesia took a 12-hour training course that well equipped her to be useful there.
The tasks included transporting clients to their appointments, grocery shopping, and taking their children out to play while the mother participated in counseling sessions. Our ecclesia also did a building project in the backyard of a shelter and provided the residents with a new play structure for the children. There were many opportunities to share the love of Christ, and some families were even brought to Sunday School.
We have so much to be thankful for every day
Contacting local Social Services, both county and private organizations have provided other opportunities for our ecclesia to contribute. We have given holiday meals and gifts, and provided bags of supplies for children taken into foster care–such as clothing, stuffed animals, and homemade blankets. We include preaching materials or contact information for our ecclesia whenever it is accepted. 
Recently, we partnered with a Christadelphian charity called The Garden Outreach Project www.thegardenoutreach.org. Our Sisters' Class made "Bags of Love" that we filled with Bibles, coloring books, art supplies, and toiletry and personal care items. These were distributed through a local Family Services organization to families that could benefit. The Garden Outreach Project website has helpful ideas of how you or your ecclesia can support your local community.
These are some ways our ecclesia has reached out to help in our community. There are so many possibilities  to help that everyone can find a way to contribute. Whatever skill set God has given you, or whatever hobby you're interested in, there is a way to convert that into a means to help others.
Of course, there are always financial ways to help, and those are meaningful contributions. The blessing of helping in person has the opportunity to share the saving power of Jesus' love and derive the benefit of gaining personal perspective. We have so much to be thankful for every day, and we sometimes forget to appreciate all that has been given to us. Leaving the comfort of our homes and meeting people who are struggling will remind us of what has been done for us. 
Serving in our Ecclesias
Serving one another in our ecclesial families is an integral part of our discipleship in Christ. Our Father's intention is for us to be born into and raised in a family structure that provides for our daily needs, nurturing, and guidance. It starts at birth, continues into adulthood, and throughout our lives. We are part of a natural family. When we take on the name of Christ, we become part of a spiritual family.
These same benefits and challenges apply to our ecclesial family. As a unit, we provide (or make sure provision is made) for our family's daily needs, we look after the spiritual needs of our family, and we have to teach and guide one another towards God's Kingdom. Our ecclesial structure endeavors to do all these things, but a very important part of its success is the responsibility of each member to do what they can to help. How can we share the love of Christ with our brothers and sisters? How can we lighten their load and bear their burden with them? (Gal 6:2)
There are multitudinous ways to make a positive impact in the lives of our fellow believers. We will share some that we have observed here and realize that there are many more. Hopefully, we will be encouraged by some new ideas and try to implement them in our way in our locale.
Each stage of life brings certain challenges, and it also brings opportunities to help. Let's start with young families. Children are a blessing from the LORD, and we enjoy each new addition to the ecclesia. This can also be a time of stress and fatigue for young mothers. There are many ways to lighten their load and build them up for the important work.
A word of encouragement goes a long way
First, they need to know that you see the struggle or remember it yourself and that you would like to help. You can offer to babysit, take the children on a walk or go to the park. You can offer to fold the laundry or bring a meal as a surprise. We know of an 86-year-old great-grandfather who would go to his granddaughter's house and take her children for a morning walk around the neighborhood every day. Just enough time for the mother to shower and clean up the kitchen. We also know some grandmothers who invited young girls over for a tea party or rock painting session. These ideas are very practical and help the mother but also build a bond of love.
A word of encouragement goes a long way, too. Remind young mothers what important work they are doing. It is easy to forget when your days are consumed with feeding, cleaning, and caring for small children that these mundane tasks are vitally important to their development. Remind the young mothers how thankful you are for their efforts and how great a job they are doing.
Another way to encourage young mothers is to provide a spiritual growth opportunity for them. It can be done by arranging a time and place where the mothers can have a devotional time together while their children are watched in another room or in the backyard by volunteers. An undistracted time to learn and share with other sisters can strengthen. We can also look around our ecclesia on Sunday mornings and see what young mothers and fathers we can help by watching their children during Sunday School or the Memorial Service so that they can listen without distraction.
Another group to consider in our ecclesias is our young adults and single brothers and sisters. It's important to think of ways to connect with and encourage every member of our ecclesial family. Sometimes there are people in our midst who don't have any natural family nearby or have moved in from another area to live or go to college at a nearby university. We must remember to invite these brothers and sisters into our homes for dinner and include them in our family activities. It is also good to think about them specifically when we plan ecclesial activities and ensure everyone is included. We all benefit when every member is actively engaged. 
Sickness can visit our ecclesial family at any age, and there are ways we can help one another through those difficult times. Helping a person or family by providing food is always appreciated. A very helpful website is www.mealtrain.com for organizing this kind of help. It is very easy to use and a great help. It is nice to let someone know you are praying for them and thinking of them while they are sick, so cards, visits, phone calls, and texts are extremely valuable. It is good to think of chronically ill people, as well, and send them some encouragement or surprise them with a meal or flowers. Sometimes it is even appropriate to set up a visiting schedule to keep up continual care for a long-term situation. 
The elderly rely on the ecclesial family for practical help and spiritual encouragement. Whether they live independently or in an assisted living facility, they appreciate in-person visits. Their days can be long, and many of their activities are curtailed because of the frailty of their bodies, so it is a welcome change to have someone to talk with. It's often a good idea to let them know you are coming a day in advance so they can enjoy the anticipation, and you can ask them if they'd like you to bring anything.
When someone cannot pop out to the store to get what they want, there is frequently something on their mind they'd like to have brought to them. If they don't ask for anything, come with something anyhow–some flowers, candy, or a magazine. Anything to make the day a little different and exciting.
Let us also think of those who are in the role of caregiver for our elderly or sick. They could use a word of encouragement, an offer to sit with their loved ones while they go out for a bit, or a surprise meal or gift. Some of our ecclesial families carry a very heavy load, and whenever we can acknowledge it and help, we are sharing the love of Christ.
Besides these ideas mentioned above, each of us has different interests and hobbies we enjoy. All we need to do is look around our ecclesial family and think of ways to share our interests with others. You have God-given talents others would enjoy learning or experiencing. What is it you like to do? Hiking, cooking, teaching, hunting, crocheting, painting, singing, woodworking, fishing, going for walks? The options are limitless. We only need to look outside ourselves and consider how we can nurture our ecclesial family by sharing our lives and activities and building stronger relationships.
Anonymous Sisters,
(Simi Hills Ecclesia, CA)