July 3, 2020
The Witness of Being Apolitical
We are living in politically polarizing times. A critical time, for the world, and for our community. The media has become politically polarizing, and agenda driven. The world is bombarded with...

Read Time:
7 minutes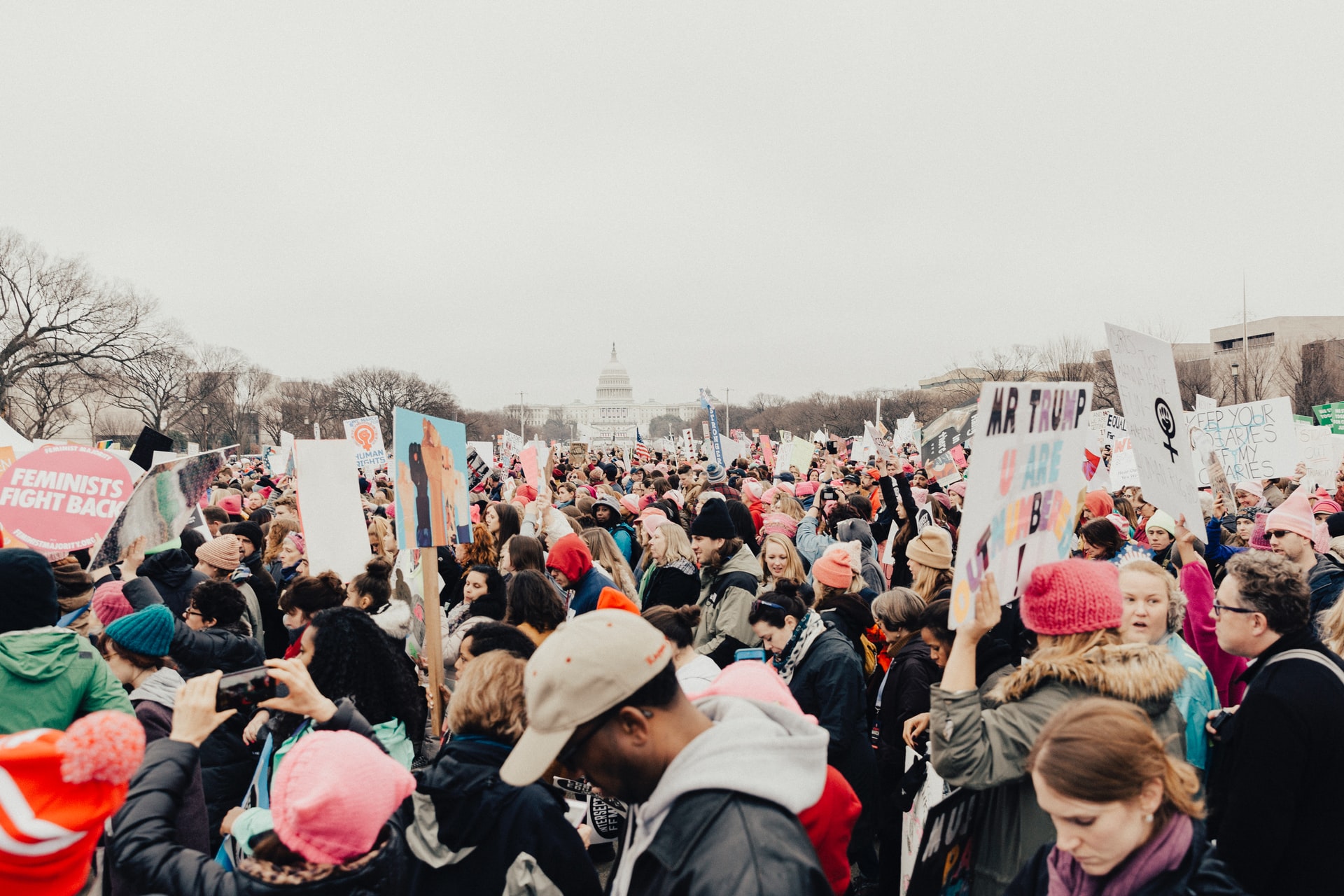 Politically Polarizing Times
We are living in politically polarizing times. A critical time, for the world, and for our community. The media has become politically polarizing, and agenda driven. The world is bombarded with media coverage of incidents that provoke and distress. As brethren of Christ, we witness these events, and their coverage. Jesus did not protest or rebel against the civil authorities of his day, and as ambassadors of Christ, neither should we.It can be tempting for us to become involved in political discussions, debates, arguments, divisive social media postings, etc. But as followers of Christ, we are to be apolitical. We do not take political office, vote in elections, or take part in any political activity. We are not to be involved in politics in any way.
Jesus also lived in politically polarizing times. He witnessed and experienced brutal treatment at the hands of the occupying Roman authority. Jesus was apolitical, and an example for us. The Pharisees and Herodians attempted to trap Jesus into choosing between opposing political sides, but Jesus outmaneuvered them saying, "render to Caesar the things that are Caesar's, and to God the things that are God's." (Matt 22:21). Clearly, Jesus did not protest or rebel against the civil authorities of his day, and as ambassadors of Christ, neither should we.
Voting for Political Candidates
What if, in our opinion, a political candidate is particularly ungodly, unjust, incompetent, or a danger to our community. Are we not morally obligated to vote against such a candidate?  No, we are not. The prophet Daniel explains why we are not to vote, "the Most High rules the kingdom of men and gives it to whom he will and sets over it the lowliest of men." (Dan 4:17).1 It is God's prerogative to select political rulers. Therefore, it is inappropriate for a Christadelphian to vote for political candidates.  
God choses our rulers, even though we may not understand His reasons for doing so. No ruler is in power without God allowing it. If we vote in an election, how do we know which political party or ruler God has chosen? We do not want to be in the awkward position of having voted against God's choice. 
Which leader should we follow? There can only be one wise choice – the one we made at baptism! Jesus left no room for doubt. "you have one instructor, the Christ." (Matt 23:10). The flawed mortal kingdoms of men are going to fall. The Lord Jesus is perfect and immortal and will be the world's future king. Once we have chosen him, we cannot support any other ruler. We yearn for Jesus to reign, and if we keep his commandments and endure to the end "we will also reign with him" (2Tim 2:12).     
Criticizing Political Rulers
Recently, there has been increased criticism of our political leaders and their policies. We see criticism in the news, in social media, it's difficult to avoid the ubiquitous criticisms. And it can be tempting to participate in such criticisms. Unfortunately, we see growing evidence that our Christadelphian community is criticizing political leaders and their policies. But how can we be apolitical and yield to God's choices of governance, if we participate in such criticisms? 
The first century brethren faced injustices and persecutions and are examples for us. They did not disparage or praise the ruling authorities. They yielded to the civil authorities ordained by God.
"Let every person be subject to the governing authorities. For there is no authority except from God, and those that exist have been instituted by God. Therefore whoever resists the authorities resists what God has appointed, and those who resist will incur judgment." (Rom 13:1-2).
Some have advanced the argument that John the Baptist spoke against Herod because he married his brother's wife – therefore, it can be biblical to speak against rulers. But let's examine the circumstances:   
"There was a man
sent from God
, whose name was John. He came as a witness, to bear witness about the Light, that all might believe through him." (John 1:6-7).   
Our focus is to be ambassadors representing Christ and his coming kingdom.John's circumstances were different from that of, modern day, Christadelphians. He was a prophet sent from God and spoke as directly inspired by God. Christadelphians have a different mandate. We speak from God's inspired word, but not as God's direct mouthpiece.  
Our focus is to be ambassadors representing Christ and his coming kingdom. We share the good news as we temporarily sojourn in another country not truly our own (Heb 11:13-16). "we are ambassadors for Christ, God making his appeal through us. We implore you on behalf of Christ to be reconciled to God." (2 Cor 5:20).  
Protests
There are brethren who will concede apolitical behavior is often Biblically guided. However, they will contend we can't be blind to all the worldly turmoil that is happening. And while not wanting to go down a non-Biblical path, we each bring our own valid experiences, and live in countries that permit more freedom of expression than was allowed in the days of Christ. 
How can we ignore social injustice, racial prejudice, police brutality and the like?  How can we ignore seeing on the news a person in a dangerous hold by a police officer that led to death while other police officers who are to protect and serve just looked?  How can we ignore when a political leader says racially inflammatory things that make situations worse and divide people even more? How can we ignore when outside paid agitators are partially responsible for turning largely peaceful protests into attacks on police, with burnings, lootings, etc.? It is impossible to ignore events taking place in front of our eyes. 
But as ambassadors of Christ, it is not for us to protest or make demands upon a society we do not represent, a society which is not our own, a society which will soon pass.
"our citizenship is in heaven, and from it we await a Savior, the Lord Jesus Christ" (Phil 3:20).
A Biblical Approach
Jesus was a man of action and compassion. He fed the hungry and healed the sick. But Jesus did not challenge the civil authorities, he didn't protest or campaign for civil justice reform. He did not get involved in politics. He offered people much more than temporal hope. He was a man of peace who gave people the hope of eternal life. In doing so, he transformed people inwardly. He taught sinners to repent and preached the good news of the coming Kingdom of God. As brethren in Christ, we are to be like Jesus and strive for peace. "Strive for peace with everyone" (Heb 12:14). Paul wrote. "If possible, so far as it depends on you, live peaceably with all." (Rom 12:18). 
Not only are we to be ambassadors of peace, but like the Apostle Paul when he was imprisoned, we are to be content in whatever situation we are in (Phil 4:11). Even if servant or slave, one is to serve their master well, for to do so is pleasing to God and following in the footsteps of Christ (1 Pet 2:18-21).
To disobey the ruling authorities is to disobey God, for God appointed the authorities. True Christians are "to be submissive to rulers and authorities, to be obedient… to be gentle and to show perfect courtesy toward all people" (Titus 3:1-2). True Christians must "Be subject for the Lord's sake to every human institution" (1 Pet 2:13). We must be subject to the authorities with one exception. The exception being when man's rules are against God's commands. "We must obey God rather than men." (Acts 5:29). The apostles preached even when forbidden by the authorities. The commands of God and Jesus Christ always take precedence.
Jesus rebuked the hypocritical religious authorities of the Jews, cleaned up the temple money changers twice, but he did not try to reform civil authority. We must always realize that God is in control. The world is in His hands. Therefore, let us seek prayerfully "to walk in a manner worthy of the calling to which you have been called" (Eph 4:1). This should be our spiritual objective.
Caring Outreach
Though we are to be apolitical, we do have a duty to the world. As brethren in Christ, we have a duty to preach life-saving good news in and out of season (2 Tim 4:2). And we have a duty to be caring in other ways.
"as we have opportunity, let us do good to everyone, and especially to those who are of the household of faith." (Gal 6:10).
This vital role of caring is amplified by the words of Jesus.
"
For I was hungry and you gave me food, I was thirsty and you gave me drink, I was a stranger and you welcomed me, I was naked and you clothed me, I was sick and you visited me, I was in prison and you came to me." (Matt 25:35-36). 
We will be answerable to the Lord as to our reaching out to the poor and needy. Our calling based on faith is twofold – faith and works are complementary – if we have a real faith, it will be manifested in works. If we truly understand our role of discipleship, we will be promoting the true gospel and reaching out to those in need – wisely using our time and resources. In so doing, we will find no place in our daily lives for politics or protests that can distract us from our most precious calling!
Joe Badlu
(South Ozone Park, NY)